WTI's Creative Studio
It all begins with a story. An exceptional story generates a great guest experience. With out-of-the-box ideation, and a unique world of water-based entertainment at our fingertips, we create immersive stories taking guests away from everyday life. More than a process, crafting and conveying these stories is a skill - and an art.
The "pretty picture" of a proposed waterpark plan, commonly referred to as the concept masterplan, is the subsequent creation of intricate methodology involving the resources and energy of a diverse and seasoned group of design professionals. The WTI Creative Studio is a collaboration of talented designers, artists, and architects, who along with the support of the WTI aquatic engineering staff, work closely with our clients to create safe, distinctive, and functional waterparks.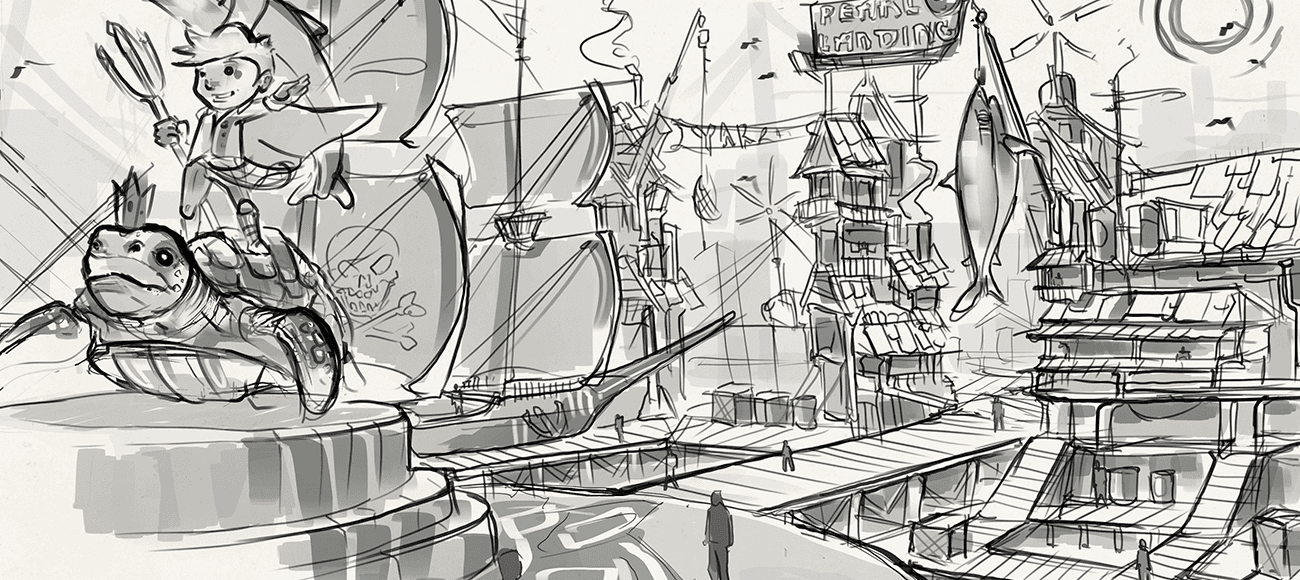 The world-class aquatics industry of the 21st century is one of the compelling stories, brilliant branding, integrated design, mind-blowing attractions, and immersive details. The level of competitiveness among this elite group of water entertainment destinations has increased exponentially over the last few decades, pushing owners, operators, and designers to advance the waterpark experience to truly innovative measures. One of the major areas that have been directly impacted by this market push is the waterpark attractions themselves. Not just water slides, but also pools, rivers, and beyond. WTI has worked with countless clients throughout the world to develop many "world's first" attractions. It is the philosophy of the WTI team that the best approach to world-class amenities is to develop attractions that are a unique blend of style, vision, theme, brand, and entertainment.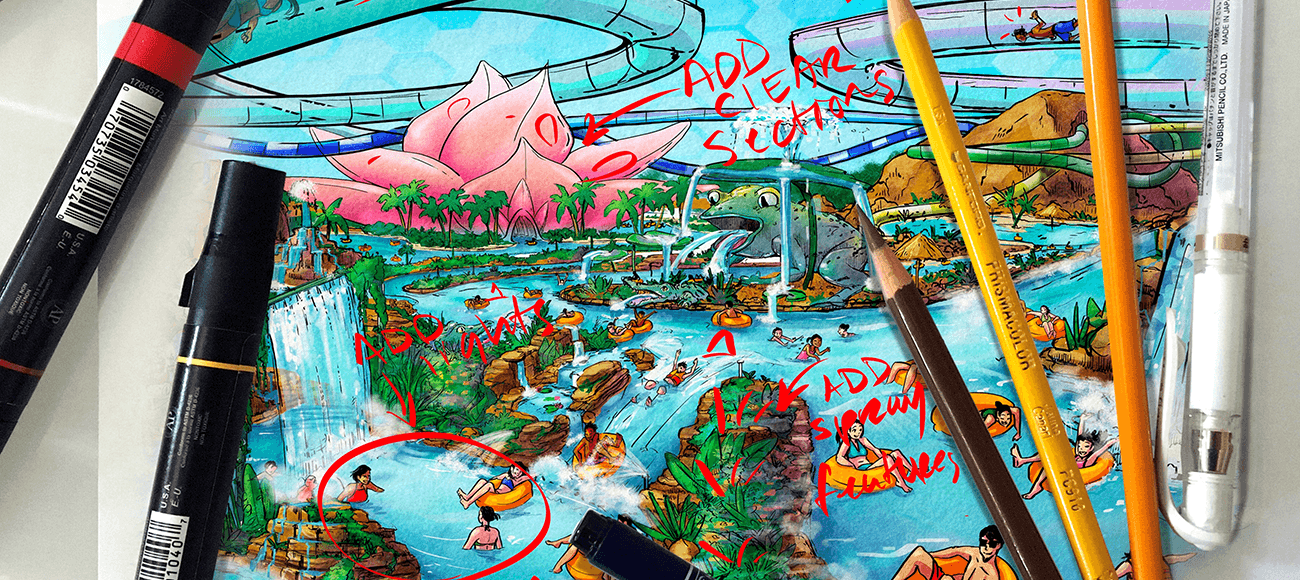 A day at the waterpark has always been a coveted family experience, primarily due to its social and group inclusion, plus multi-generational appeal. Understanding this focus on a fun family guest experience, the WTI design team strives to enrich and deepen this connection. Whether designing an attraction for the entire family to experience together or an emphasis on a specific demographic, the development of unique experiences that allow a waterpark to successfully differentiate between user groups is a mission-critical design component.

Using sketches that explore ideas, masterplans that organize the site and overlays of the story, and theming applied to the plan, our process delivers innovative environments and a unique solution for each client. We celebrate the waterpark to its fullest by defining the guest experience, determining the correct attraction mix, and developing the largest elements to the smallest details. All to be authentic to the theme and deliver the story!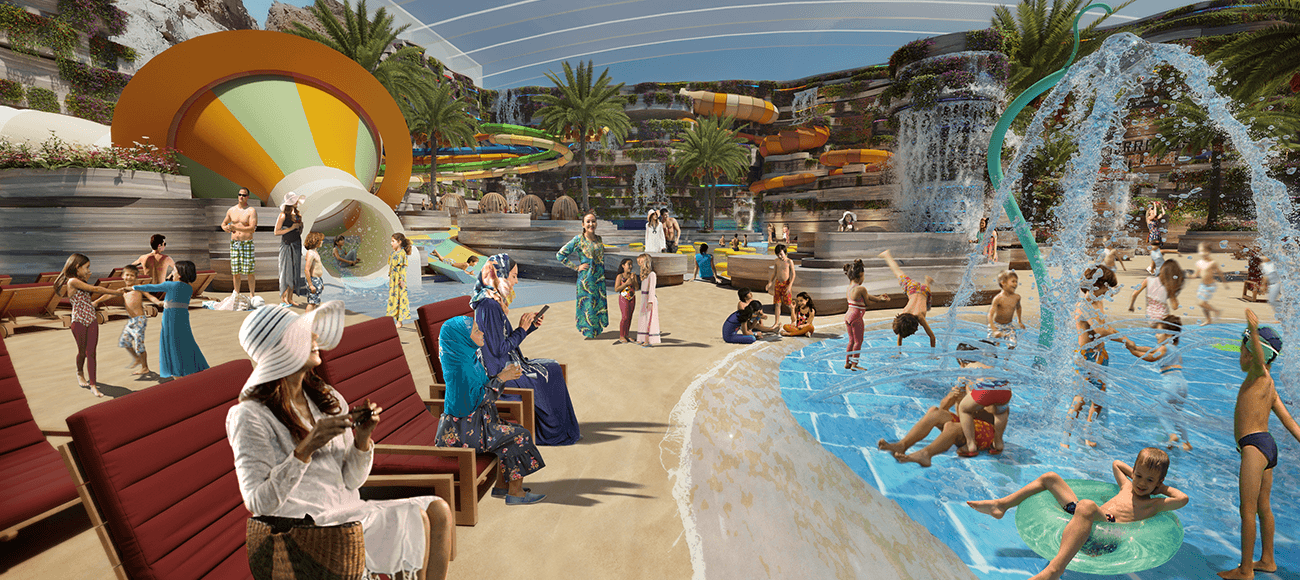 As the world leader in waterpark planning, design, and engineering, WTI has a wide range of experience in developing unique water-based entertainment venues and provides extensive offerings to align with your project vision. What's your story?