Emory University George W. Woodruff Physical Education Center
Project Type:
Competition, Education and Training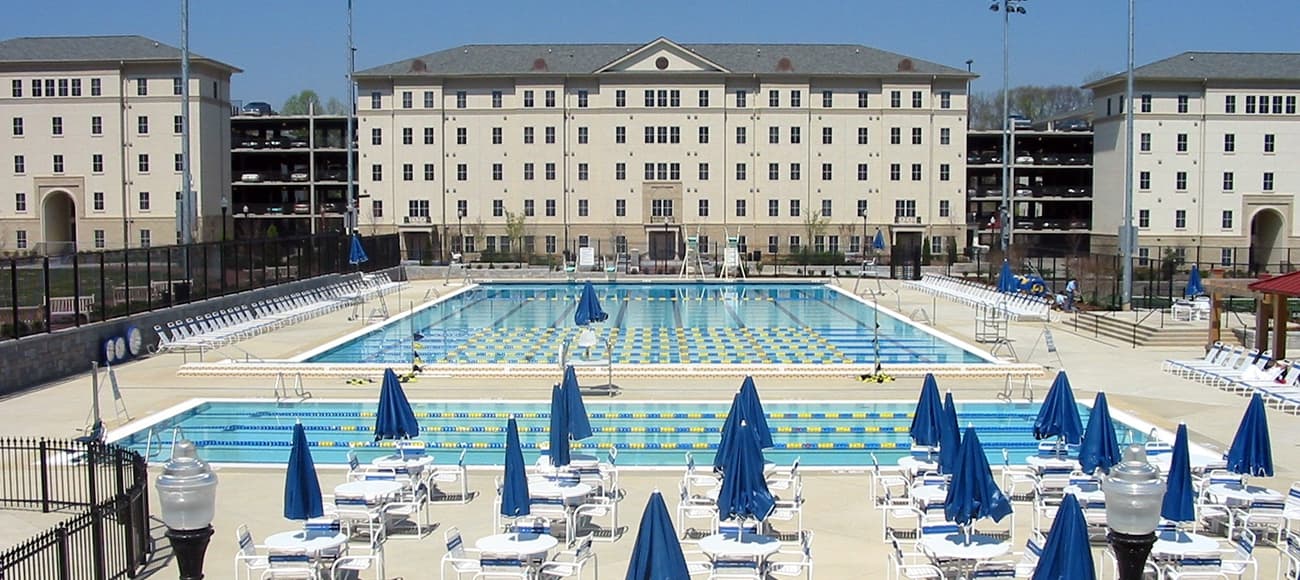 The George W. Woodruff Physical Education Center opened its doors to the Emory community in August 1983. The $20 million physical education center was named in honor of George W. Woodruff––a well-known Atlanta engineer, businessman, corporate leader, philanthropist and trustee of Emory University––for his significant role in the transfer of the $105 million Emily and Ernest Woodruff Fund to Emory.
The Woodruff Physical Education Center is home to the Department of Health, Physical Education & Dance and the Department of Athletics & Recreation. Emory has hosted numerous special events, including University Athletic Association (UAA) and National Collegiate Athletic Association (NCAA) championship athletic events, the Georgia State Special Olympics, the National Transplant Games, the National Veterans' Wheelchair Games, President Clinton's address, 1996 Olympic training and much more.
Swimmers of all ages and abilities can enjoy exercising and sun bathing at the Student Activity and Academic Center (SAAC). Three pools are available for use: a lap pool (four lanes, 25 yards), a 50-meter Olympic-sized pool and a 1-foot-deep children's wading pool. The swimming pool also has two 1-meter diving boards and two 3-meter diving boards. These top-notch aquatic amenities were added to the Woodruff Physical Education Center in 2003, following WTI's work with the architect to design and engineer a superior aquatic training facility that would perform well outdoors.
Project Highlights
Amenities: 10,024-square-foot competition pool, Depth: 4 feet to 13 feet, 50 meters by 25 yards, 2 1-meter diving boards, 2 3-meter diving boards, 4-lane, 25-yard lap pool, Children's wading pool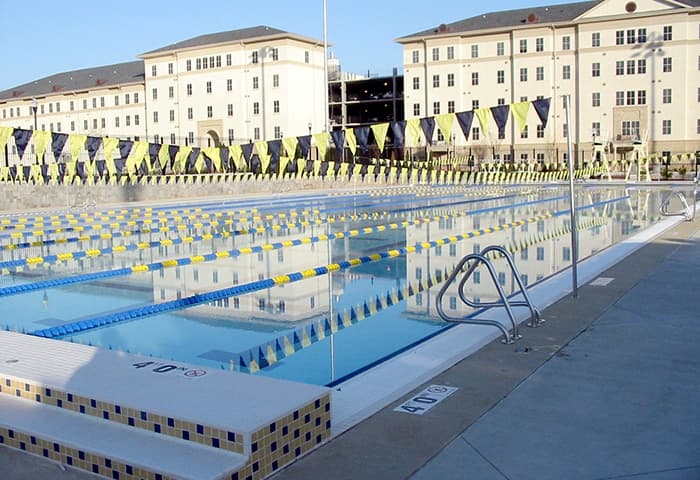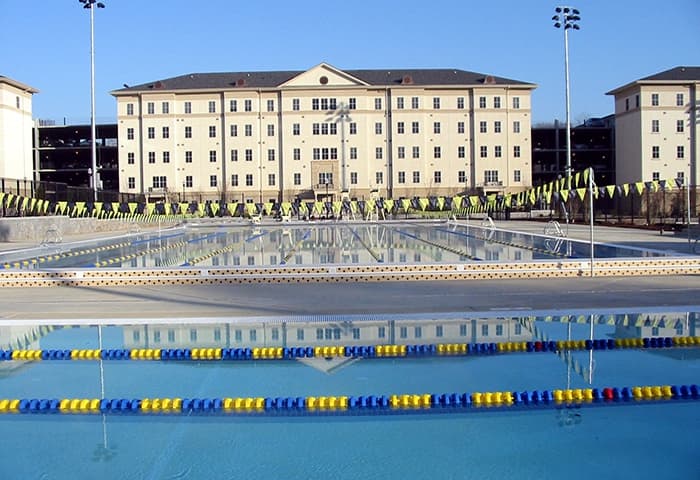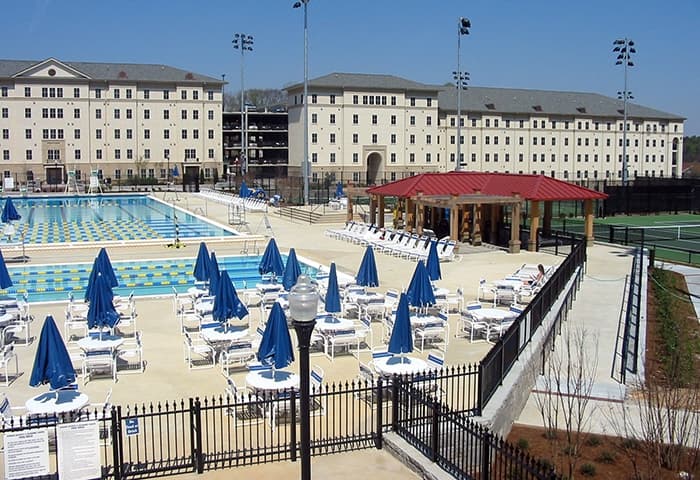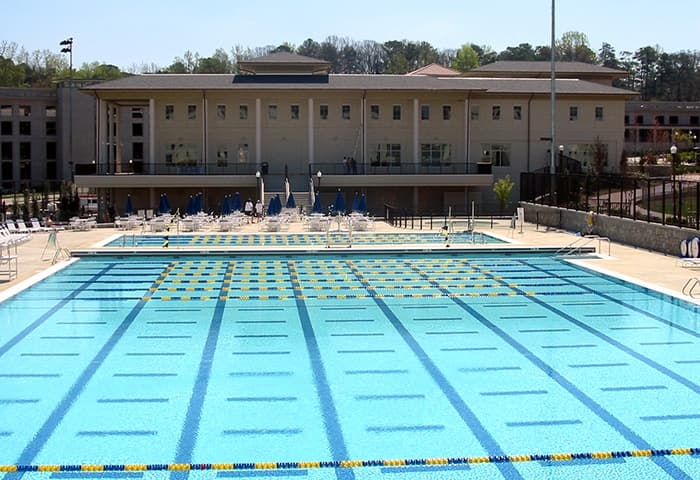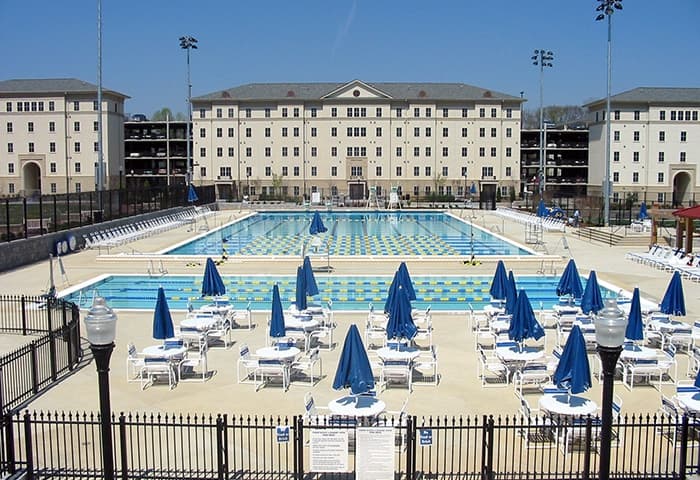 You may also be interested in learning about these innovative projects
Are you looking for an aquatic expert? We can help.
Get in touch