Aquatic Theming and Branding
Where imagination comes to life.
Whether you're building a municipal aquatic center or the next big waterpark resort concept, themed environments continue to grow in popularity. That's because they offer marketing benefits, increased recognition and, of course, increased usage. From completely transformative experiences to an environment that draws out specific emotions in its visitors, we've helped develop theming and branding for a wide range of capacities, each one making waves among guests, while also accounting for safety and mechanical operations.
Our award-winning theming and branding has set the standard for aquatic environments. From the Splash Zone at James Island County Park in Charleston, SC to the national chain of Great Wolf Lodge ® Waterpark Resorts, we're experts at making fun come to life.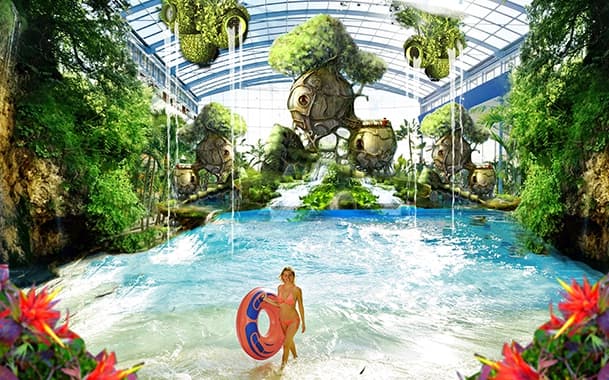 Here are just a few examples of our success in aquatic theming and branding.
Are you looking for an aquatic expert? We can help.
Get in touch