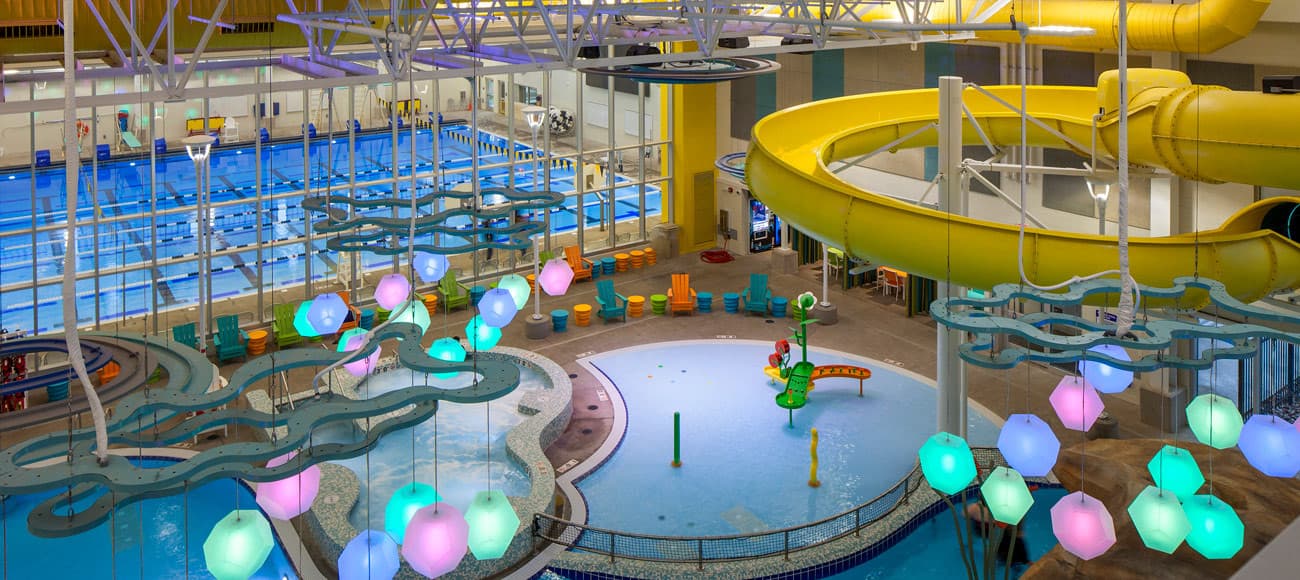 WTI participated in a 2009 study with national recreation expert Barker Rinker Seacat Architecture, local architectural expert Dekker/Perich/Sabatini and Ballard*King & Associates to work on conceptual designs, eventual full-scope design and engineering for The Center of Recreation Excellence (The CORE). The CORE has extremely broad appeal because of the inclusive, multi-generational amenities on site, and it also represents a distinct partnership between the City of Hobbs, Lea County, New Mexico Junior College, Hobbs Municipal Schools, University of the Southwest and the J.F Maddox Foundation.
Year-round opportunities for lap swimming, leisure and play can all be found at The CORE. Unique to The CORE are Splashtacular's themed elements that come to life and represent a desert thunderstorm. When the suspended clouds rumble with thunder and flash with lightning, rain falls and fills the lazy river. Geysers then come to life and dance with water. The excitement of the facility is truly a vertical one, as many of the aquatic amenities, like the rain cloud, are suspended from the ceiling. Swimmers looking for a thrill have a great view down to the leisure pool from the indoor/outdoor body flume slides as well. The CORE's distinctive blend of competitive water, wellness water, spas and leisure pools truly has something for every swimmer.
Project Highlights
6,163-square-foot competition pool
10 25-yard lanes
2 1-meter diving boards
2 3-meter diving board
2 basketball hoops
1,163-square-foot therapy/wellness pool with 18 hydro jets, underwater bench and water elevator
267-square-foot spa pool with 22 hydrojets and underwater bench
3,369-square-foot leisure pool with 22 hydrojets, 4 propulsion jets, 9 gusher jets, 12 LED gusher jets, 3 geo-sphere clouds, water wedge, water curtain, interactive play feature, decorative rock wall with overflowing spring, cascading fountain, rain cloud, tube slide, runout slide, zero-depth entry, current channel, vortex, underwater charges and underwater bench
Awards
2020 Aquatic Design Portfolio: Athletic Business
2019 Architectural Showcase: Athletic Business
2019 Dream Design: Aquatics International
2019 Facility of Merit: Athletic Business
2018 Leading Edge Award: World Waterpark Association
LEED Silver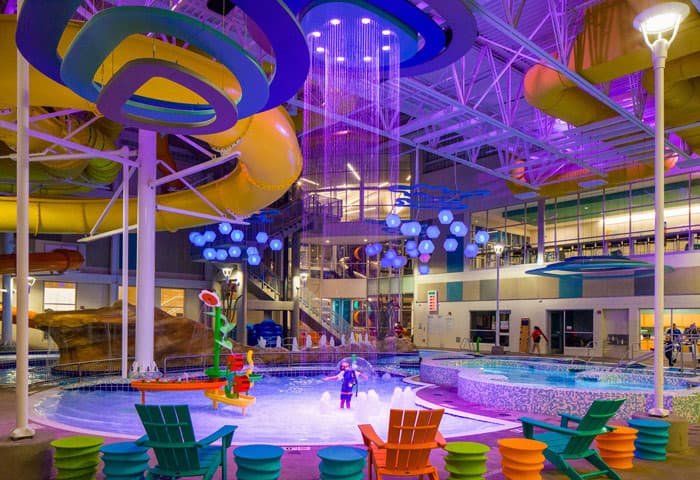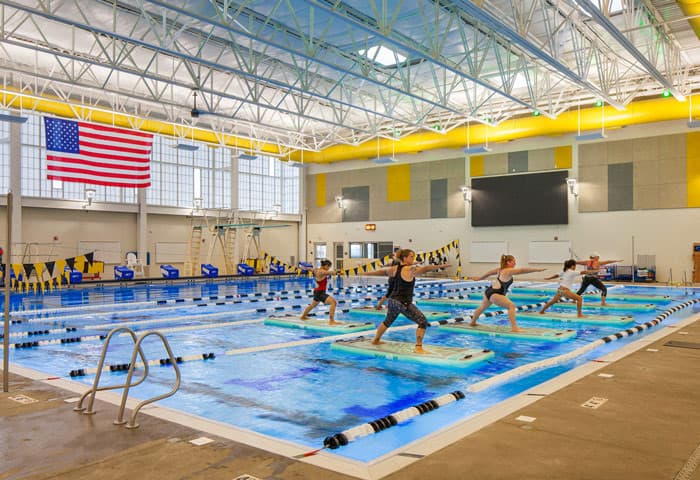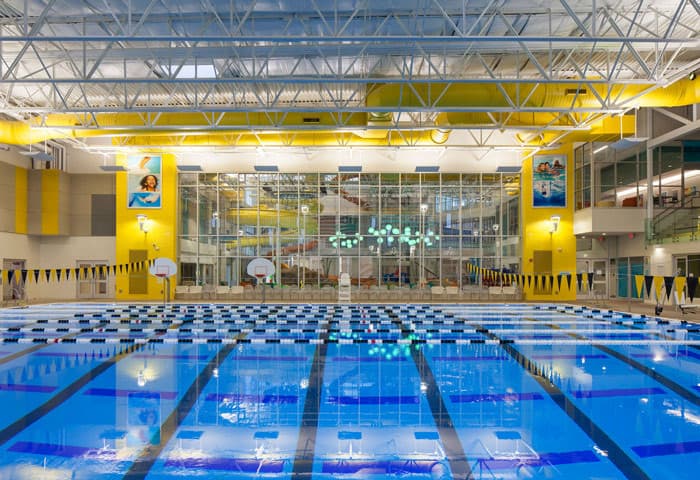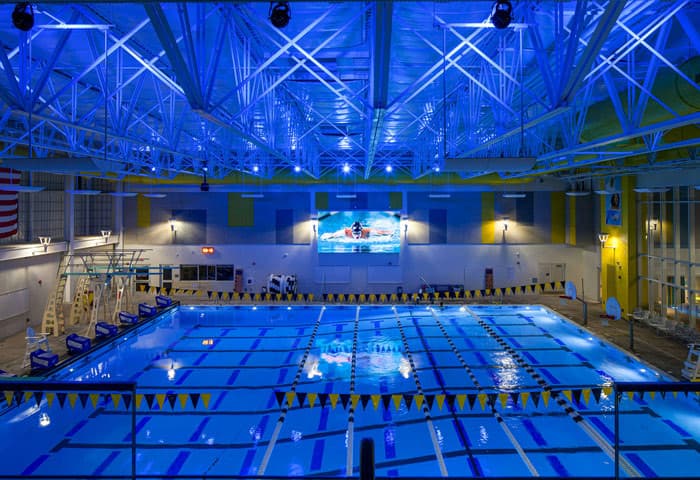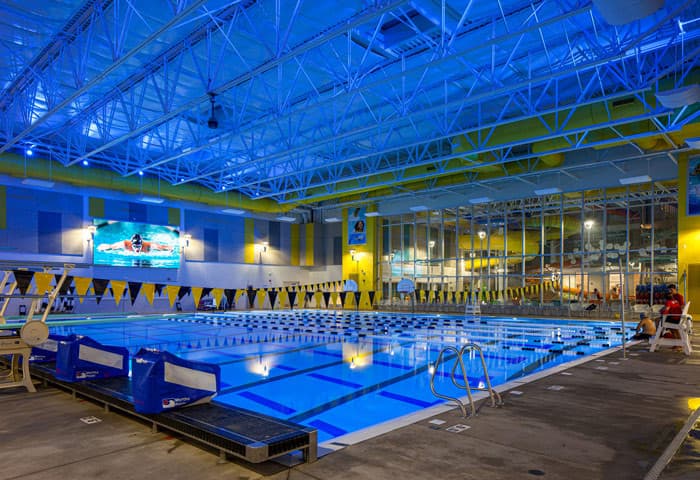 You may also be interested in learning about these innovative projects
Are you looking for an aquatic expert? We can help.
Get in touch