Bonnie Doon Leisure Center Renovation
Project Type:
Community Recreation, Waterparks & Leisure, Indoor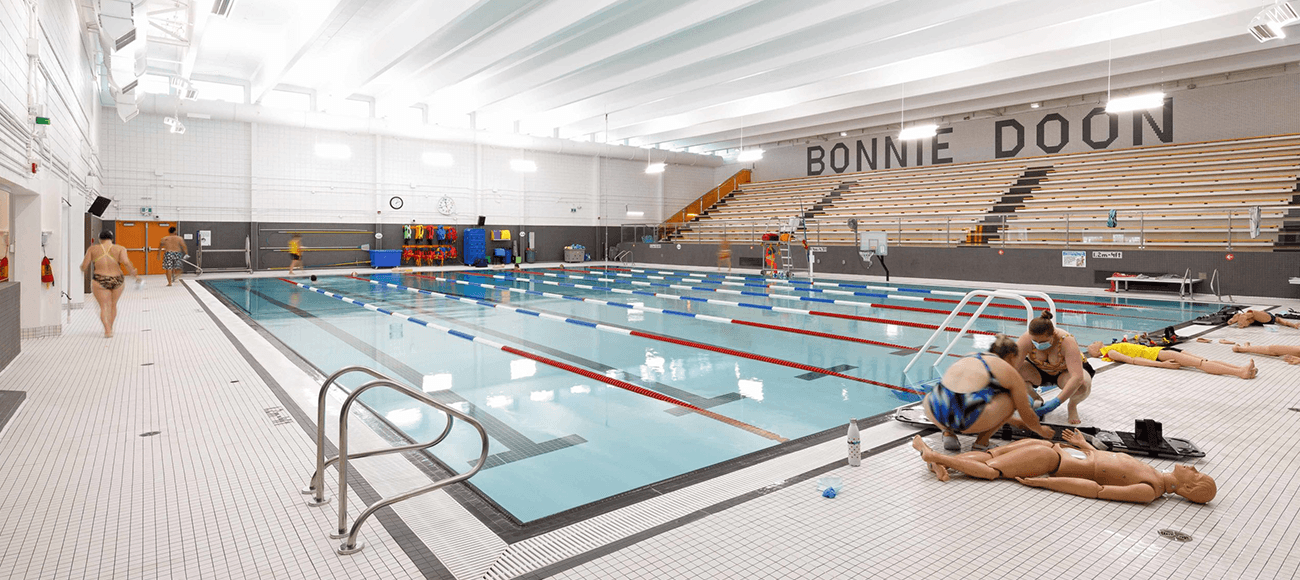 After years of modifications to the pool and a series of renovations, the Bonnie Doon Aquatic Centre was deemed operably insufficient in a condition assessment report in 2016. A Risk Management System was used to detect future implications that helped to expedite the design and delivery of the new 20,000 SF aquatic centre. Water Technology, Inc. (WTI) provided aquatic planning, design, and engineering to restore this community asset.
The nearly $14M facility features a refreshed interior and exterior with enhanced accessibility and energy-efficient applications such a an LED lighting system and filtration systems that allow for additional cost-savings and align with the city's sustainability initiatives. A large portion of the renovation involved enhancing the pool system to a saltwater chlorination system. This enables cost-savings in the long run for the operator, requires minimal maintenance, and results in a more pleasant swimming experience. The transition to saltwater chlorination complexed the project requiring a total replacement and refinishing of the pool basin, brand-new filtration systems, and extensive structural repairs.
Originally set to open in 2018, the project schedule was extended due to unforeseen asbestos. The project team diligently worked to complete the necessary repairs and complications while staying within the City's budget that was updated to reflect the additional scope, to ensure the construction of a safe and functional facility. The project officially opened to the public in January 2020.
Project Highlights
426 SM Lap Pool
25-Meter, 8-Lane Saltwater Pool, Basketball Hoop
21 SM Whirlpool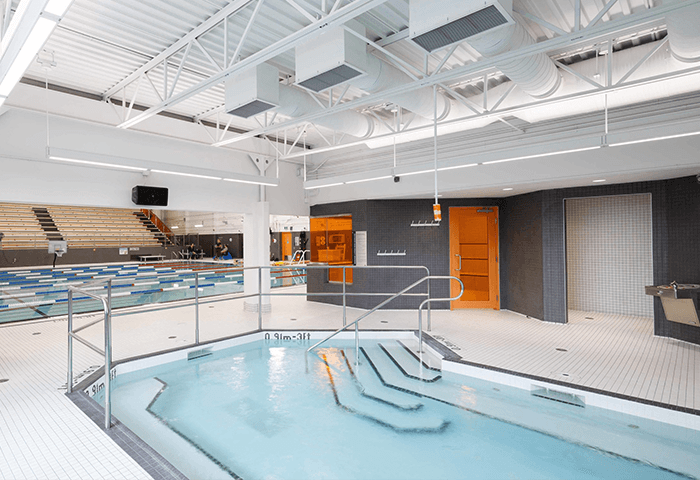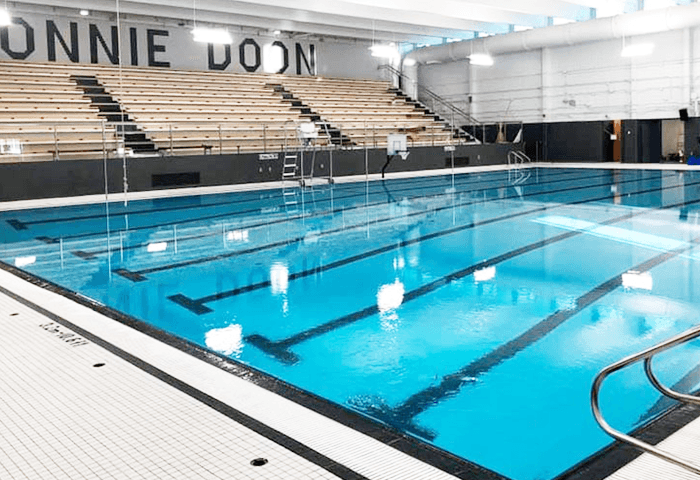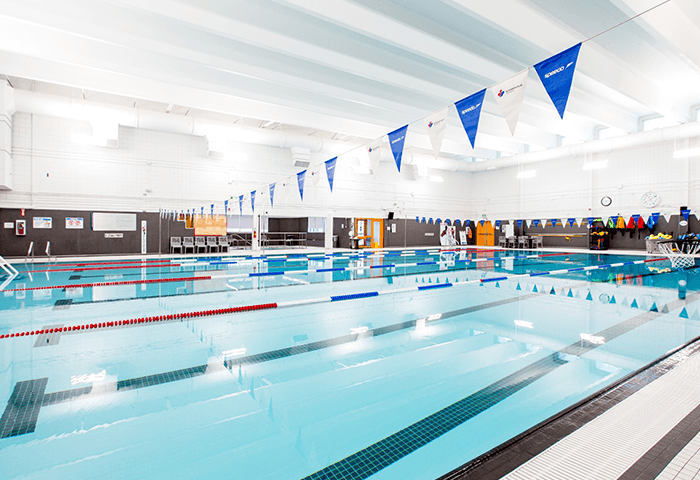 You may also be interested in learning about these innovative projects
Are you looking for an aquatic expert? We can help.
Get in touch