Hampton Virginia Aquaplex
Project Type:
Community Recreation, Competition, Education and Training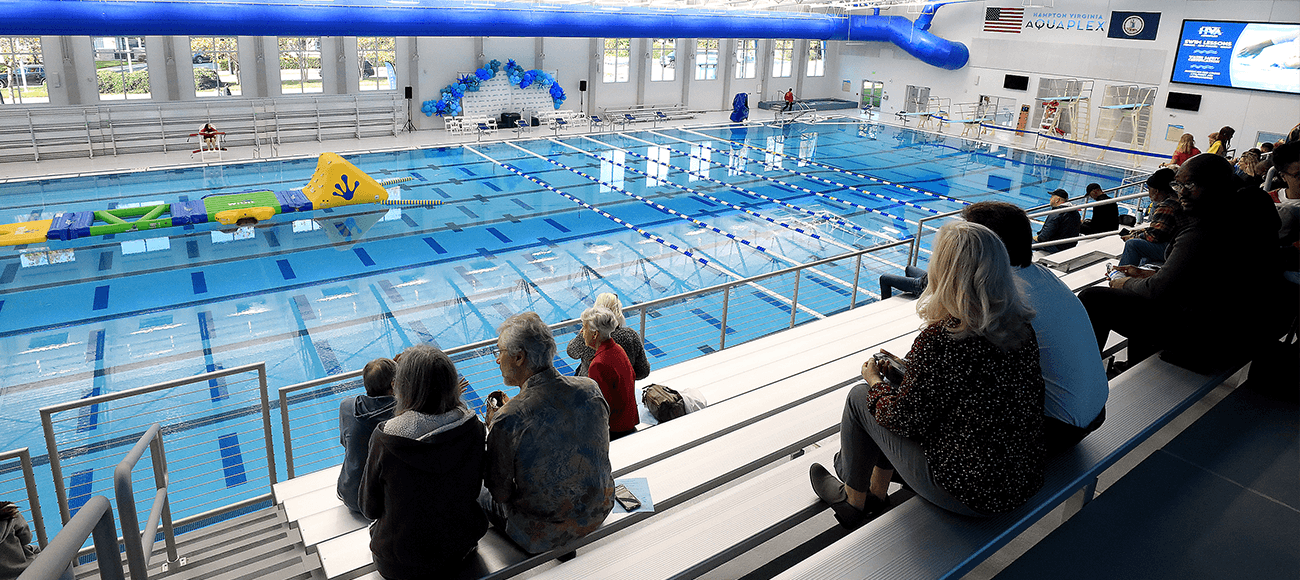 The Hampton Virginia Aquaplex is home to the largest competitive aquatic facility in the Mid-Atlantic and is located adjacent to the Hampton Convention Center and Hampton Coliseum. The $30 Million state-of-the-art aquatic facility is going to be unlike any other, with a truly sensational indoor and outdoor aquatic center. The City believes that adding aquatics to their portfolio is a "natural fit" for its coastal roots. Water Technology, Inc. (WTI) worked alongside the Design/Build delivery team to bring to life the 64,000 SF indoor and outdoor aquaplex.
Hampton Virginia Aquaplex is set to host local, regional, and national competition events all while boosting tourism in the area resulting in additional revenue for hotels and restaurants. Features include an 8-lane, 50-Meter Competition pool with two bulkheads that allow for several different configurations, springboards, an 8-lane, 25-yard warm-up and cool-down lap pool, a spa, and spectator seating for 1500. The spacious pool deck includes on-deck seating for 750 making for the smoothest of swim and dive event execution. In addition, the aquaplex is designed for recreational swimming, synchronized swimming, water polo, and several other programming opportunities. Additional indoor amenities include a multi-purpose room, culinary center, and a space dedicated for team gatherings. The City is eager to create a drown-proof community through a learn-to-swim program. Through a partnership between the City and School District, all second grade students will partake in five, free swimming lessons.
The 26,000 SF outdoor "Splash Down Park" rounds out the facility and offers an abundance of fun and opportunities to cool off from the hot summer sun. Between the lazy river, slides, water basketball and volleyball, and aquatic play structure, there is fun in store for every member of the family!
Project Highlights
8-Lane, 50-Meter Competition Pool (2) Moveable Bulkheads (2) 1-Meter Spring Boards (2) 3-Meter Spring Boards
8-Lane, 25-Yard Programming Pool
On-Deck Competitive Seating for 750 Elevated Spectator Seating for 1500
112 SF Whirlpool
26,000 SF Outdoor Splash Park
Awards
2023 Athletic Business Aquatic Design Portfolio
2023 Design-Build Institute of America's National Project/Team - Civil/Assembly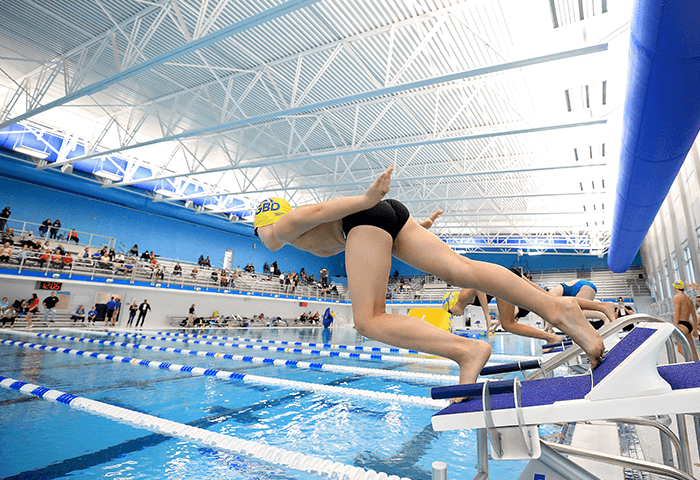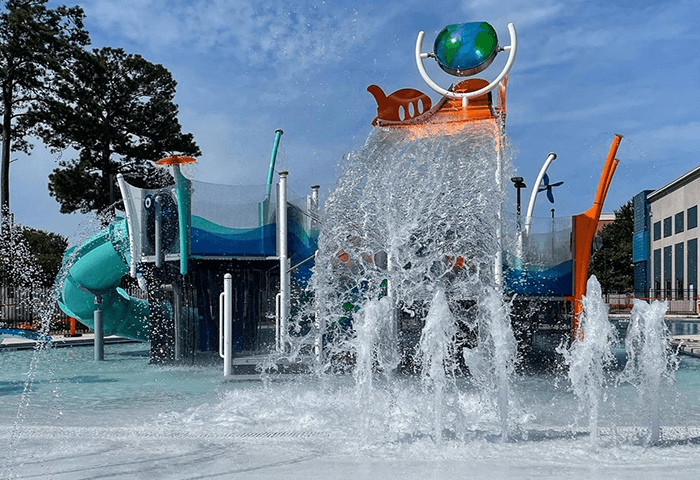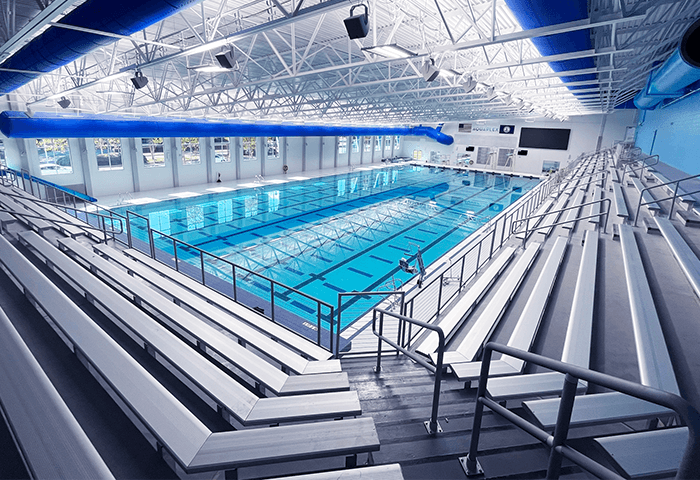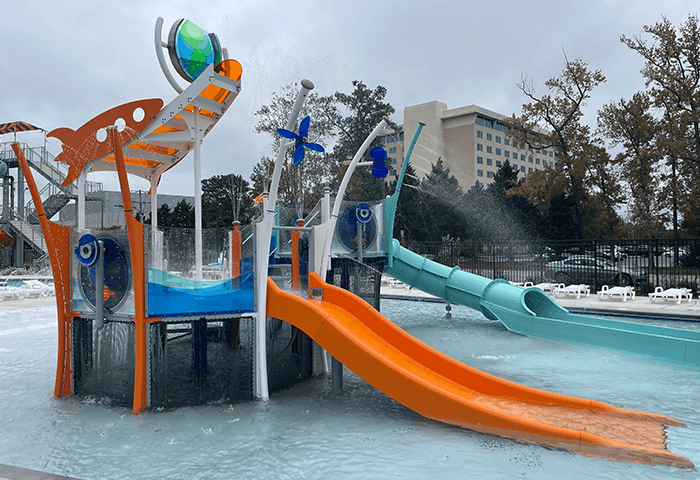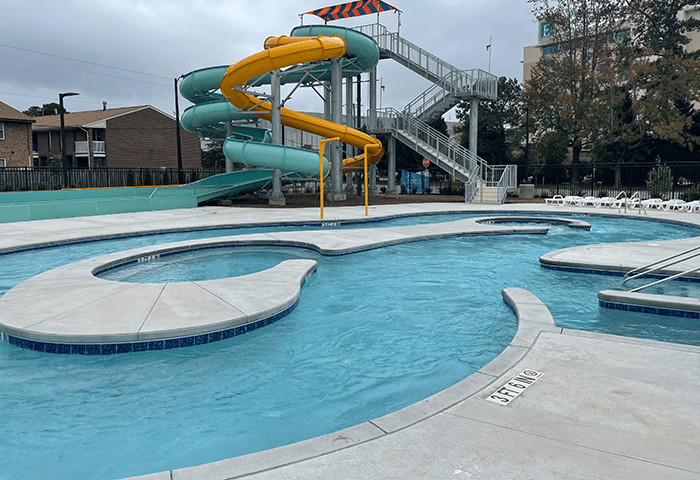 You may also be interested in learning about these innovative projects
Are you looking for an aquatic expert? We can help.
Get in touch