Great Wolf Lodge® Resorts - Manteca, CA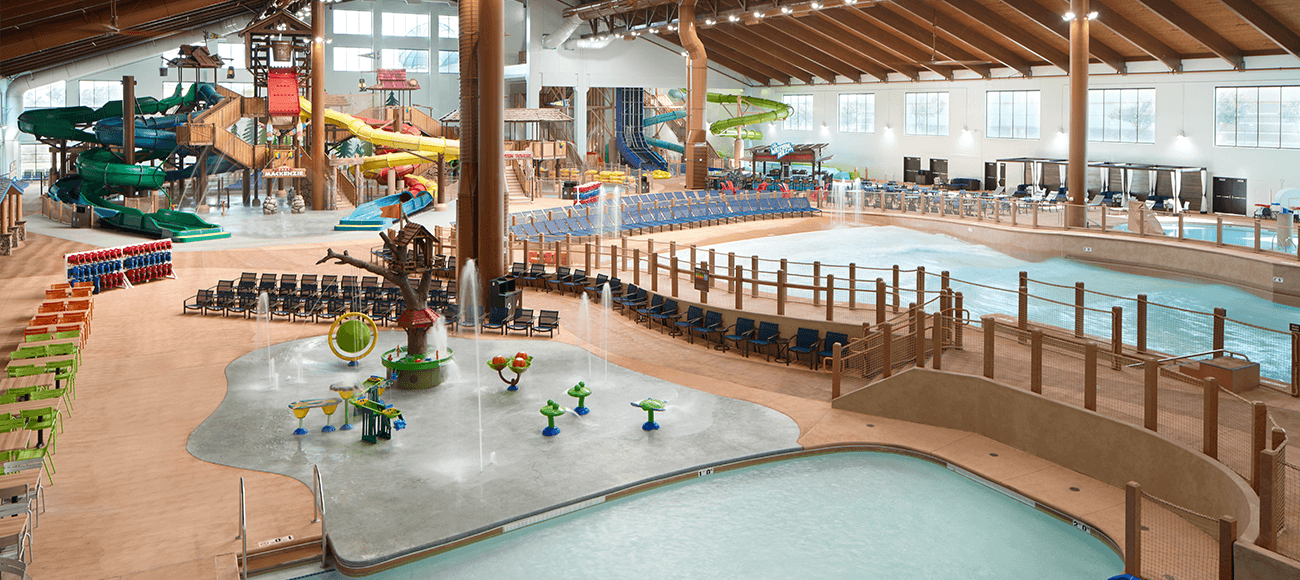 In 2021, Great Wolf Lodge opened their 2nd resort in California and overall 19th resort in North America. After the devastating closure of the city's waterslide park nearly 17 years ago, the City of Manteca is proud to bring the focus back to entertainment. Manteca, situated in North Valley has negotiated plans for a waterpark over the past 10 years. After much anticipation, plans were finalized in 2018. Great Wolf Lodge (GWL) hired Neuman Group, a long-standing collaboration between Water Technology, Inc. (WTI) and Neuman Pools, Inc. (NPI) for their expertise and specialized turn-key Design-Build capabilities.
The 29-acre location features a whopping 95,000 SF indoor waterpark that is open 365 days a year with several family-friendly attractions. The little ones will have a blast in the Cub Paw Pool™, a turtle and frog-themed splash pad while older children will enjoy the thrills of Fort Mckenzie™, a water fort tree house with slides and toys. The whole family will enjoy thrilling open flume slides at Totem Towers™, and the drop slide at Wolf Trail™. The tube slides at Rapid Racer™ and Sequioa Splash™ have speed, twists, and turns, ensuring smiles and laughs throughout the ride. Family fun can be found at Big Foot Pass, where family can challenge each other to cross the floating lily pads, at Chinook Cove™ and Raccoon Lounge™ where there are many interactive activities like water basketball. Relaxation can be found at Crooked Creek™ on a leisurely ride on the river. The resort also features a 45,000 SF entertainment complex.
Due to the COVID-19 Pandemic, the opening was delayed by one year. The resort officially opened in June of 2021.
"We're all about families. And we're all about providing an opportunity for families to spend time together — quality time," Jacobsen said. "We're about creating an incredible experience so the average family can go with family and loved ones and have a great time." - Steve Jacobson, Vice President of Domestic Development at Great Wolf said in a statement.
Project Highlights
2,708 SF Activity Pool, Basketball Hoops, Floating Water Features
4,604 SF Lazy River, Waterslides (2), Water Geysers
6,618 SF Wave Pool
679 SF Tot Pool
4,770 SF Outdoor Pool, Deck Spray, Geysers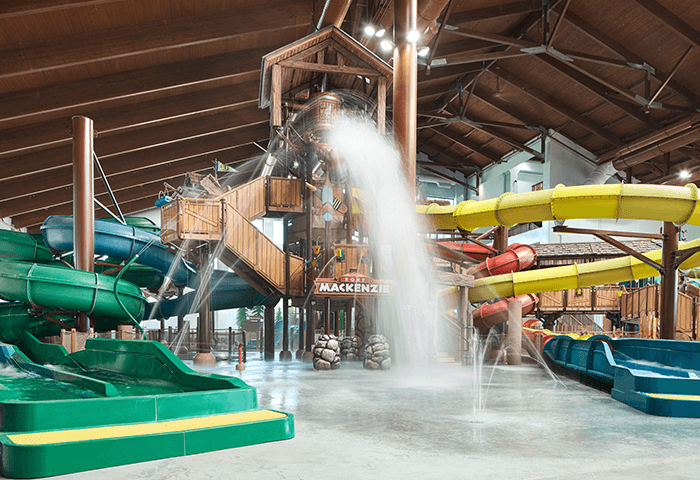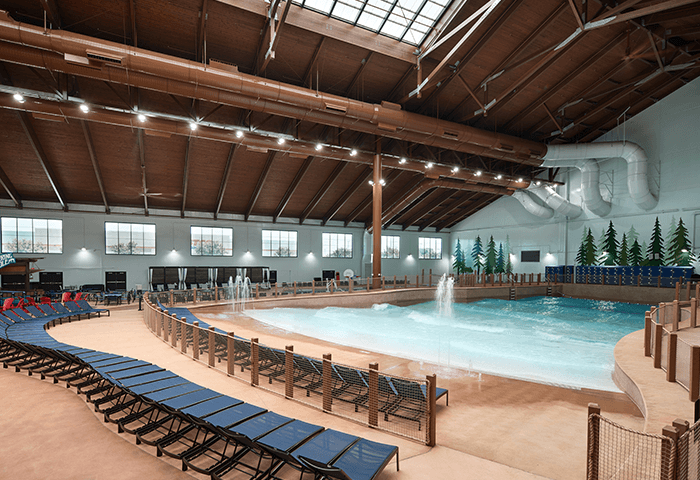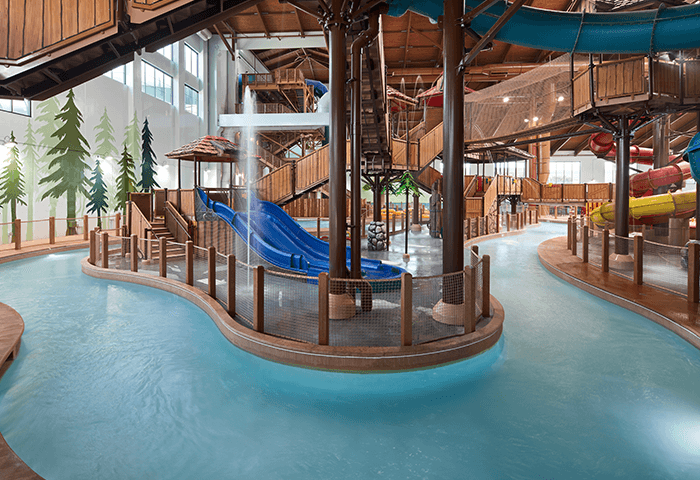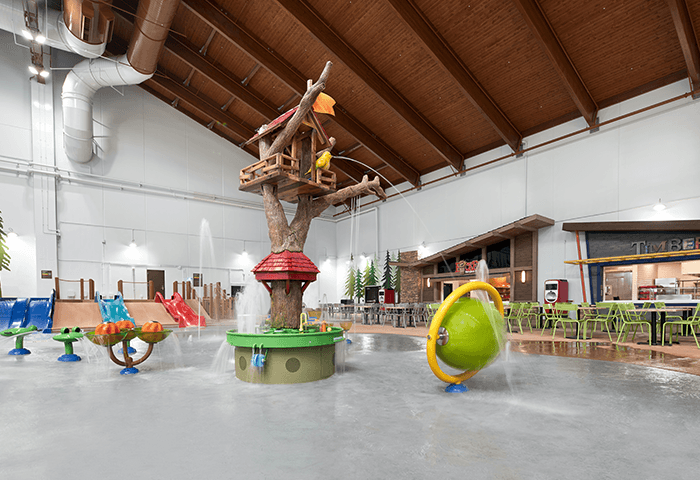 You may also be interested in learning about these innovative projects
Are you looking for an aquatic expert? We can help.
Get in touch