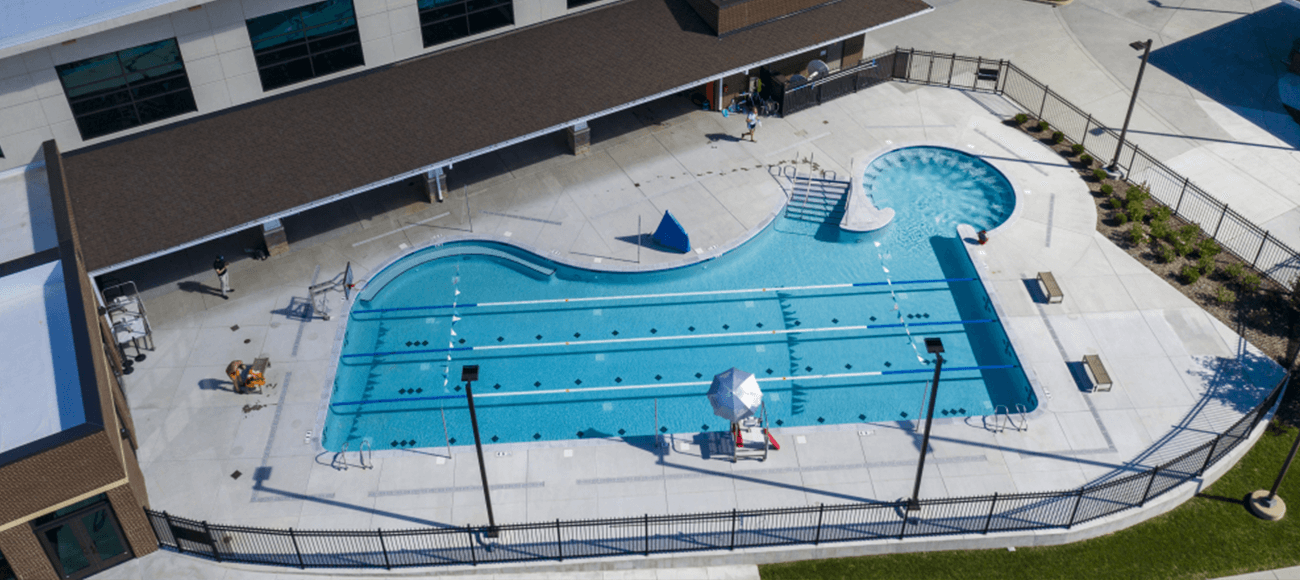 In 2013, the City of Kingsport welcomed a brand new indoor aquatic facility. In 2017, the City initiated the planning process where they would invest $2 Million for an outdoor expansion, the first major upgrade since the initial opening. Water Technology, Inc. (WTI) worked alongside the lead architect to provide aquatic planning, design, and engineering for the outdoor aquatic addition.
In 2019, the City Mayor approved the design and construction for the new, multi-purpose outdoor aquatic facility. The pool includes 3, 25-Yard lap lanes, a current channel with hydrotherapy jets, basketball, volleyball, and an underwater bench area perfect for water aerobics classes and learn-to-swim programs. More than 60 lounge chairs were added around the pool to provide sunbathing and relaxation areas. A new shaded pavillion was also included to complement and support the aquatic amenities by providing rentable space for birthday parties and revenue generation for the city. The addition of the outdoor aquatic amenities truly makes for a well-rounded facility catering to existing users and new ones alike.
"We're really excited about this project," said Community Services Business Manager Sid Cox. "This is something our customers have requested, and we expect people to really enjoy it. It's going to make the overall facility more attractive and more adaptable beyond just swimming."
You may also be interested in learning about these innovative projects
Are you looking for an aquatic expert? We can help.
Get in touch