Nickelodeon Hotel & Resort - Aqua Nick Waterpark
Project Type:
Commercial Waterparks, Resort and Hospitality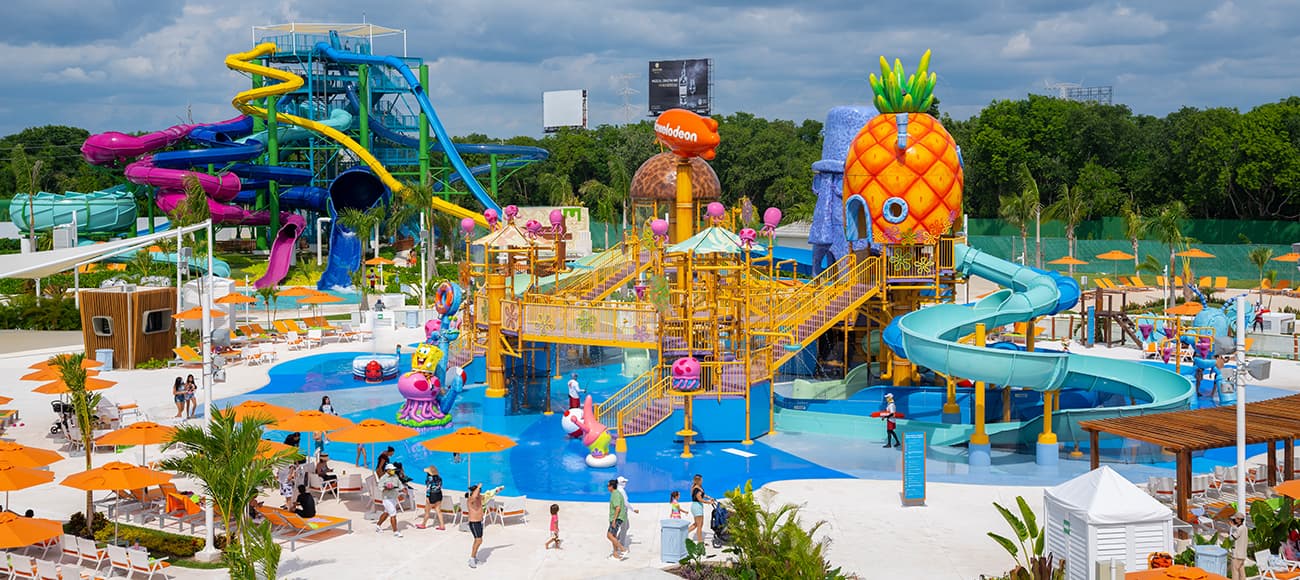 The sprawling six-acre Nickelodeon™ themed resort waterpark is home to over 500 meters of adventure and lazy rivers, surrounded by lush tropical gardens. The rivers include a wild whirl on the fast-paced, wave-enhanced Adventure River or a leisurely ride on the Lazy River. Both will carry you through the waterpark past themed sculptures, water features, and more. More than 20 slides are showcased across the waterpark, including the towering 18 meter-tall water slide complex that will create memories to last a lifetime.
Perhaps the most exciting aspect of the Aqua Nick resort waterpark is the vibrant, high-quality theming seen throughout. Water Technology, Inc. (WTI), in conjunction with Whitewater West, and WOW Waveball created thrilling features, while WTI worked with the client, Karisma Hotels & Resorts, for the overall design and implementation of this park's unique intellectual property that came alive in the theme. Visitors can swim by Leonardo, Raphael, Donatello, Michelangelo along the walls of the Adventure River, play with SpongeBob SquarePants and his friends at Bikini Bottom Beach and mingle with the PAW Patrol at the child-friendly PAW Patrol Adventure Bay.
"After the huge success of the Nickelodeon Hotels & Resorts Punta Cana, we could not be better poised to expand the brand experience with our resort with all oceanfront swim-up suites, along with themed experiences with an extended cast of 20 of your favorite Nickelodeon characters," Mario Mathieu, senior vice president of business development, design, and construction of Karisma Hotels & Resorts, shared in a statement.
Project Highlights
335-Meter Lazy River Featuring Acrylic Windows Between The Lazy River & Adventure Rivers and Nickelodeon Characters
220-Meter Adventure River Featuring Waves, Sprays, Water Features and Nickeolodeon Characters
Soak Summit Tower Waterslides: Looping Body Slide, Speed Slide with Drop Box, Tight Coiling Tube Slide, Bowl Tube Slide, Oscillating Tube Slide, 4-Lane Mat Racer
PAW Patrol Adventure Bay Kids Area: Small Interactive Play Structure, Kids Mini Oscillating Slide, Kids Mini Wall Slide, Kids Ramp Slide, Kids Mini Body Slides, Spray Features
Bikini Bottom Beach: Highly Themed SpongeBob Multi-Level Interactive Play Structure with Water Guns, 8 Body Slides, Tipping Buckets, Water Jets, and Spray Features
Activity Pool: Water Walks, Wave Ball, Aqua Climbing Wall
Awards
2022 Leading Edge Award - WWA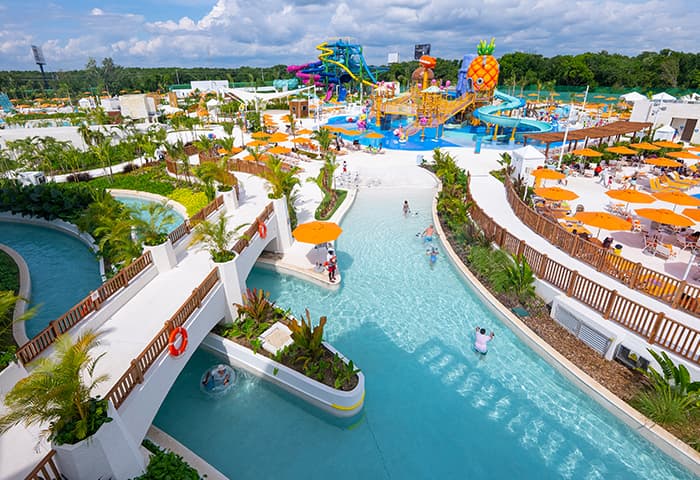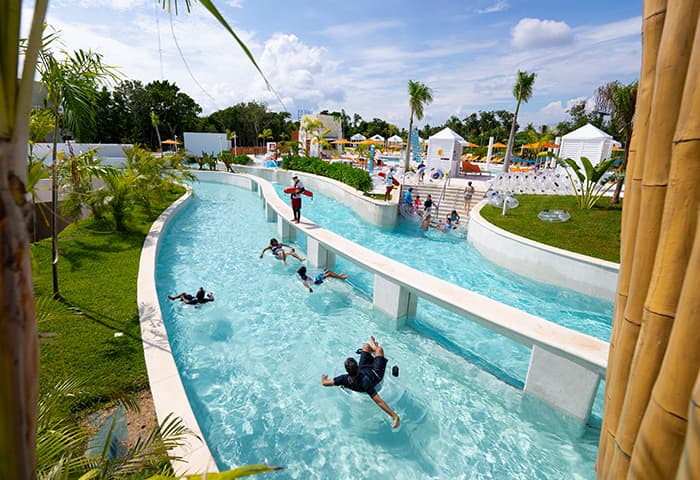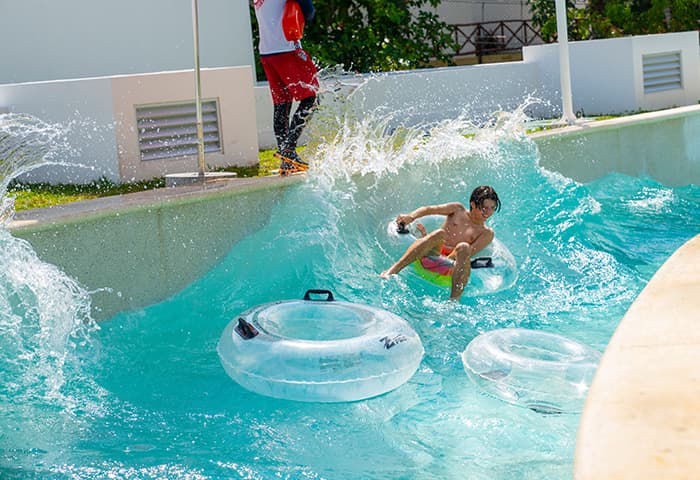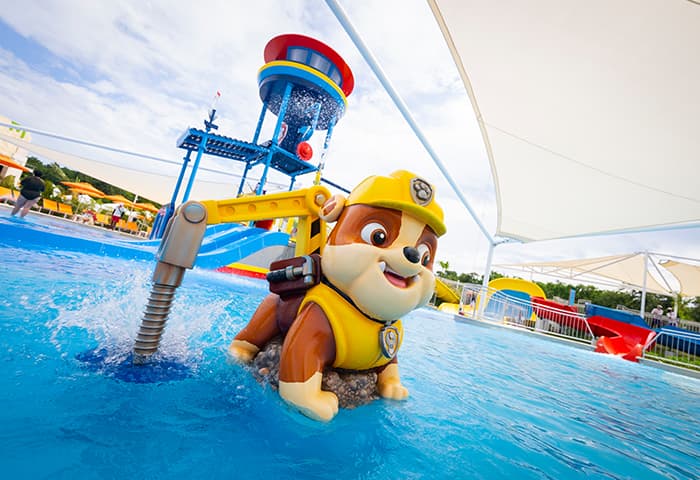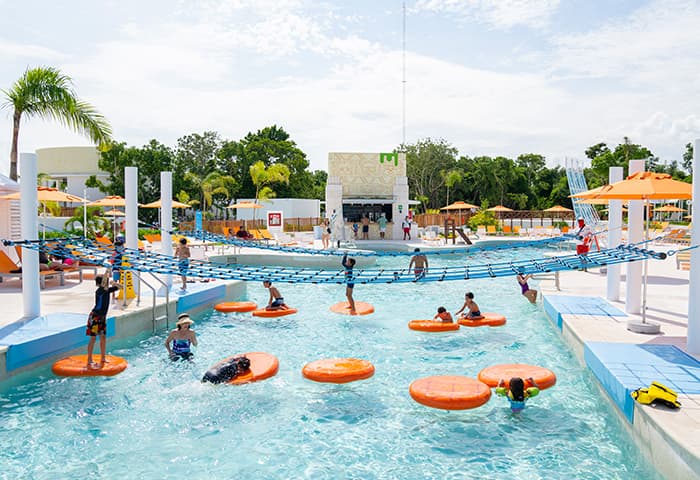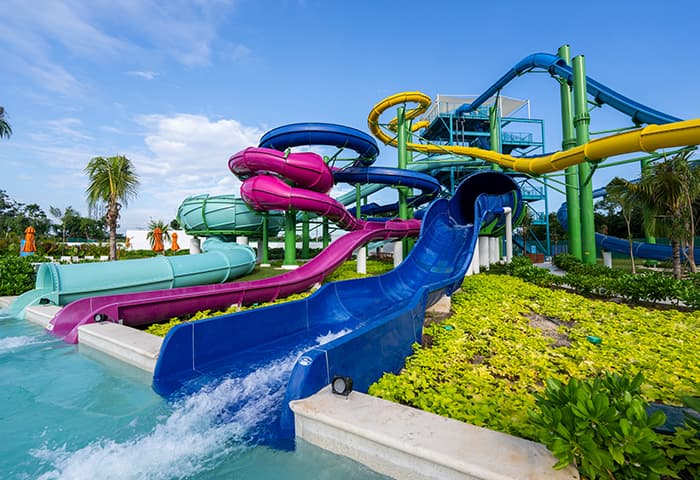 You may also be interested in learning about these innovative projects
Are you looking for an aquatic expert? We can help.
Get in touch