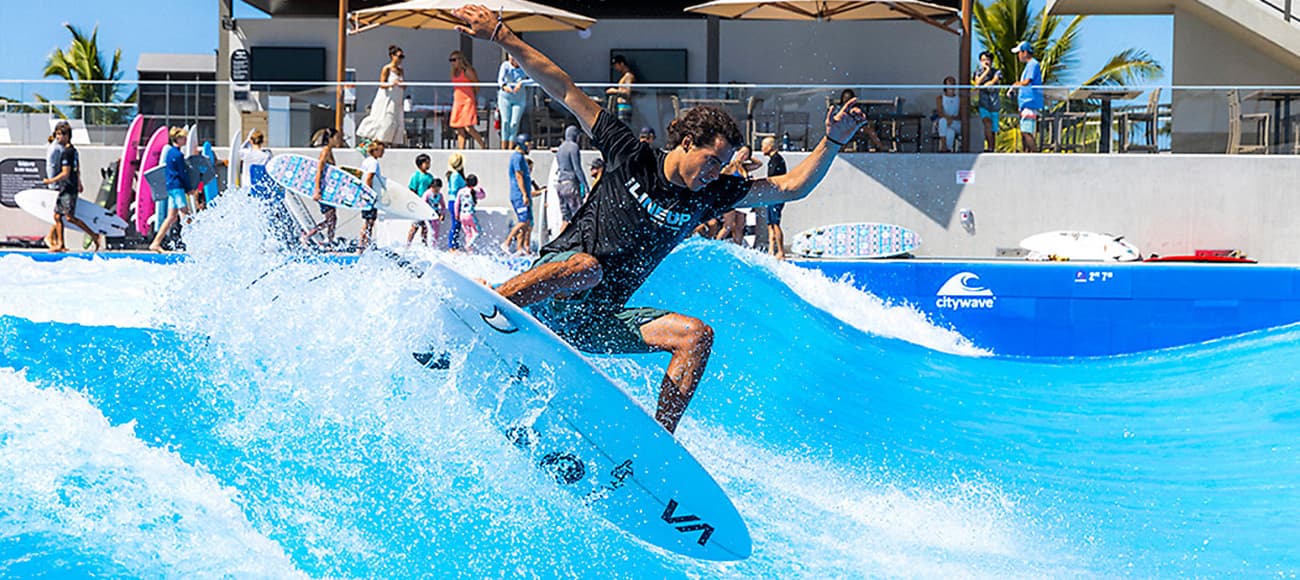 The LineUp at Wai Kai features a 100-foot-wide Citywave™ surf pool, the largest of its kind, providing deep-water technology and drop-in surfing for a variety of wave shapes and heights. The wave operates in three primary channels - a 30-foot, 65-foot, and 100-foot channel enabling the waves to be tuned up or down based on the skill level of each surfer. Each channel can be operated simultaneously to maximize participation. With three channels, up to 12 surfers can take on the waves all at one time!

The oceanside standing wave technology "neutralizes the line-up hierarchy" within ocean breaks allowing users of all ages and abilities to ride the waves. Patrons can take surf lessons from Professional Surfer, Shane Beschen to learn some tricks and enhance their skills in an advanced and safe environment. Surfers can experience real thrills of the ocean without all the safety risks, inland, on the largest surf feature of its class. Custom safety padding is installed to help alleviate injuries from falls while specially generated waves redirect surfers to a 4-foot-deep area of shallow water behind the surf zone to safely exit the surf area.

Positioned right next to Hawaii's largest inland body of water and overlooking the ocean, The LineUp at Wai Kai contributes to the Aloha spirit by providing the most authentic surfing experience in the world. It serves as a central gathering place for half a million people who live west of Pearl Harbor and tourists alike.
Water Technology, Inc. (WTI) provided the overall design and engineering of the LineUp, equipment, wave pool structure, filtration, and disinfection systems.
Project Highlights
100-Foot-Wide Citywave™ Surf Pool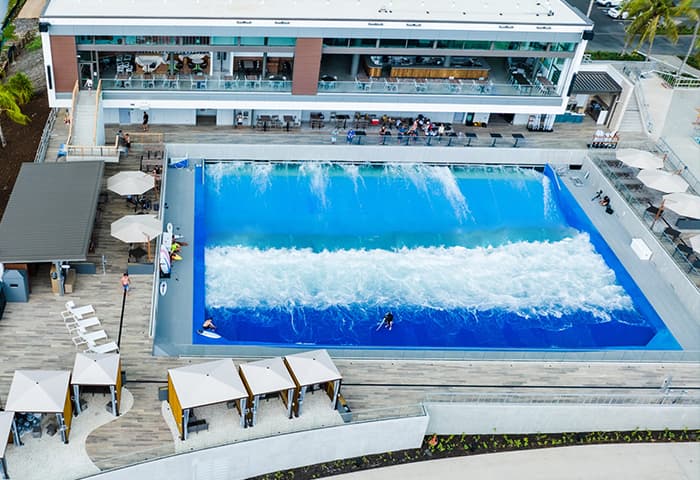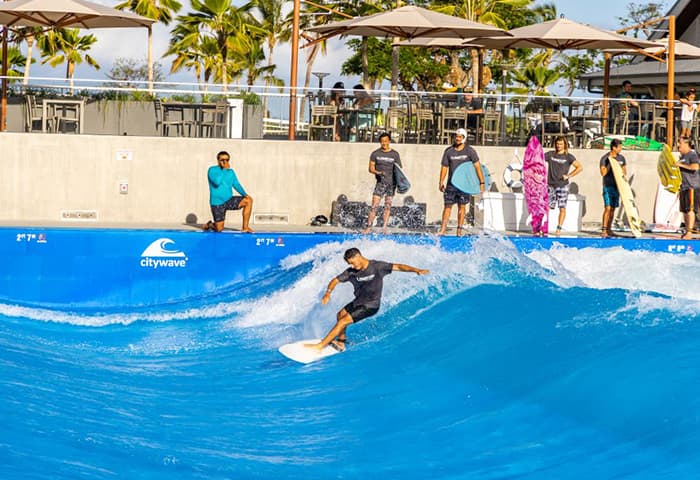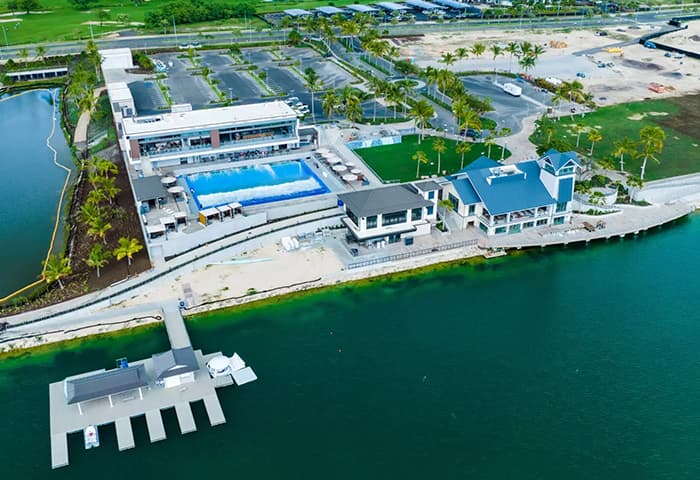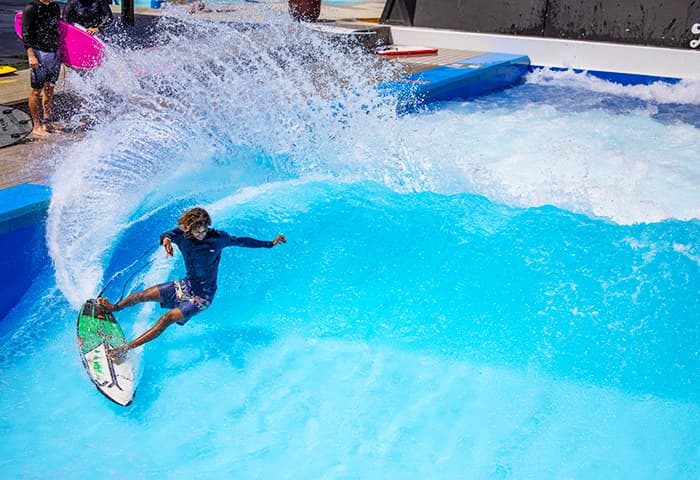 You may also be interested in learning about these innovative projects
Are you looking for an aquatic expert? We can help.
Get in touch