The Lodge at Three Forks Spa Addition
Project Type:
Resort and Hospitality, Therapy and Wellness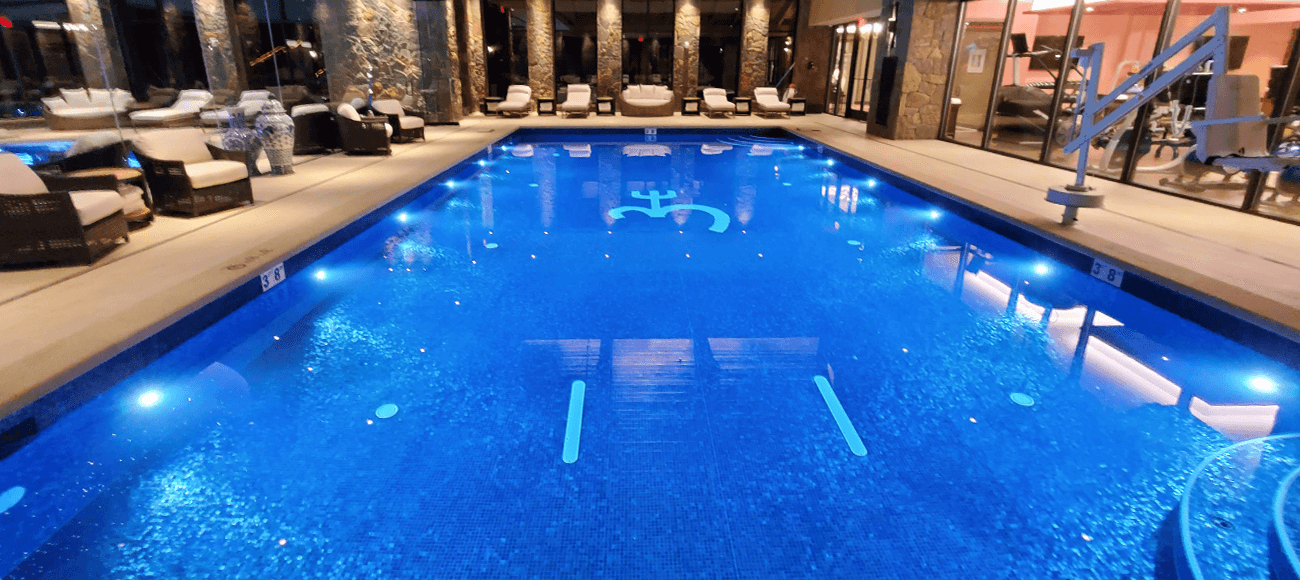 Three Forks Ranch is a premiere wellness destination in Savery, Wyoming that features several opportunities under one roof to improve one's health and well-being. Between wellness programs, access to a profound Mayo Wellness Staff and Executive Programs, health assessments, and lifestyle classes, guests can choose from a variety of options to receive the specialized care they need. Water Technology, Inc. (WTI) was hired to provide aquatic planning, design, and engineering for the addition of a health and wellness spa.

The spa features three distinct pools that aim to optimize health and well-being for guests of all ages. The custom-designed hydrotherapy pool is one-of-a-kind; featuring millions of micro-oxygen bubbles enabling guests even with the most sensitive skin to enjoy its skin smoothing benefits. The abundance of oxygen creates an added layer of oxygen above the surface of the water improving the air quality and making it a safe and enjoyable experience for each user.

Recovering after a long adventure-filled day at the ranch is easy with the fully oxygenated outdoor hot tub. This pool is known to help prevent and recover sore muscles, dehydration, and even altitude sickness

The aquatic spa amenities add a whole new level of luxury to the lodge's wellness offerings. The state-of-the-art oxygenated pools deliver whole-body treatment and are proven to relax muscles, comfort joints, and improve circulation throughout the entire body.
You may also be interested in learning about these innovative projects
Are you looking for an aquatic expert? We can help.
Get in touch