The Polynesian Resort Hotel & Suites
Location:
Wisconsin Dells, Wisconsin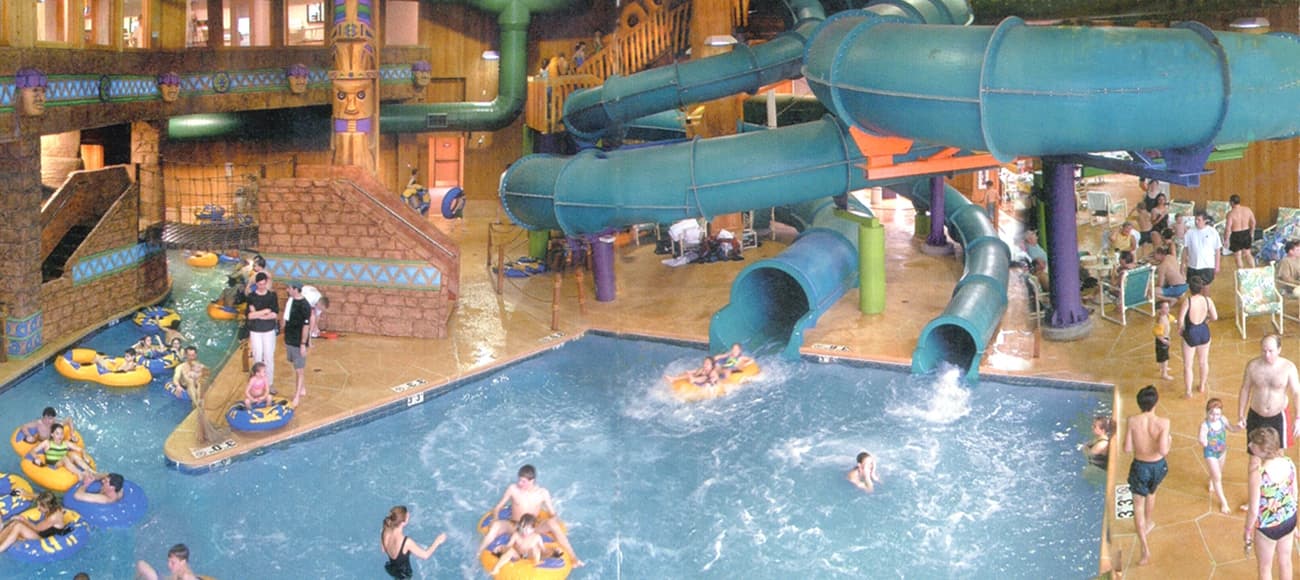 Since the opening of Wisconsin Dells' original themed accommodation in 1989, The Polynesian Resort Hotel and Suites has seen many phases of development. What began as a small waterpark with an indoor pool and outdoor pool is now one of Wisconsin's hottest attractions, boasting over 204,000 square feet of indoor/outdoor waterpark adventure.
Explore four acres of outdoor aquatic fun and two private indoor waterparks totaling 38,000 square feet, all surrounded by a lush assortment of palm trees, exotic plants, colorful gardens, rivers and rock waterfalls. This tropical aquatic adventure and popular family getaway includes 18 activity pools and whirlpools, interactive play areas, body slides, tube slides, kiddie slides, rivers and magical geysers.
Project Highlights
Temple of the Black Pearl indoor waterpark: Pearl Divers Drop, a 2-story, 150 LF body slide, Hilo Twist & Turn, a 2-story, 210 LF double tube slide, 1,000-square-foot splash down pool
Blackbeard's Dark Tunnel Mystery Voyage: 220 LF dark river ride, 150-square-foot whirlpool, 450-square-foot spraypool with tropical soakers
"Aloha Pavillion" indoor waterpark: 1,850-square-foot activity pool, 720-square-foot pool with kiddie slide and 4 floatables, 145-square-foot whirlpool, 100-square-foot whirlpool, 500 LF Figi lazy river, Splash Island, a 1,500-square-foot outdoor pool
Bora Bora Bay outdoor 1,950-square-foot activity pool: Water volleyball, water basketball and water walk, Wiggler's Cove, a 950-square-foot outdoor children's pool
Lava Lagoon 2,000-square-foot pool: Waterfalls, 35 LF kiddie waterslide, Cave, 2 whirlpools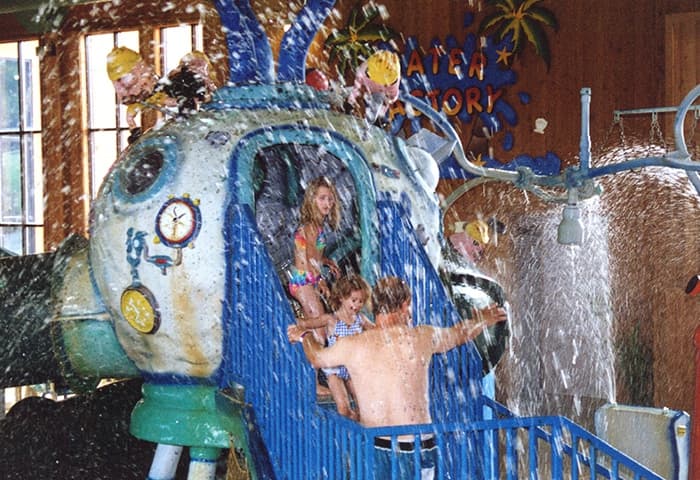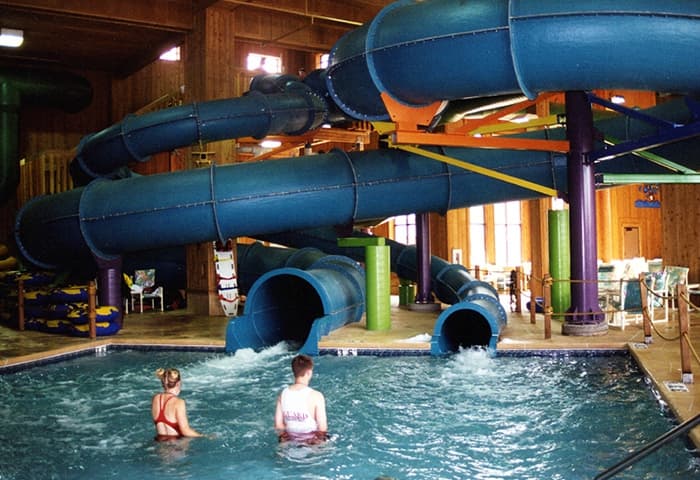 You may also be interested in learning about these innovative projects
Are you looking for an aquatic expert? We can help.
Get in touch