University of Virginia Recreation Facility
Project Type:
Competition, Education and Training, Swimming Pools, Competition & Hydrotherapy
Location:
Charlottesville, Virginia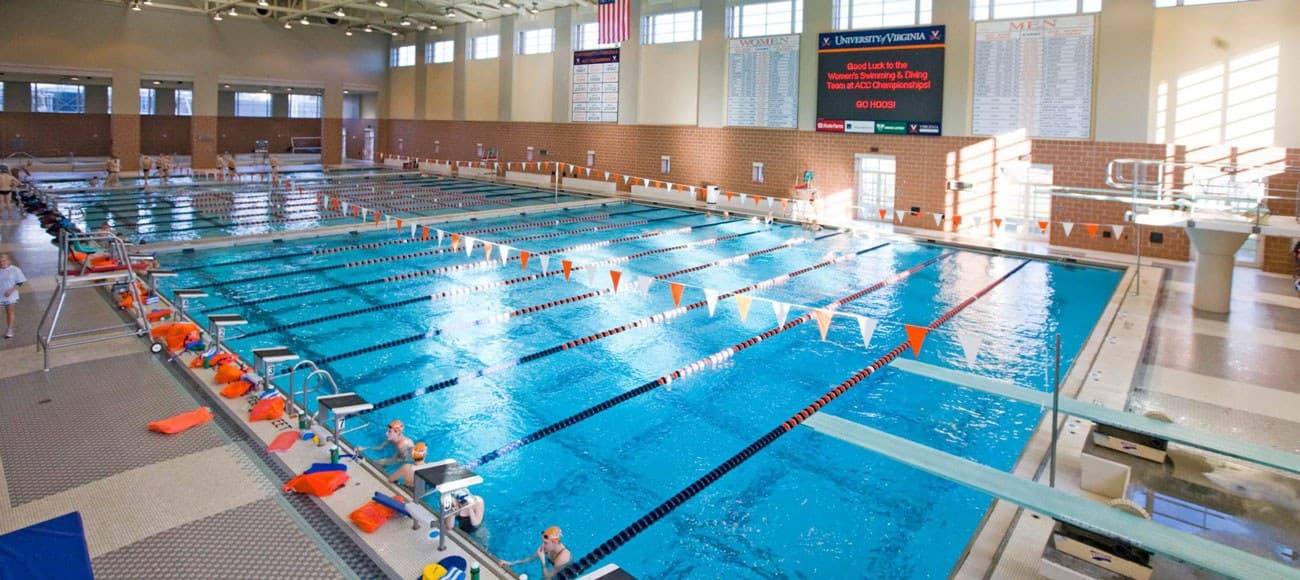 The University of Virginia Recreation Center faced the closure of their natatorium when their forty-year-old filtration and disinfection systems started to fail. Despite routine maintenance, the lack of available parts and high energy consumption made this aging system no longer financially viable to maintain.
Water Technology, Inc. worked with the design team to do a comprehensive evaluation of the existing systems and determine the most efficient way to replace and improve the filtration and sanitation systems while minimizing downtime of the natatorium. WTI analyzed detailed laser scans of the pump room to ensure the new systems fit into the existing space removing the need for a costly expansion.
WTI replaced the University of Virginia's aging sand filtration with regenerative media filters. Four decades of technological improvements mean regenerative media filters use 50% less energy, 90% less water, removes particles 20 times smaller, and operating costs reduced by 62%.
The installation of a modern UV Disinfection system has drastically improved the air quality of the natatorium reducing the "chlorine" smell of the facility.
Through careful planning, collaboration, and working within the existing space the repairs caused minimal disruption to student access and programming.
Project Highlights
New UV Sanitation System, New Regenerative Media Filtration System, Minor Updates to Signage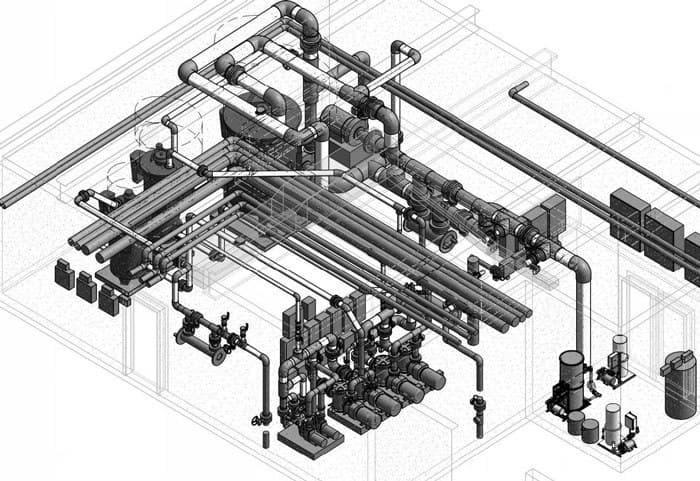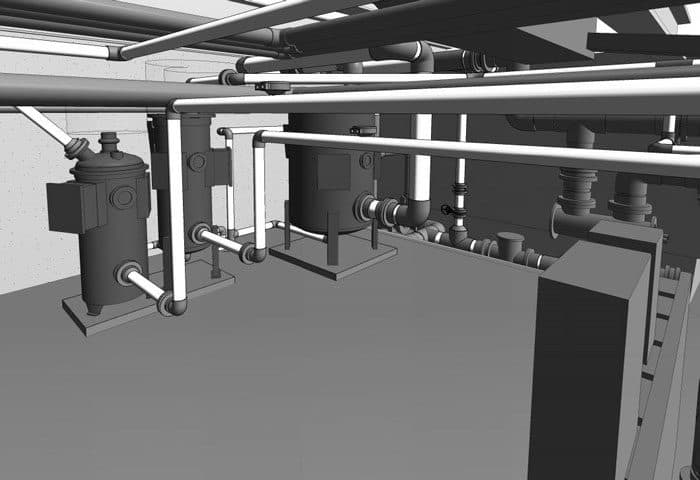 You may also be interested in learning about these innovative projects
Are you looking for an aquatic expert? We can help.
Get in touch