Aldergrove Credit Union Community Centre
Location:
Langley, British Columbia, Canada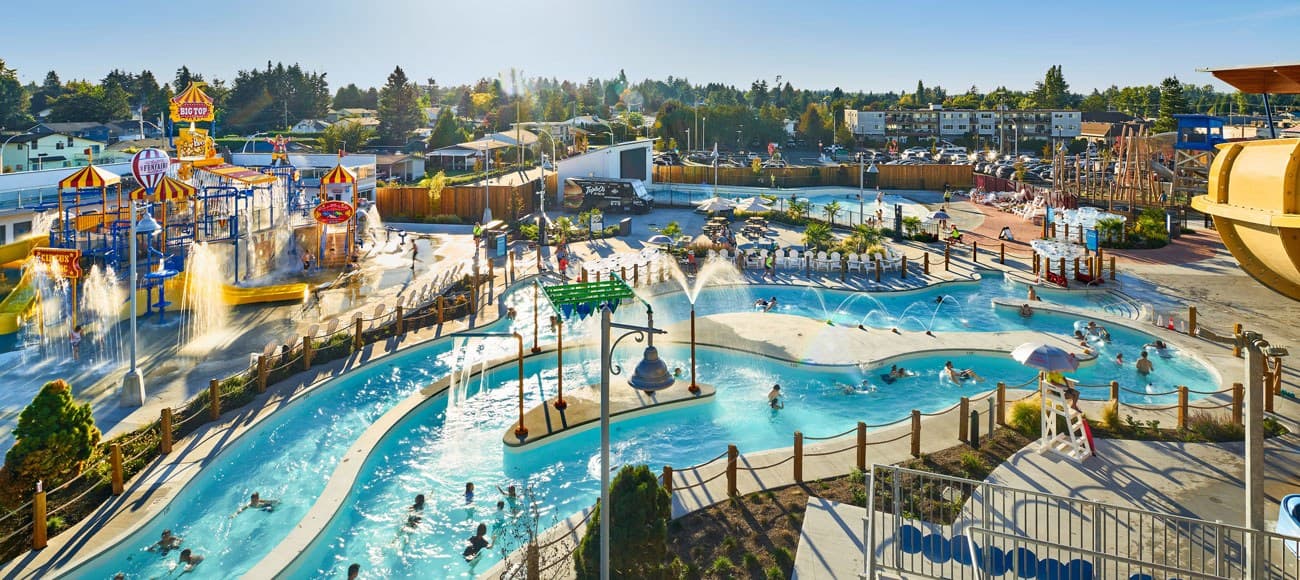 Water Technology, Inc. (WTI) worked directly for HDR | CEI in this unique Design-Build delivery of a $30M+ recreation centre for the Township of Langley. The new Aldergrove Credit Union Community Centre (ACUCC) replaces the aged Aldergrove Community Arena and the existing Aldergrove Outdoor Pool.
This one-of-a-kind facility boasts a twelve-month operating season with something for everyone. In the winter, the 25-metre lanes, lifestyle pool and hot tub will all remain open under a large wood canopy which offers the only year-round outdoor swimming experience in the Greater Vancouver area. This facility truly offers amenities for users of all ages and interests. Breaker Bay Wave pool offers a zero-depth entry experience and a movie screen for special programming and events at ACUCC. The Circus theme is carried throughout the park, both in the Big Top Circus Play Structure and the "Roller Soakers" Slide Tower and Slides. Canyon Creek Lazy River provides endless floating and swimming opportunities with the current in the river or in the river rapids while floating under spray features. The Pacific Lagoon is a fully-accessible pool specifically designed for all abilities with it's gradual ramp, warm and shallow water, underwater bench seating and small slide. The competition pool also boasts 1-metre and 3-metre diving along with a rope swing for the adventurous swimmers.
WTI was proud to be part of the innovative Design-Build team for the ACUCC. Langley's investment in aquatic recreation is absolutely unparalleled and their new amenities will serve patrons for years to come.
Project Highlights
25M, 6 Lane Competition Pool: (1) 1M Diving Board (1) 3M Springboard, 175 SM Social Pool, 601 SM Lazy River: Sprays Dumping Features 405 SM Wave Pool 624 SM Splash Pad: Play Structure 4 Slides Dumping Bucket Rain Grove Interactive Features33 SM Whirlpool Slides: (2) Tube Slides with Runouts (1) Body Slide with Runout
Awards
2020 Aquatics International: Dream Designs
2020 Facility Excellence Award British Columbia Recreation and Parks Association
2019 Athletic Business Awards: Facility of Merit
2019 Athletic Business Awards: Architectural Showcase
2019 Athletic Business Awards: Aquatic Design Portfolio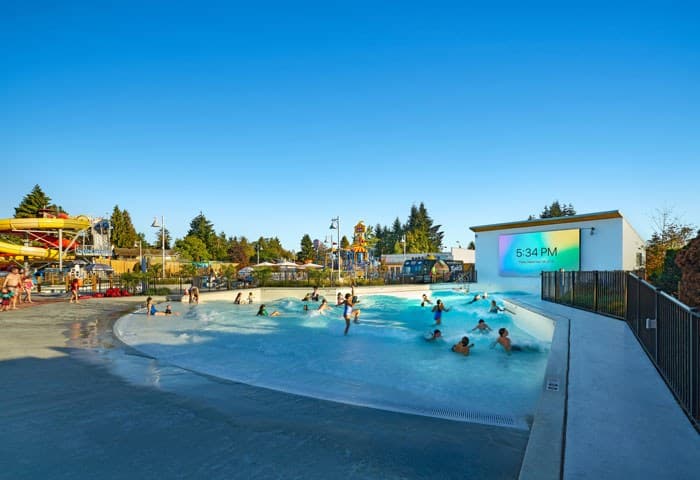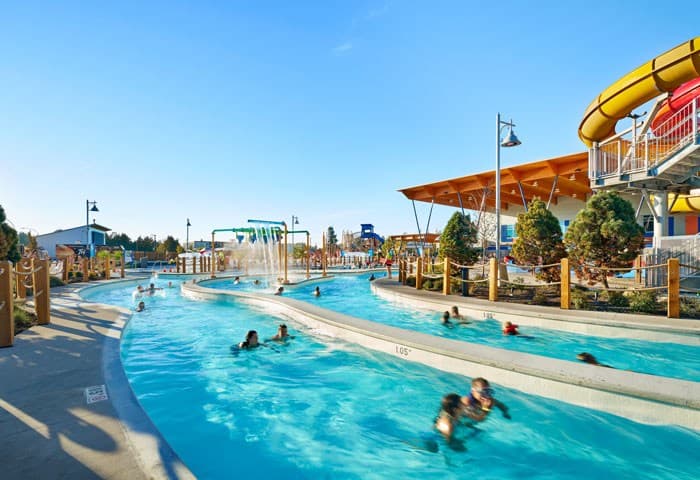 You may also be interested in learning about these innovative projects
Are you looking for an aquatic expert? We can help.
Get in touch