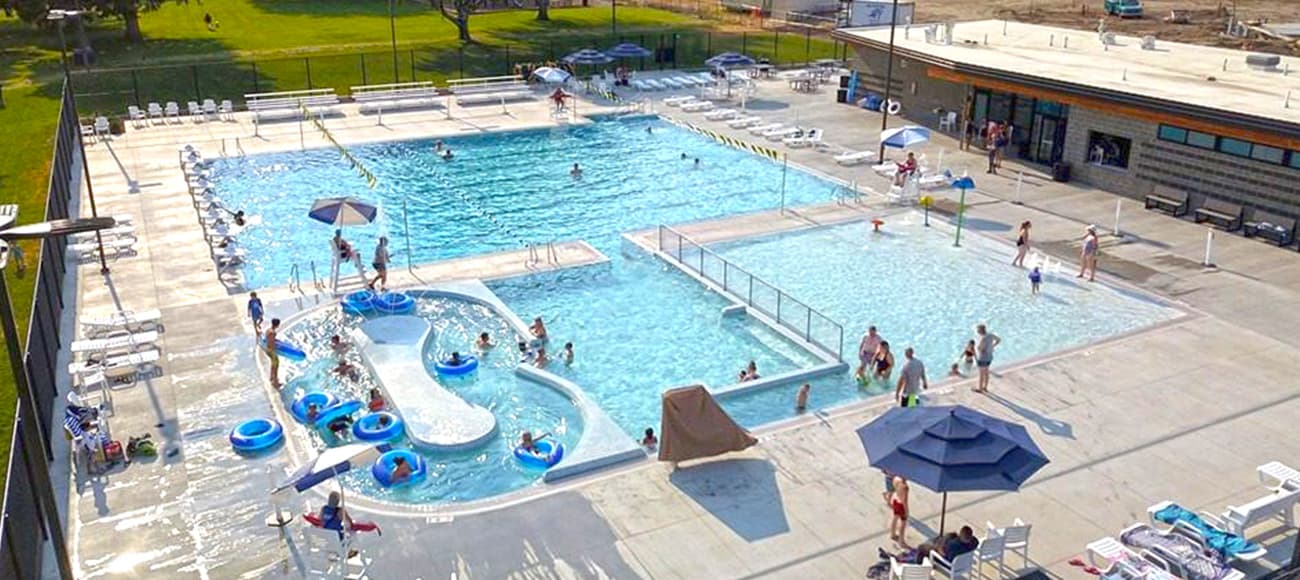 The Selah Aquatic Center was made possible through the support of voters in the area who approved a $6.2 Million bond to replace the existing 70-year-old pool with a more robust aquatic complex. Alongside the project team, Water Technology, Inc. (WTI) worked with city planners to reduce costs of the initially envisioned three-pool complex to a simpler single-pool design that reduced construction costs while maintaining play value and space for programming options.
Though there is only one body of water at the Selah Aquatic Center, it packs a lot of action with amenities and features for everyone. Families with toddlers will appreciate the zero-depth entry tot section of 6,978 leisure pool complete with geysers and floral themed spray features. One of the most multi-generational amenities is the current channel, across from the tot area, with spray features and space for a float or some resistance walking. Near the current channel is a flat 4' deep exercise space designed for water aerobics and active adult programming. Adjoining the exercise space is the 8-lane lap area, for lap swimmers and the Selah Dolphins Swim Team, which plans to host their practices and swim meets here.
The new Selah Aquatic Center will serve as a community activity hub for years to come as family members of all ages benefit from a healthier lifestyle from community aquatics.
Project Highlights
6,978 SF Leisure Pool
8 Lap Lanes
Flat 4' Deep Area for Water Exercise
Current Channel
Zero Depth Entry
Sprays and Geysers
Basketball Hoop
Underwater Seating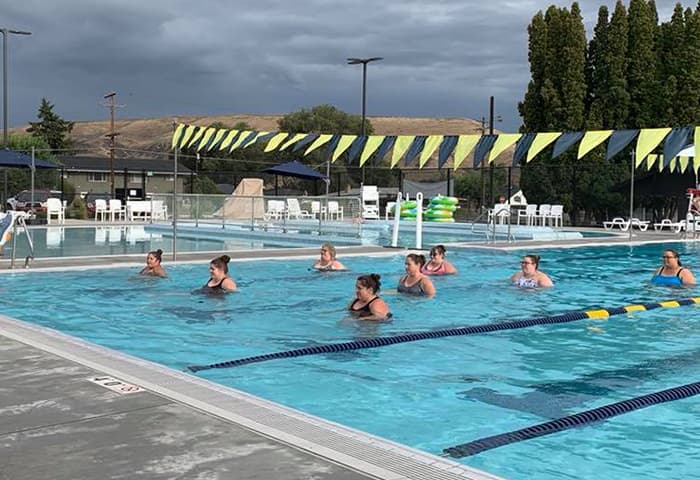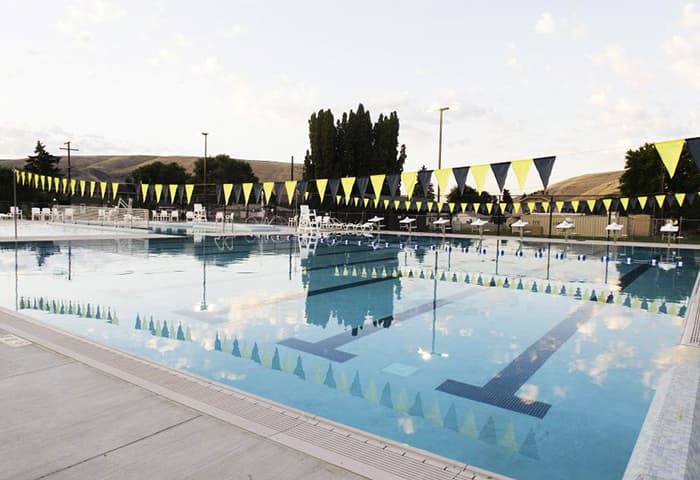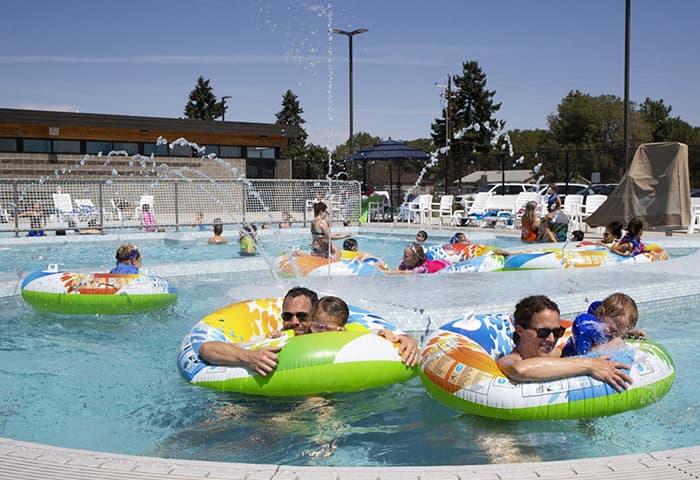 You may also be interested in learning about these innovative projects
Are you looking for an aquatic expert? We can help.
Get in touch