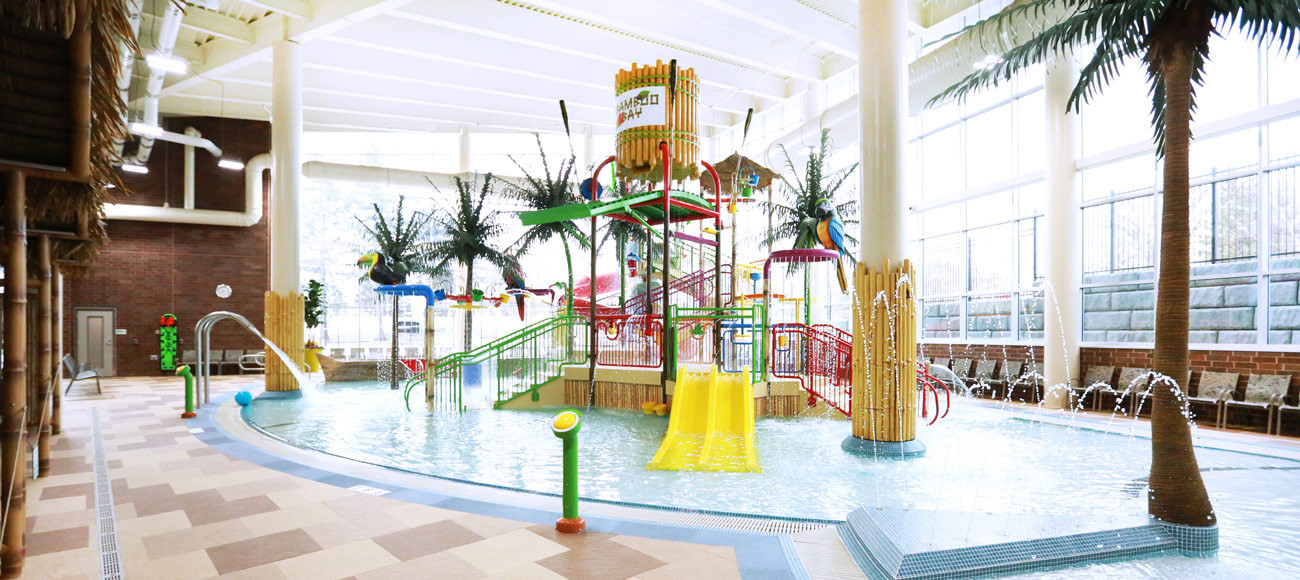 When the City of Shoreview's community center needed a style & substance upgrade, they turned to a local design team and Water Technology, Inc. for the job. Transforming a nondescript community center into the stylish and family-focused "Bamboo Bay" was no small task. It took a collaboration between four companies, community leaders, and input from local children to make Bamboo Bay the community destination it has become.
Bamboo Bay is themed to look like a tropical island complete with palm trees, oversized parrots, turtles, and bamboo railings. The zero-depth pool WTI designed replicates the feeling of walking from a sandy beach into the ocean. The "island" of Bamboo Bay is surrounded by tiki huts with thatched roofs that provide spaces for families to relax or store their belongings while they enjoy the water. Younger users will enjoy the tot-sized play structure, with bubbling geysers, sprinklers, and sprayers, while older users will enjoy the twin racing slides and a dumping bucket. Bamboo Bay offers families a year-round retreat to escape the Minnesota winters and enjoy this temperature-controlled tropical oasis.
The most important feature of Shoreview's Bamboo Bay is completely invisible: safety. The stylish sand-colored mosaic pattern flooring is slip-resistant, impact-absorbing, and antimicrobial. Life Floor designed this floor with children in mind, the slip-resistant flooring means fewer tumbles, and the impact-absorbing rubber means that most falls won't break the skin. The improvements have been appreciated by both the community and critics alike. Bamboo Bay won the Gold International Aquatic Safety Award as well as the "Best Waterpark" of the Twin Cities in 2019.

All photographs provided by Life Floor
Project Highlights
2,927 SF Zero-Depth Entry Pool, Geysers & Deck Sprays, Slip Resistant Life Floor, Tropical Island Themeing, Dump Bucket
Awards
Gold International Aquatic Safety Award
Best Waterpark Twin Cities
2021 Athletic Business - Aquatic Design Portfolio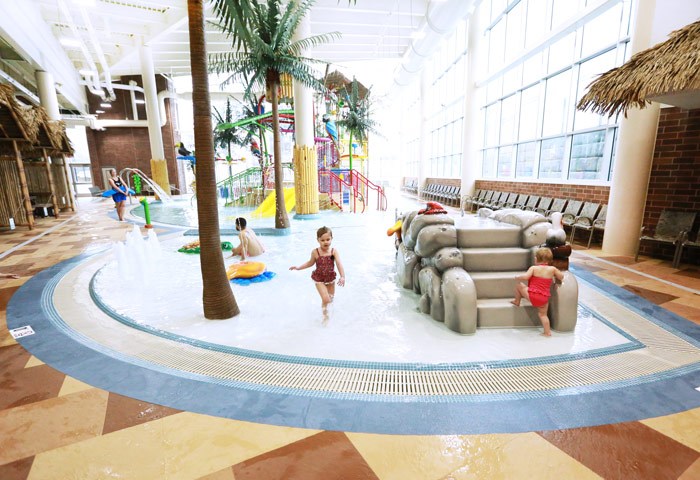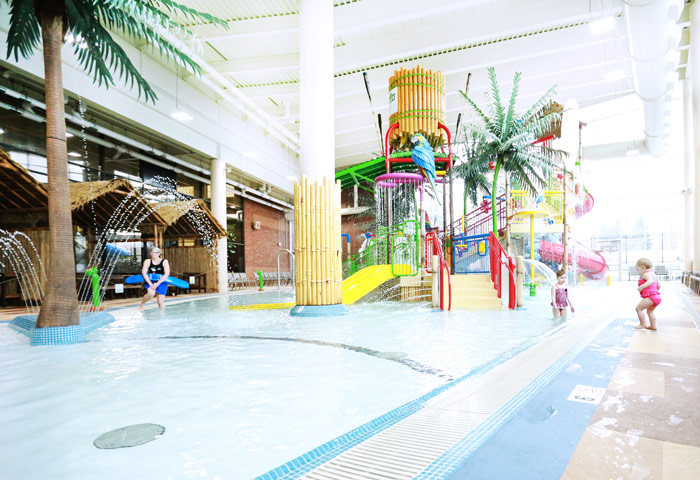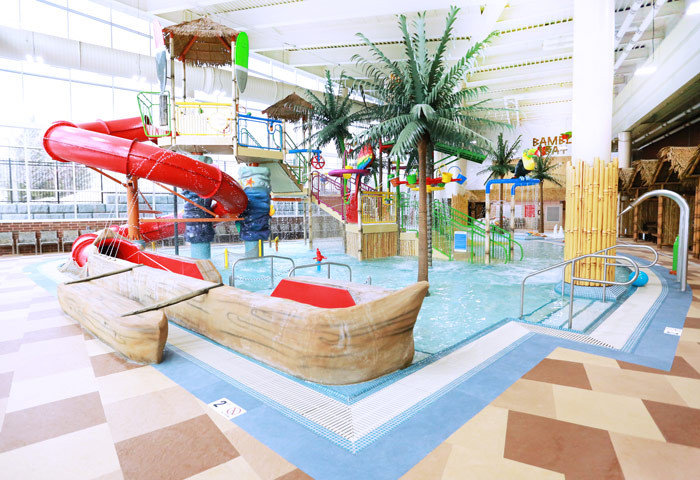 You may also be interested in learning about these innovative projects
Are you looking for an aquatic expert? We can help.
Get in touch