Canfor leisure pool
Location:
Prince George, British Colombia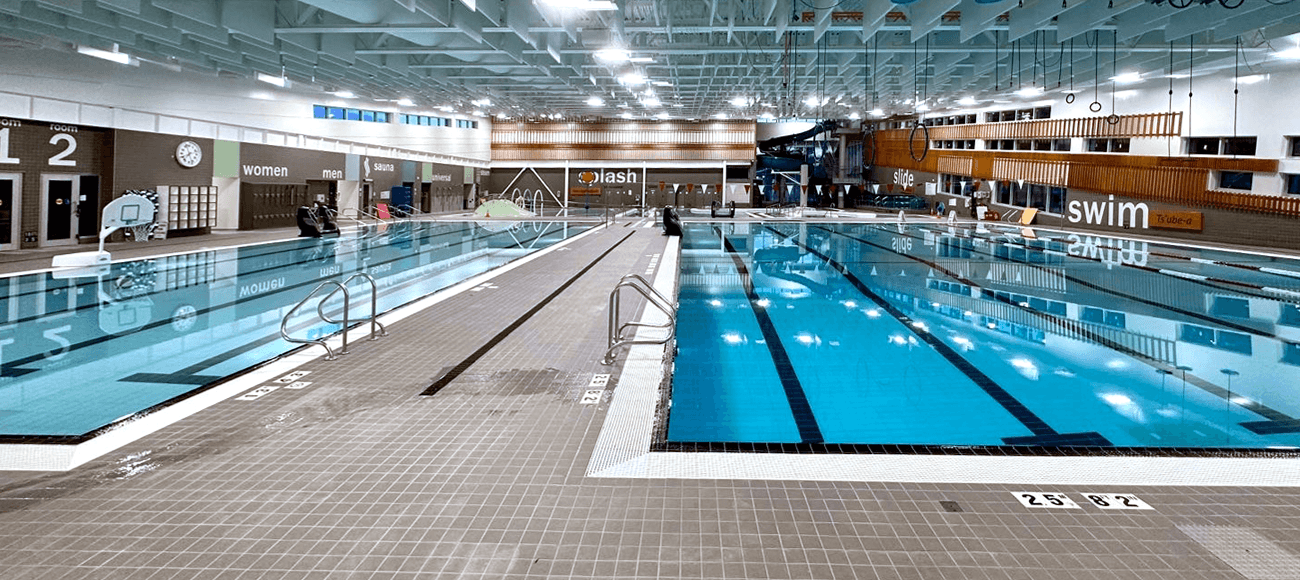 With the Four Seasons Leisure Pool nearing the end of its service life, the City of Prince George developed the new $39.13M Canfor Leisure Pool on an adjacent available parcel. Inside the unique "tilted box" building design is a comprehensive set of aquatic amenities. Four pools, each with barrier free accessibility that offer program opportunities for everyone. A six lane, 25-metre lap pool provides competition swimming space, as well as incorporates a ceiling suspended and retractable obstacle course to challenge even the most agile ninja! A four lane, 25-metre warm water teaching pool offers instructional space and ideal learn-to-swim opportunities. The leisure pool with beach entry, interactive spray features, and a lazy river offers engaging play and relaxation. The whirlpool with ramp entry is the ultimate hot water immersion experience for soothing soak and socialization. Finally, in the highest corner of the sloped roof space is the closed flume waterslide where riders glide to a stop with a big splash in the runout termination.
A large portion of the project took place during the pandemic and faced several budgetary and timeline challenges but continued to remain in scope. The aquatic center opened November 2022 and will feature indigenous art displays by a local artist and the first NinjaCross obstacle course in Canada!
Project Highlights
4,633 SF 6-Lane, 25-Metre Lifestyle Pool 4-Lane, 25-Metre Instructional Pool
River Channel, Underwater Bench Seating, Deck Sprays
173 SF Whirlpool
NinjaCross Obstacle Course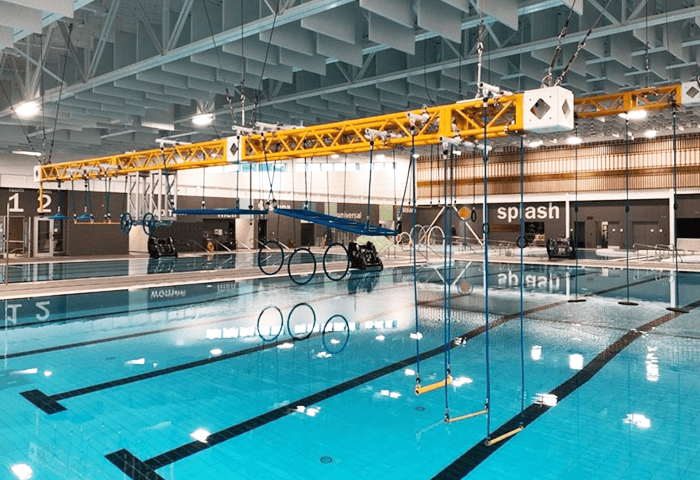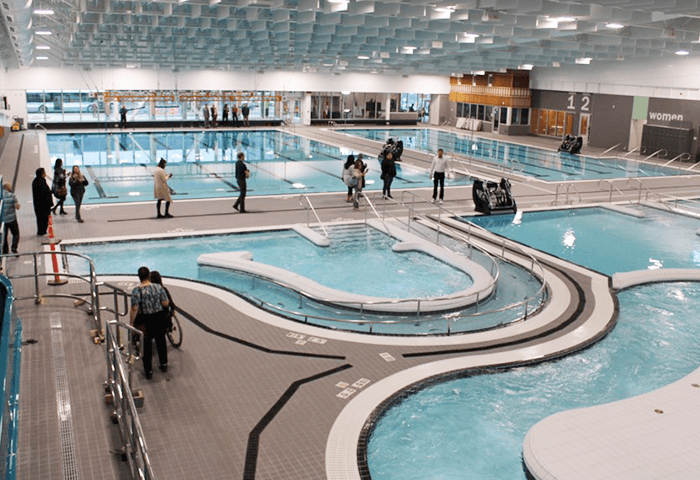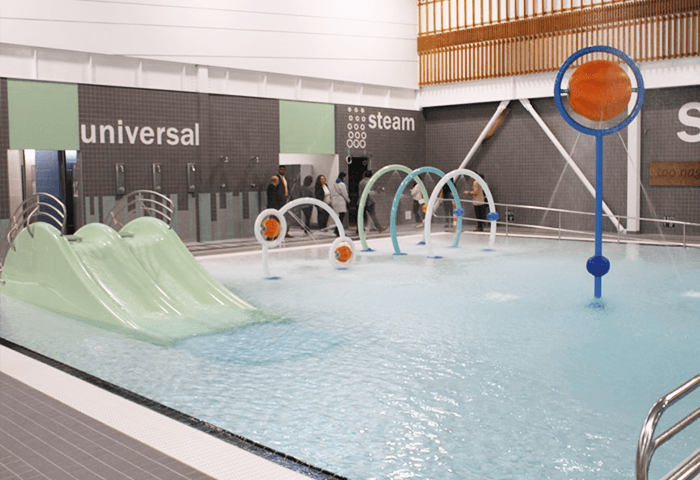 You may also be interested in learning about these innovative projects
Are you looking for an aquatic expert? We can help.
Get in touch