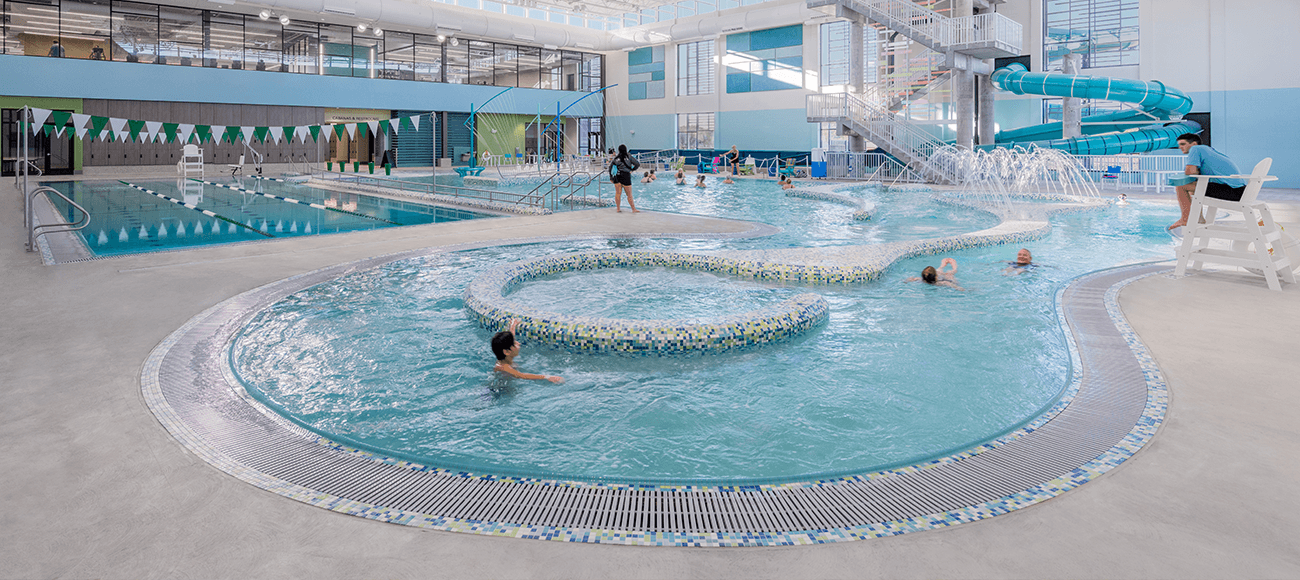 A quality-of-life initiative began in the City of Lewisville when a $135 Million bond package, voted on by community members, was approved that would support the design and construction of a brand new mutli-generational recreation center.
The 87,000 SF recreation center serves as a centralized gathering point in the heart of Memorial Park. It has been strategically designed to be provide programs and space for users of all ages and abilities in Lewisville. Recreational amenities include a gymnasium, indoor walking track and playground, fitness areas and studios, and a natatorium. Water Technology, Inc. (WTI) provided aquatic planning, design, and engineering for the natatorium, one of the first installations of the City's Vision Plan for 2025.
The design team was committed to creating a space that would reflect components of the community of Lewisville for patrons at the recreation center. The aquatic features are all focused and themed on the idea of water play and lake life. The lakeside theme continues throughout the building with spray features in the shape of a boat and sail, tile work that showcases fish leisurely swimming in the zero-depth entry, deck area that is designed to look like a dock with planks in various colors, and inherent color selection in shades of blue, teal and aqua. The natatorium features a waterslide complex, a lap pool with three 25-yard lanes, a zero-depth entry leisure pool with a current channel, interactive water features, deck sprays, geysers and underwater bench seating. The large indoor and outdoor run-out body slides also feature translucent banding that will create unique and colorful experiences for every rider.
The project remained largely on schedule with minor delays due to COVID-19 pandemic. The recreation center was set to open May of 2020 and officially opened October 2020.
Project Highlights
4,854 SF Leisure Pool with Zero-Depth Entry, Current Channel, Underwater Bench Seating, Interactive Water Features, Deck Sprays, Geysers
1,866 SF 3-Lane, 25-Yard Lap Pool
(2) Run-Out Slides
Awards
2021 Athletic Business: Aquatic Design Portfolio
2021 Athletic Business: Architectural Showcase
2022 Aquatics International Dream Designs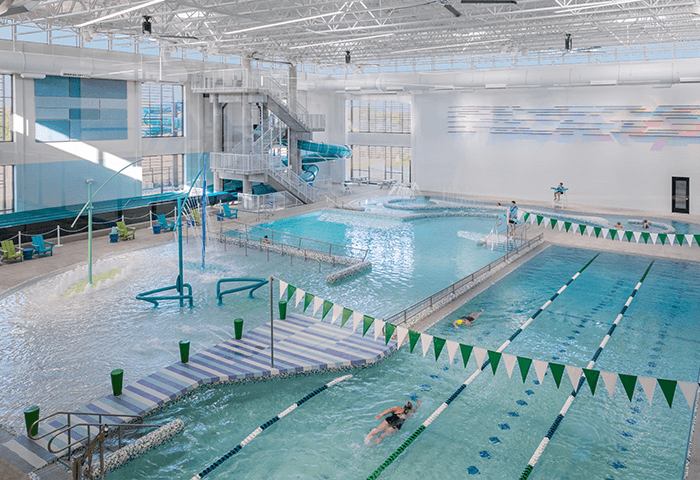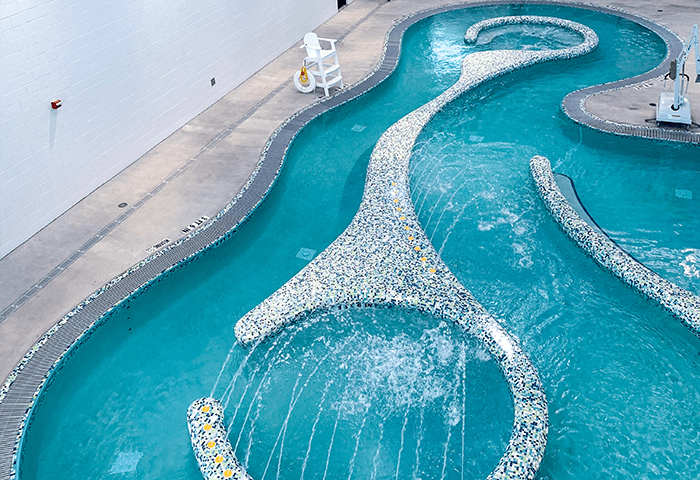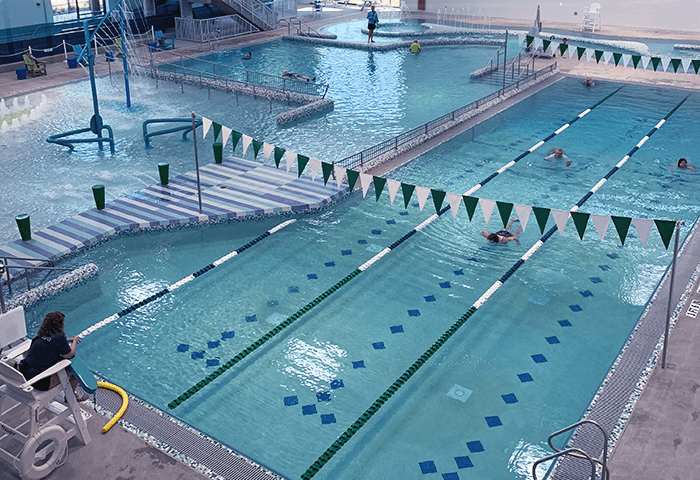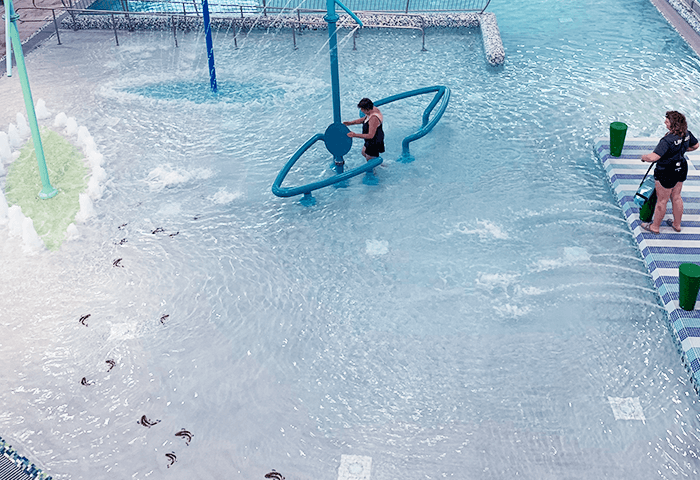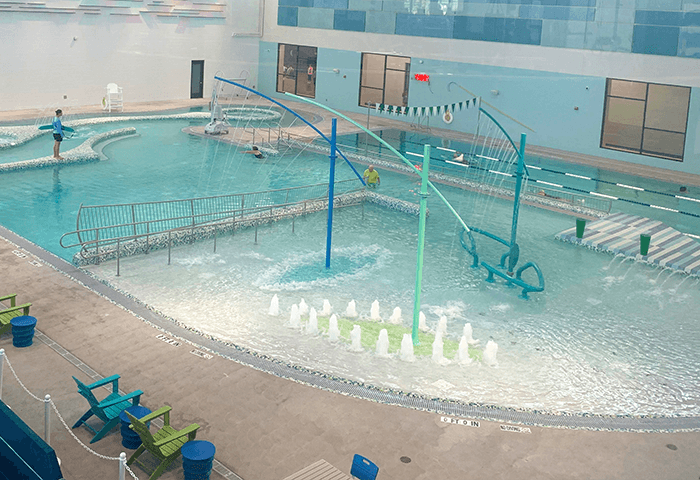 You may also be interested in learning about these innovative projects
Are you looking for an aquatic expert? We can help.
Get in touch