Westport Weston Family YMCA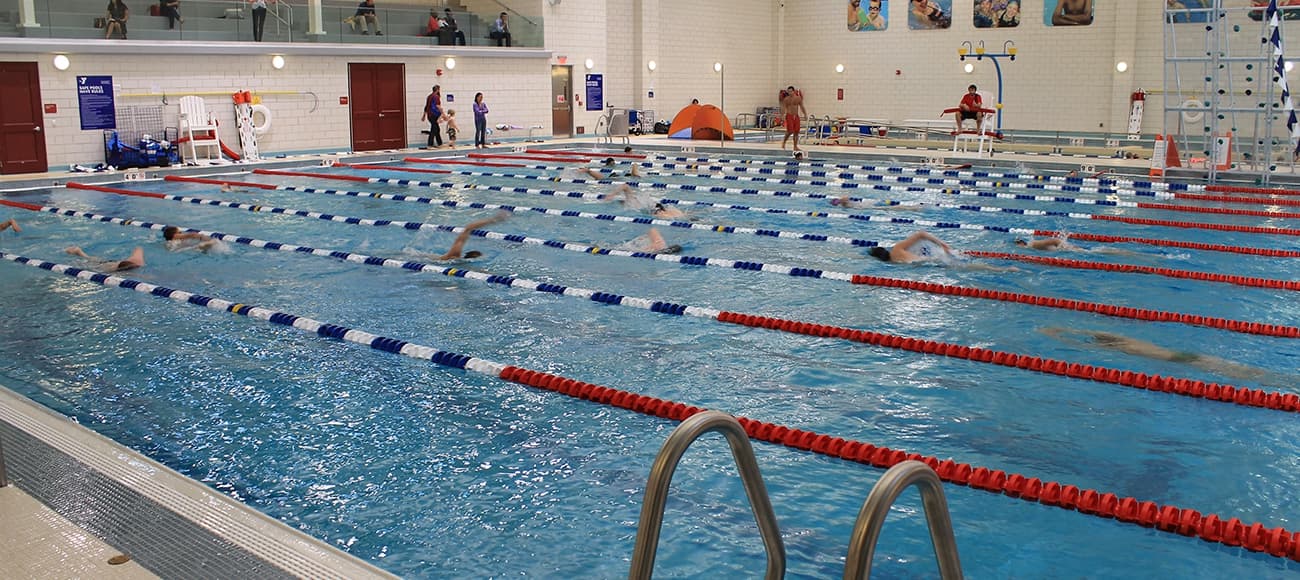 In the fall of 2014, the Westport Weston Family YMCA opened its doors to more than 5,000 members. This family YMCA, which has served the local community for more than 30 years, moved from its downtown location to the 32-acre Mahackeno Outdoor Center, nestled along the Saugatuck River in Westport, Connecticut. The $38.5 million building provides its members greater opportunities to enrich their lives through healthy living and youth development. In addition, the new YMCA allows for growth in membership and its program offerings.
WTI was hired in 2011 to provide programming review, design and engineering for the new, state-of-the-art Strittmatter Aquatic Center. The aquatic center, home to the 200-member YMCA Water Rat youth swim team and a nationally competitive master's team, features a new, 10-lane, 25-yard competition pool. Adjacent to the competitive pool is a 1,423-square-foot leisure pool, designed to accommodate recreational swimming, fitness classes and therapeutic exercise.
Both pools offer a variety of amenities for all swimmers of varying levels of abilities and interests. Chief among these activities is the three-by-three-panel climbing wall located at the deep end of the competition pool. The climbing wall is the first of its kind in Connecticut and is designed to appeal to the adventurous teen and adult swimmer. The leisure pool features a gradual slope entry with an interactive water play table, a tot slide, tipping bells for younger swimmers and two basketball hoops.
Behind-the-scenes regenerative media filtration and ultraviolet systems benefit the facility's use of water and electricity while reducing the need for chemicals and eliminating chloramines in the air.
In an August 2014 interview with the Minuteman News Center, YMCA Director of Property and Facility Pat Costanzo described the "health and safety cost and comfort" achieved from the technology as a "quantum leap."
Project Highlights
10-lane, 25-yard competition pool with climbing wall
1,423-square-foot leisure pool: Zero depth entry, Tot slide, Tipping bells, Interactive cascades water table feature, Handicap ramp entry, 2 20-yard wellness lap lanes, Underwater bench seating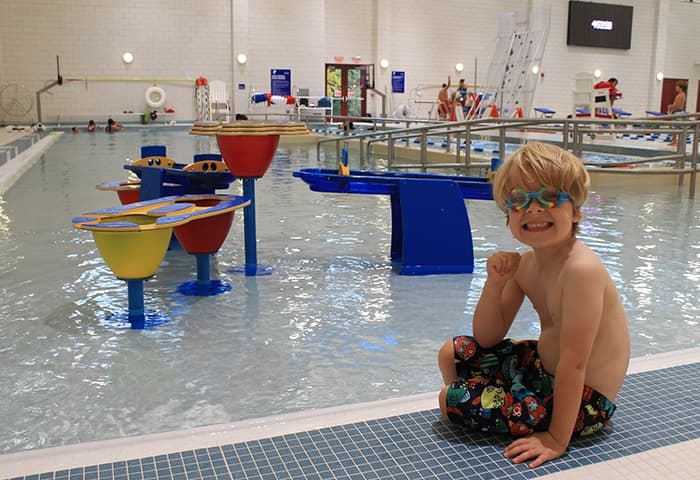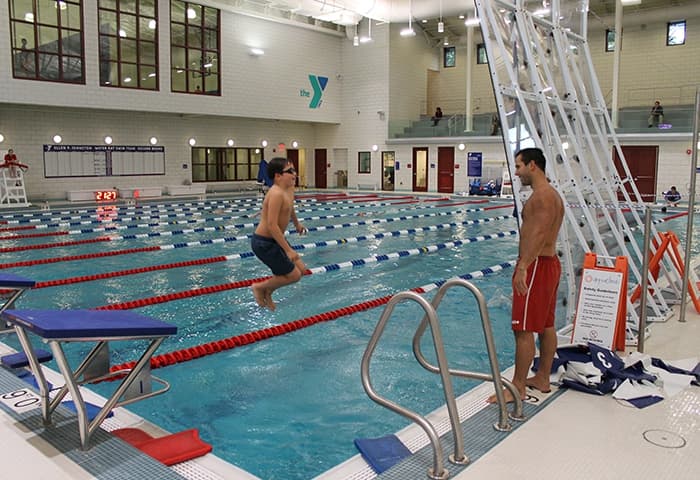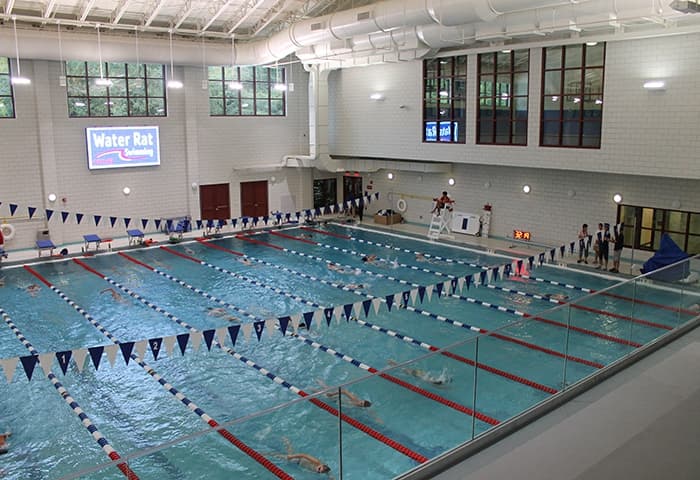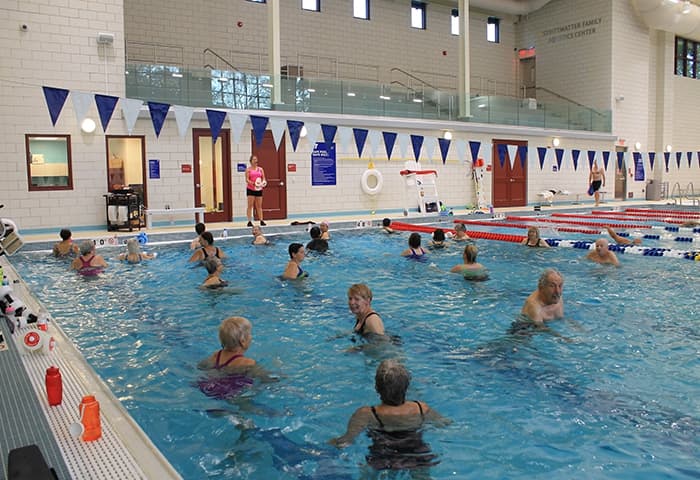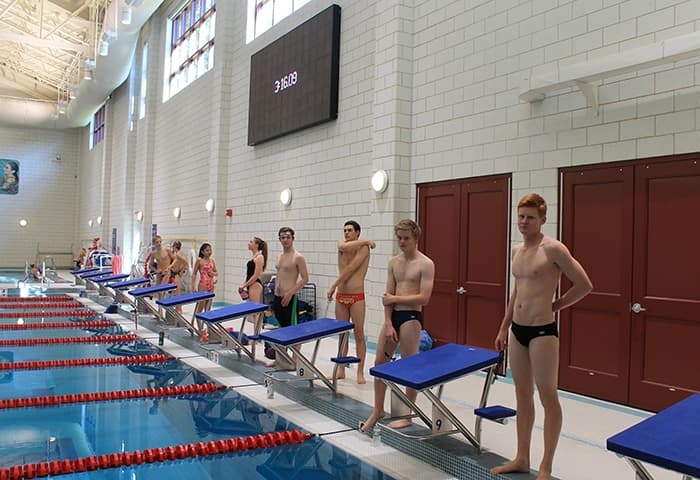 You may also be interested in learning about these innovative projects
Are you looking for an aquatic expert? We can help.
Get in touch