Fort Mill YMCA At The Complex
Location:
Fort Mill, South Carolina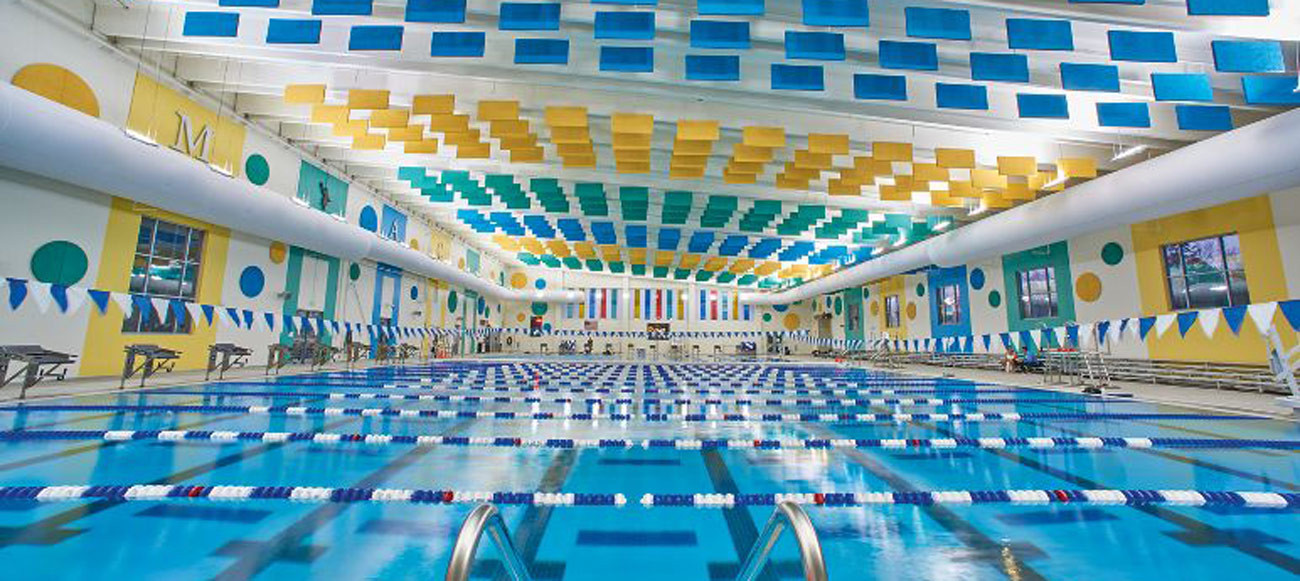 The abrupt closure of Fort Mills only natatorium put the high school swim team in a bind. After voters passed a bond initiative, the City of Fort Mill, the YMCA, and the Fort Mills School district partnered together in a unique public-private alliance to fund, develop, and maintain a new recreation center. This public-private alliance hired Water Technology, Inc. (WTI) to provide aquatic planning, design and engineering services for the 29,400 SF, $10 Million Fort Mill Aquatic Center.
Designed for athletes, the 50-Meter 12,628 SF competition pool is perfect for lap swimming, swim practice, and hosting large swim meets. The pool's moveable bulkhead allows for numerous pool configurations increasing flexibility in programming, hosting swim meets, and allowing multiple groups to safely use the pool simultaneously. Among the many possible configurations of the pool are the popular 10 lane 50-Meter long course and the 21 lane 25-Yard short course. The pool was outfitted with a new air treatment system that will help remove chloramines, the culprit of the dreaded "pool smell" through source capture directly off the water surface. Finally, the pool is equipped with 21 starting blocks, built-in digital timing boards, ample spectator seating, and an electronic scoreboard.
"This building and the surrounding facilities are a testament to the commitment of these entities (YMCA and Fort Mill School District) in serving our community," said school district superintendent Chuck Epps. "It just goes to show you what can happen when a group of folks gets together for the betterment of the total community."
Project Highlights
12,628 SF Competition Pool, 10-Lane 50-Meter x 21-Lane 25-Yard, Moveable Bulkhead
You may also be interested in learning about these innovative projects
Are you looking for an aquatic expert? We can help.
Get in touch