Central Recreation Center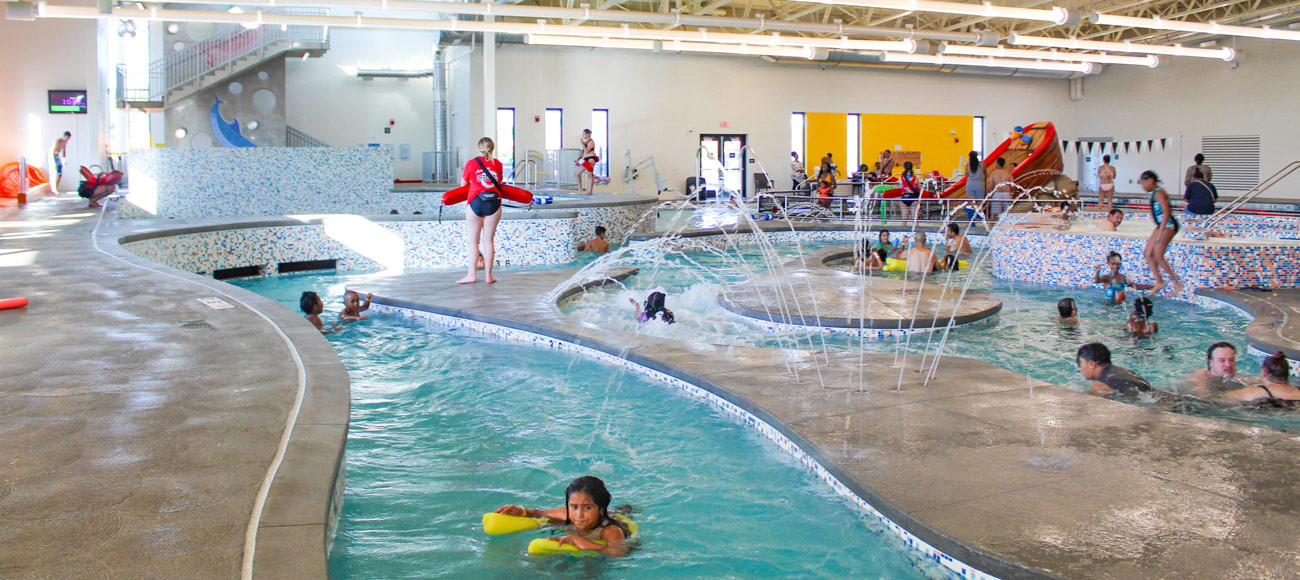 The City of Aurora's Central Recreation Center was designed with the multigenerational community in mind, debuting in May 2019 as the city's first new recreation center in 40 years. Water Technology, Inc. (WTI) provided aquatic design and engineering services based on the aquatic objectives that were identified through community input sessions conducted during the design process. Three public meetings were held that directly impacted the design, allowing community members to give feedback on the design and programming of the facility – resulting in a significant investment in aquatics. The new $34 Million 61,250 SF recreation center is funded entirely from tax revenue from the sale of marijuana.
There is truly something for everyone in the natatorium with amenities beginning at the zero-depth entry leisure pool with interactive features and a "shipwreck" tot slide. Adjacent to the tot area is a current channel with spray features, which curves around the aquatic center and includes various alcoves to relax in. The Central Recreation Center has two truly unique features the first interactive slide and the first indoor wave pool in a Colorado recreation center. The interactive slide features three user-selectable adventure themes (jungle, space, or deep sea), which adjusts all of the visuals and audio effects inside the slide to create a customized experience for the rider. Another first of its kind, the 3.5'-5' indoor wave pool, offers swimmers another opportunity for thrills in the activity pool. The connection between the wave pool and the lazy river creates an additional experience for swimmers as the waves drift off the activity pool and into the river.
In addition to the action-packed leisure area, there is also a 4-lane 2,057 SF lap pool providing an excellent space for lap swimming, aquatic aerobics and learn-to-swim programming. Additionally, the lap pool has underwater bench seating and nearby is a 20-person whirlpool.
The Aurora community and critics agree that the Aurora Central Recreation Center is exceptional. The facility has already won both the Athletic Business Portfolio selection in 2020, and the AGC's Best Building Project $10-40M in 2019.
Project Highlights
4,365 SF Leisure Pool, Variety of Sprays, Tot Slide, Current Channel, Runout Slide, Wave Pool 2,057 SF Lap Pool, 4 lanes Underwater Bench Seating, 193 SF Whirlpool, 34 Jets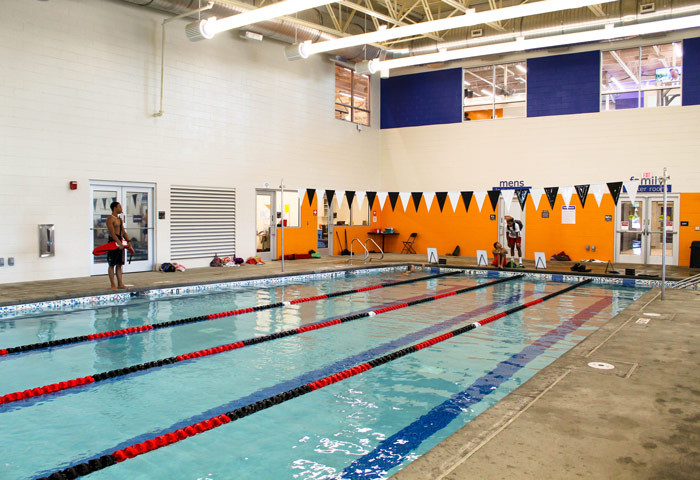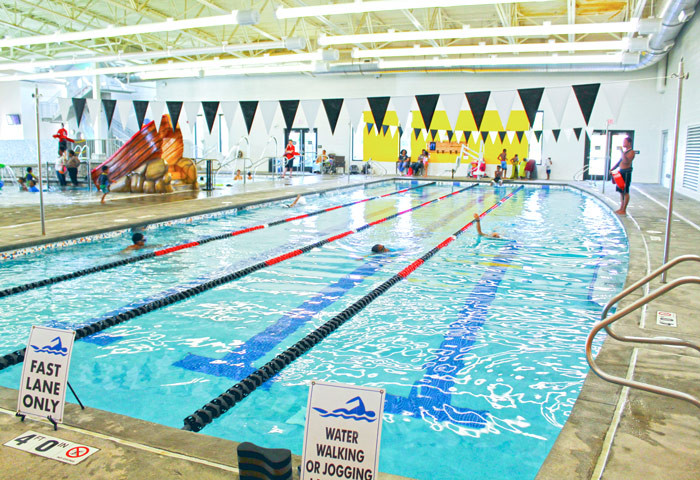 You may also be interested in learning about these innovative projects
Are you looking for an aquatic expert? We can help.
Get in touch