Excelsior Springs Community Center
Location:
Excelsior Springs, Missouri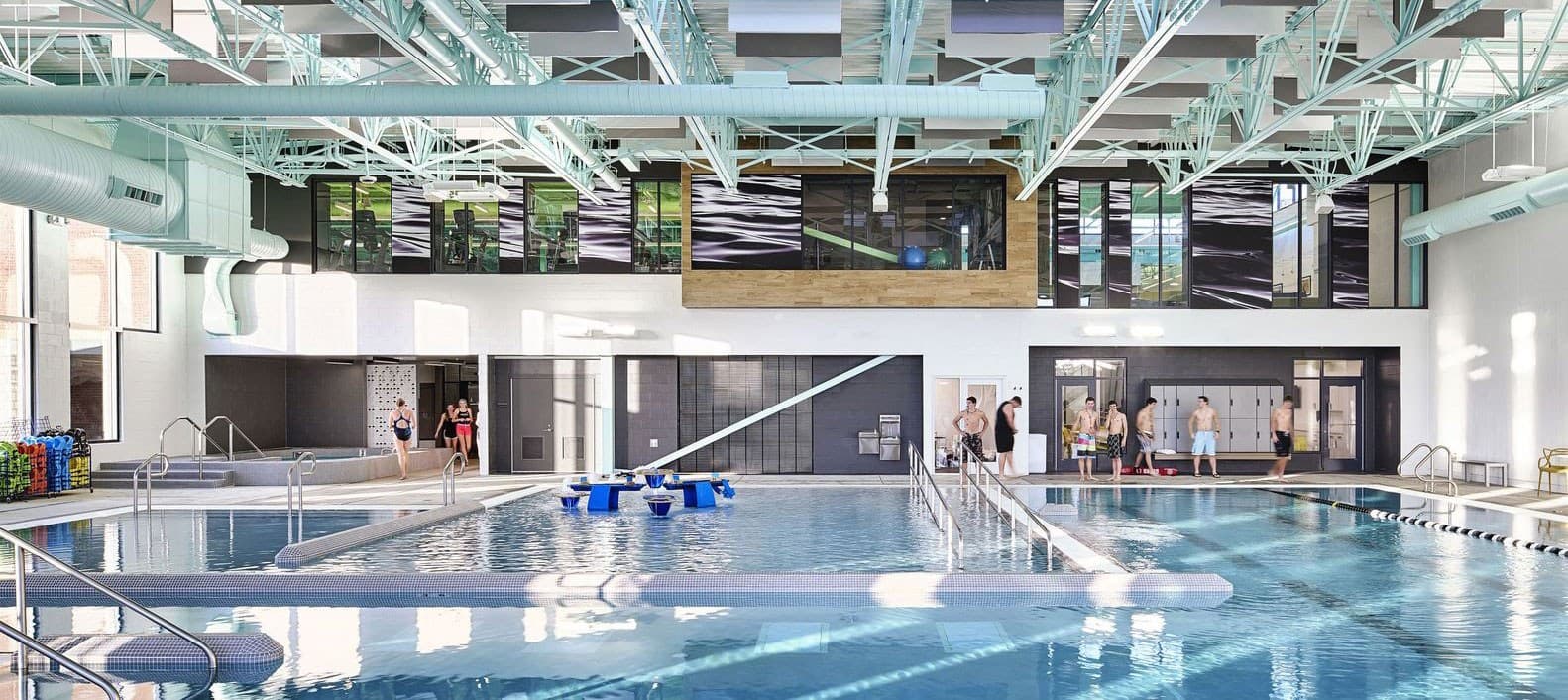 The community of Excelsior Springs had struggled for years to balance a community center design that benefited the entire community while working within funding constraints. Water Technology, Inc. (WTI) worked with the design team using a new, online consensus-building tool which created a virtual space that allowed the entire community to answer targeted questions, increase community engagement and build consensus. After a design was agreed upon the city voted to fund the $14.7 Million community center through a 1% city sales tax. The 50,000 SF Excelsior Springs Community Center has a community events hall and catering kitchen, child watch area, racquetball courts, aerobics/dance studio, gymnasium with elevated walking track, weights and fitness area, party rooms, and indoor aquatics.
WTI provided planning, design, and engineering services for the indoor aquatics with the goal of meeting the needs of the multi-generational community. Families will appreciate the 3,300 SF zero-depth entry leisure pool with geysers and interactive play features with an attached 3-lane lap pool. Children will enjoy the slide tower with runout that winds inside and outside of the community center. The leisure pool is also designed to host an array of programming from water aerobics to learn-to-swim classes. Finally, the leisure pool's bubble bench and the nearby 160 SF whirlpool provide relaxation and relief to those with sore muscles.
Through collaboration with the public, the Excelsior Springs Community Center was exactly what the community wanted, and it met yearly membership goals within the first two weeks of opening. Critics have been equally impressed with the community center and Athletic Business awarded the facility merits in both Architectural Showcase and Aquatic Design Portfolio.
Project Highlights
3,337 SF Leisure Pool, Bubble Bench, Geysers, Interactive Play Features for Tots, Zero-Depth Entry, 3-Lane Lap Pool, Slide Tower with Runout, 160 SF Whirlpool with 15 Jets
Awards
Aquatic Design Portfolio Merit, Architectural Showcase Portfolio Merit in Athletic Business 2018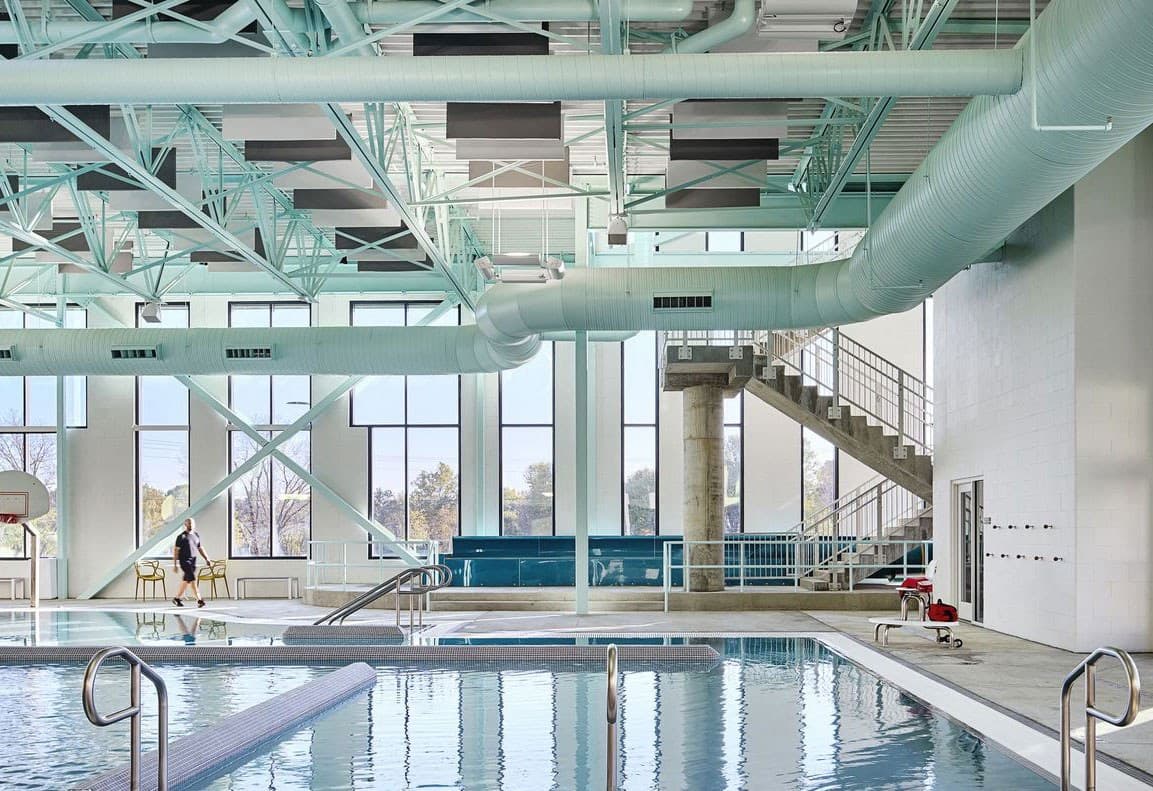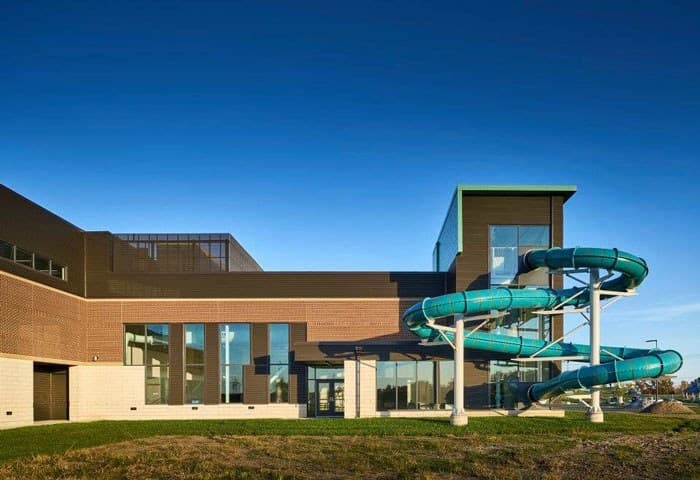 You may also be interested in learning about these innovative projects
Are you looking for an aquatic expert? We can help.
Get in touch