FMC Natatorium at Ty Warner Park
Project Type:
Competition, Education and Training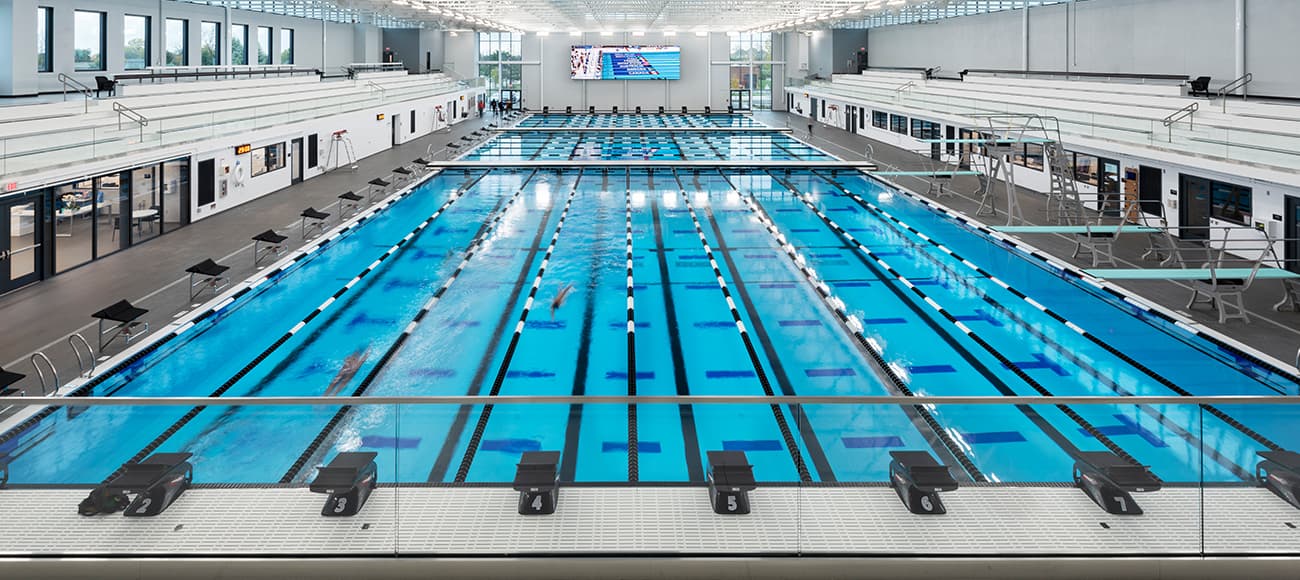 After years of heading to Wisconsin and Indiana for swim meets, Mark & Mary Ann Kaufman recognized the shortage of natatoriums for major swimming events in Illinois and knew that they needed to lead the charge of bringing a natatorium to serve local swimmers and coaches alike. With a family of talented swimmers and strong connections to the Chicagoland swim community, Mark and Mary Ann, founders of the not-for-profit FMC Aquatic Opportunities (with a nod to the Kaufman's daughters; For My Children,) began assembling a qualified team to bring this vision to reality.
This labor of love began with planning stages in 2015, groundbreaking in 2018 and a long-awaited grand opening in 2020. Alongside the local, prime architect, Water Technology, Inc. delivered aquatic planning, design, and engineering services for the state-of-the-art 71,000 square-foot facility, now called FMC Natatorium at Ty Warner Park. The FMC natatorium is capable of hosting national-level events as well as Illinois High School Association's (IHSA) Swimming and Diving events while providing a home to a traveling youth competitive swim team.
With seating for up to 1,200 on three sides, this nine-lane, 50-Meter Olympic-size pool delivers a superior aquatic environment for swimmers and spectators alike. The separate 25-Yard warm-up pool provides a plethora of programming opportunities by enabling competition warm-up and community swim programs to take place simultaneously. The FMC Natatorium is sure to be impactful for the city of Westmont, while also acting as a regional aquatics destination to serve swimmers and their families for decades to come.
Project Highlights
50-Meter, 9-Lane Competition Pool
(3) 1-Meter Springboards
3-Meter Springboard
2 Moveable Bulkheads
25-Yard, 8-Lane Lap Pool
Awards
2021 Athletic Business - Aquatic Design Portfolio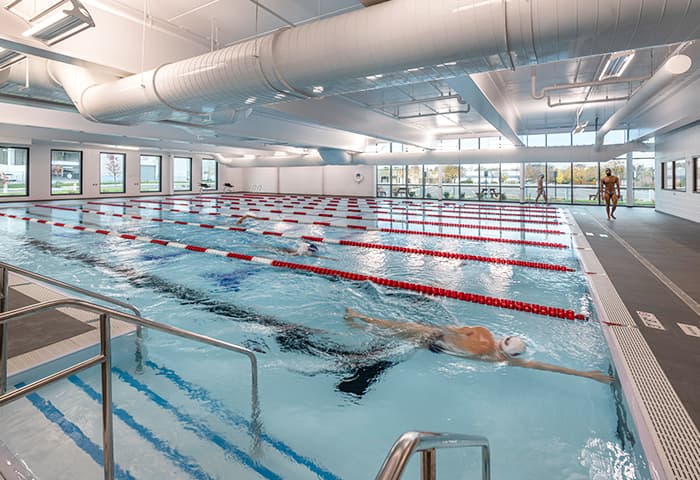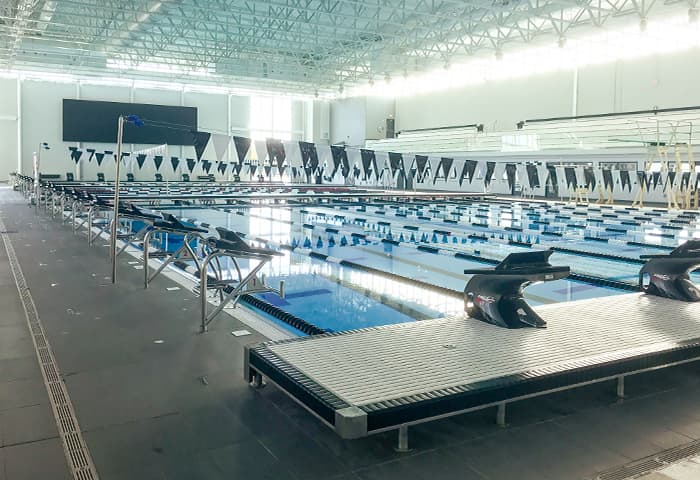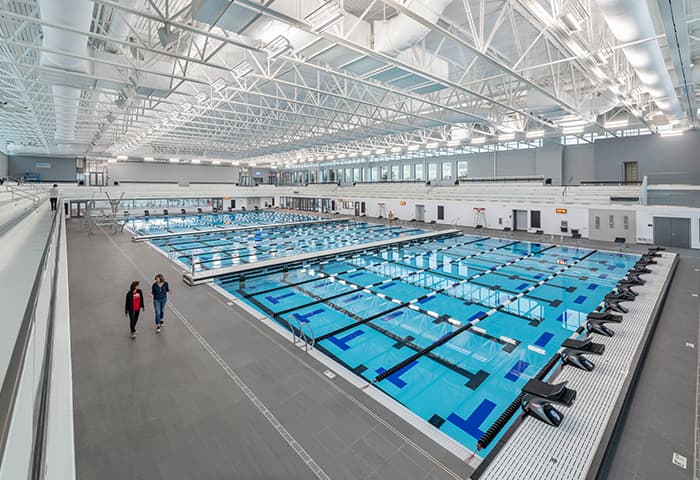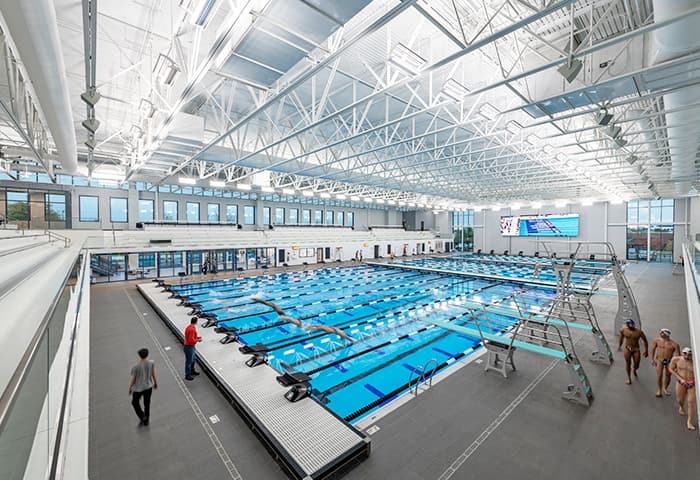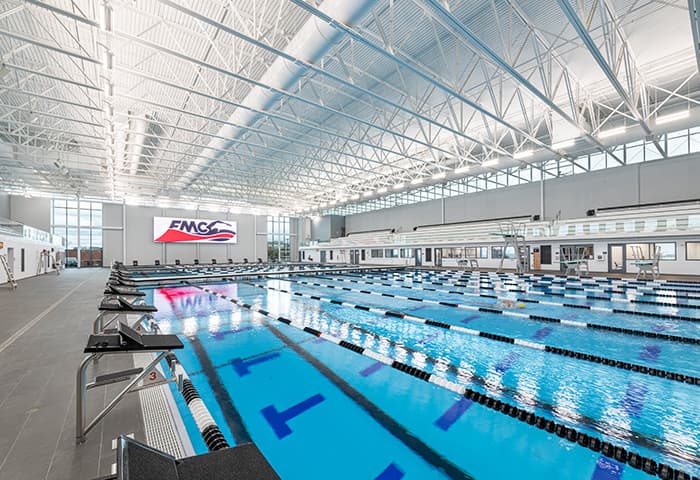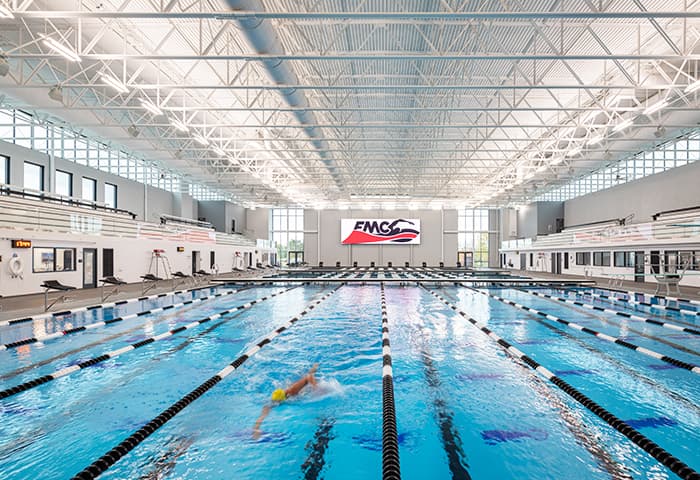 You may also be interested in learning about these innovative projects
Are you looking for an aquatic expert? We can help.
Get in touch