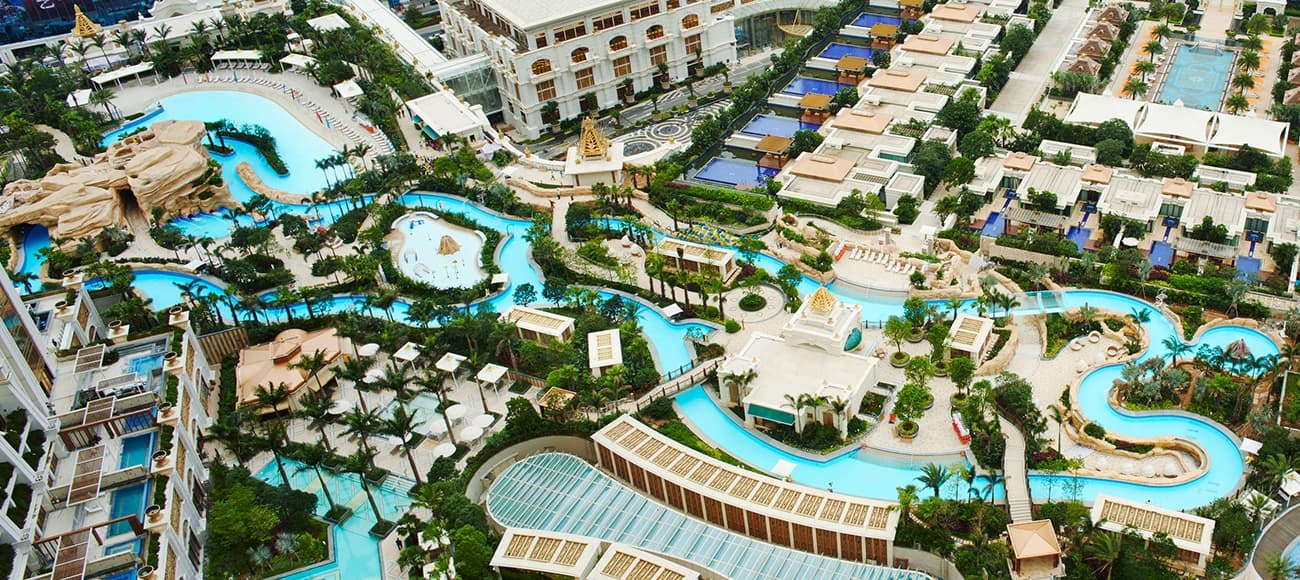 WTI was thrilled to deliver aquatic design and engineering services to the design team and ownership group at Galaxy Macau. Galaxy's incredible aquatic environment offers guests a myriad of interactive and exciting experiences and is best known for some of its water features. The amazing 75,000-square-meter Grand Resort Deck is at the heart of the Galaxy Macau experience and is available to guests staying at all six of the resort's hotels.
Not only is the Grand Resort Deck a beautiful area to behold, it contains some truly unique attractions in terms of layout and design. One of the most popular (and most stunning) attractions for guests is the Skytop Adventure Rapids, the world's longest sky-top river ride, at 575 meters. It features whitewater rapids, geysers and waterfalls.
The Grand Resort Deck is also home to Macau's first and only Skytop Waterslide complex, which is enclosed in a unique mountain cavern and features three nine-meter-high waterslides, one of which is a transparent slide measuring 30 meters long.
Project Highlights
575-meter Skytop Adventure Rapids with leaper sprays
Floor blasts and side blasts
Twist & turn area with waterfalls
River vortex area with geysers
Transparent acrylic bridge
Jungle storm area with tropical plantings and arch sprays
Palm Cove, a beach lagoon and iconic waterfall
Skytop waterslide from volcano mountain
Rapid canyon area with waves and waterfalls
Kids island interactive spray pad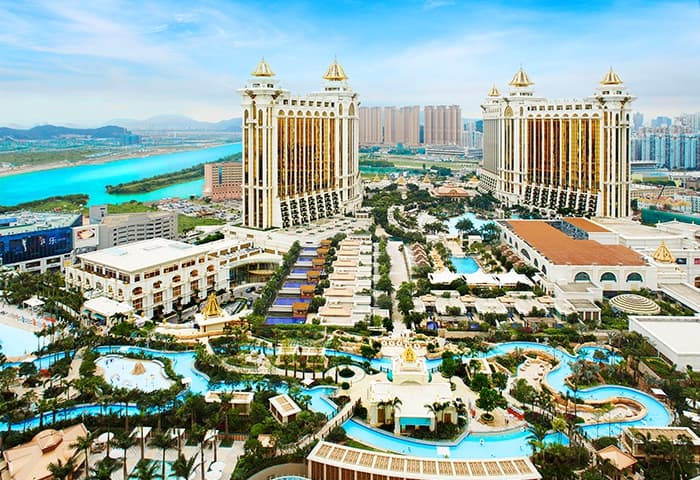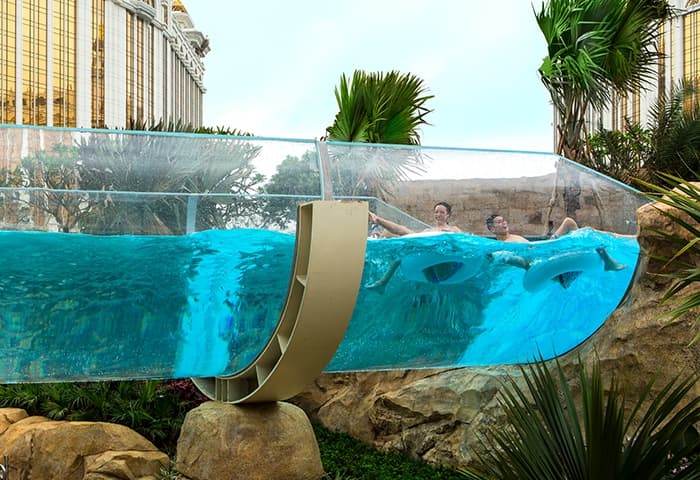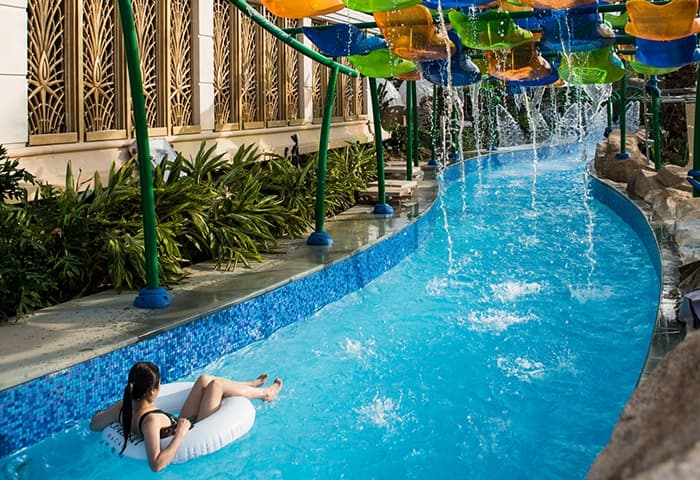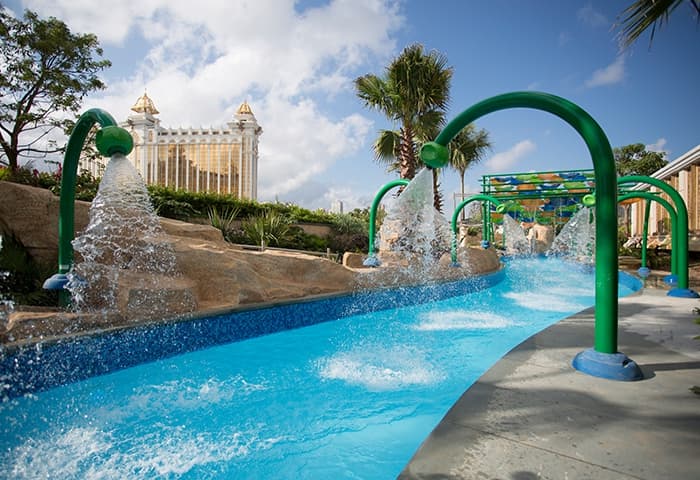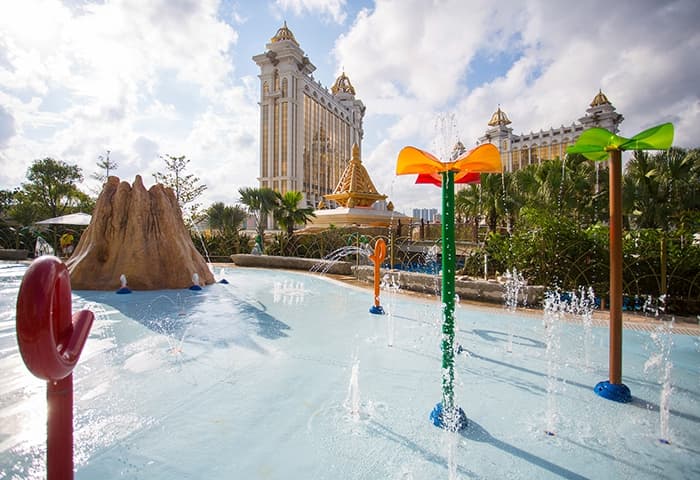 You may also be interested in learning about these innovative projects
Are you looking for an aquatic expert? We can help.
Get in touch