Garland ISD Aquatic Center
Project Type:
Competition, Education and Training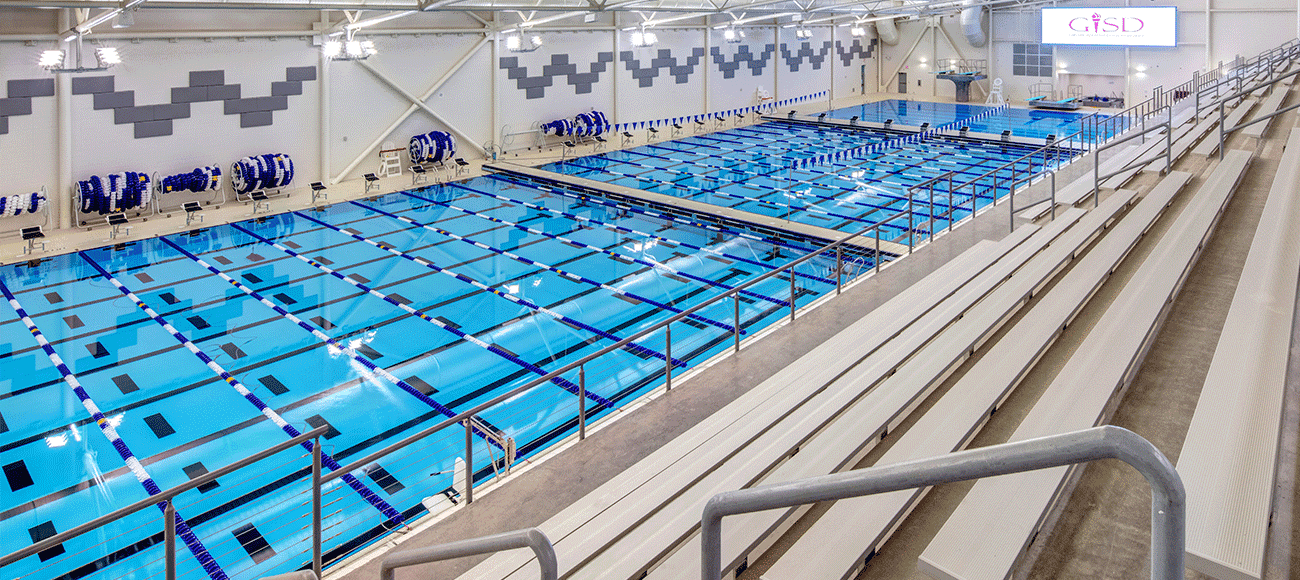 Alongside a local architect, WTI provided aquatic planning, design, and engineering services for Garland ISD's natatorium that features many state-of-the-art aquatic components and amenities, perfect for education, training and competition. The natatorium was part of a 2014 Bond Election, where voters approved plans for the $30.1 Million education updates and upgrades project.
Garland ISD's natatorium features a 50-Meter Myrtha Competition Pool, two moveable bulkheads allowing for a multitude of lanes and event configurations, 1-meter and 3-meter diving boards, and spectator seating for up to 1200. Water depth ranges from 7 to 14 feet to accommodate the diving teams. The shallow pool ranges from 3 to 4 feet deep for learn-to-swim programs and water safety courses, one of the most highly emphasized programs at Garland ISD. Upon entering the natatorium, athletes and guests will observe the air quality, thanks to the inclusion of an innovative system that removes chloramine gas from the surface of the water, thus reducing the amount in the air for swimmers and spectators.
This impressive facility can be used to host events and meets of all kinds for local and regional swim teams and clubs. Natatoriums like this one are a necessity, serving the growing DFW area communities in strategic regional areas for each school district. WTI is pleased to be part of the regional growth in the area, the important focus on aquatic safety, and the increased support for sport swimming.
Project Highlights
8-Lane, 50-Meter, 25-Yard Cross Course Competition Pool, (2) 3-Meter Springboards, (2) 1-Meter Springboards, 2 Moveable Bulkheads, Myrtha Shell with 1 Myrtha Bulkhead and Myrtha LED Pacing Device
2,253 SF 5-Lane Lap Pool
127 SF Whirlpool
Awards
2022 Athletic Business Aquatic Design Portfolio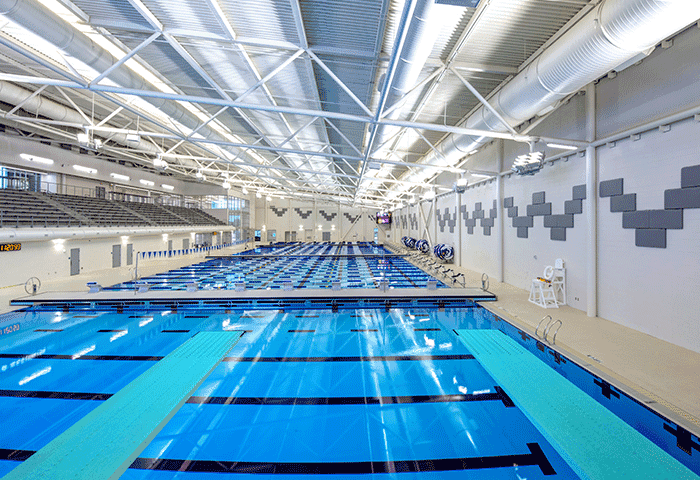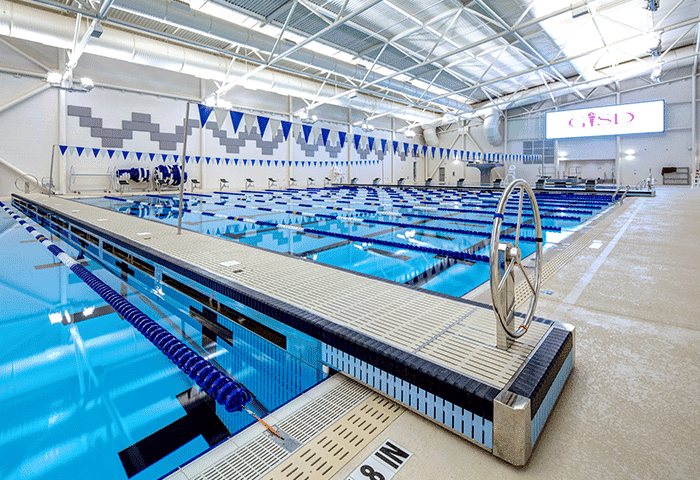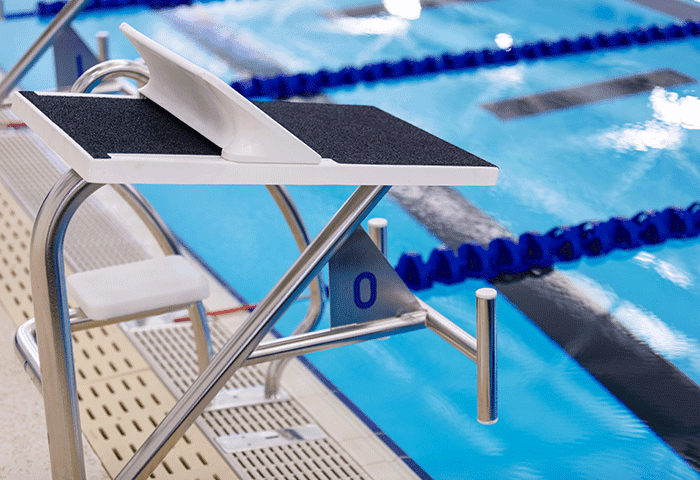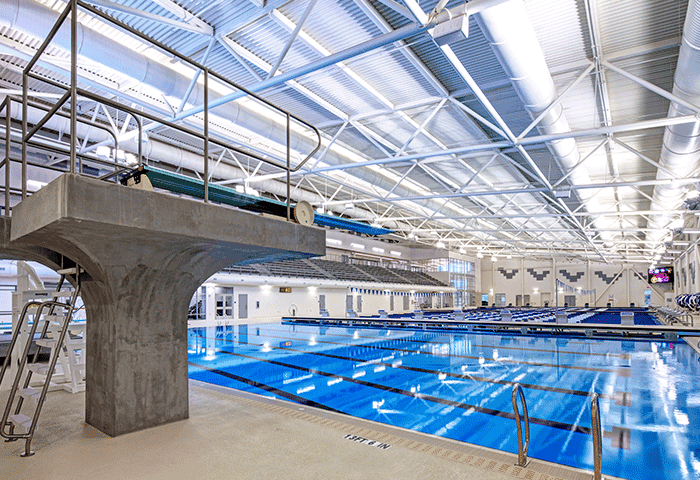 You may also be interested in learning about these innovative projects
Are you looking for an aquatic expert? We can help.
Get in touch