Benson Alex Riseman Aquatic Center at University of Tampa
Project Type:
Competition, Education and Training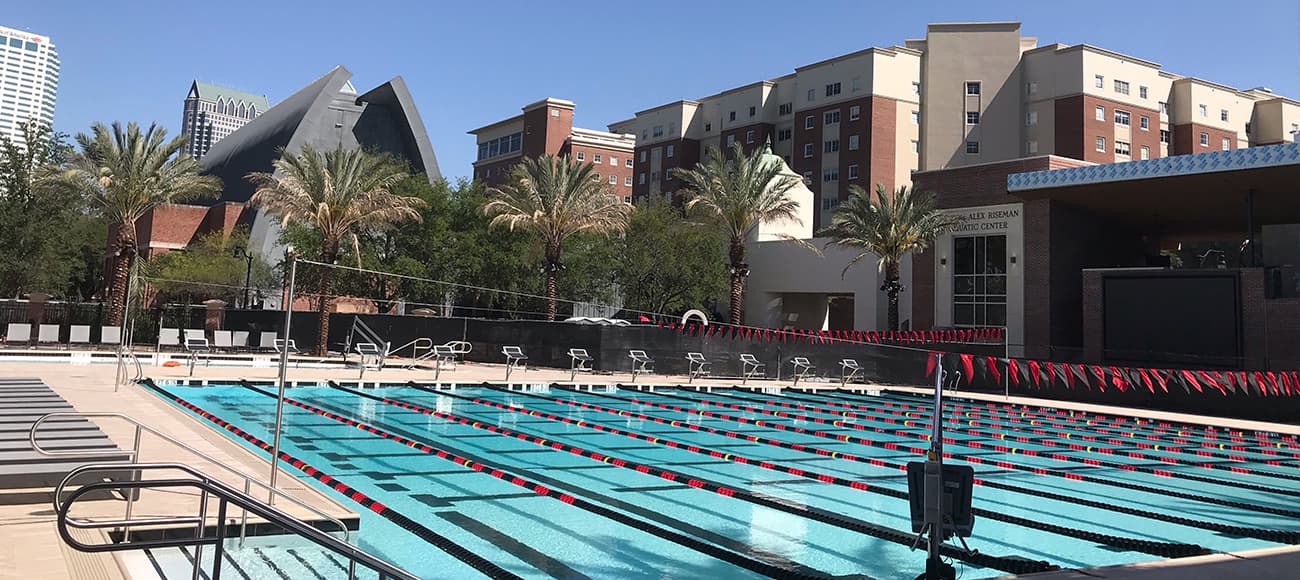 Originally opened to students in 2016, the University of Tampa Fitness Center anticipated a Phase II expansion to incorporate more amenities for campus wellness. In October 2020, the University of Tampa received a generous donation from '78 Alumni and long-term supporter, Benson Alex Riseman, along with a $20 Million bond to build the recreational complex expansion. Included in the University of Tampa's Phase II Expansion is the 32,000 SF Aquatic Center that is located in the heart of campus and named for their generous donor, Benson Alex Riseman.
The new aquatic center at the University of Tampa students is intended to serve students and is home to the Men's and Women's Spartan Swimming Teams. It features a pristine, Myrtha, 11-lane, 25-yard, competition-sized pool that accommodates intercollegiate competition swimming, a small recreational pool, and a whirlpool spa. The three separate pools enable the University to accommodate multiple activities at once while the spacious deck provides a plethora of lounging and shade options for students.
Construction began in October 2020 for Phase II which also included three new basketball courts, a reconfigured volleyball complex, a two-story bathhouse with lockers, baths, a premier viewing area, additional workout spaces, academic classrooms, research space, work stations, and an expanded space for the University's Bike Program. The project opened, on schedule, in March of 2022. The aquatic center will elevate the University's fitness, recreation, and wellness offerings for students at the University of Tampa for years to come.
Project Highlights
6,346 SF 11-Lane, 25-Yard Competition Pool and Starting Blocks
1,244 SF Leisure Pool
344 SF Whirlpool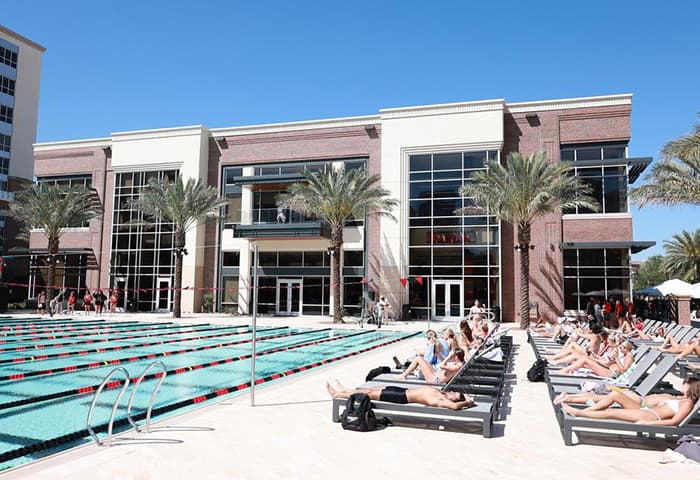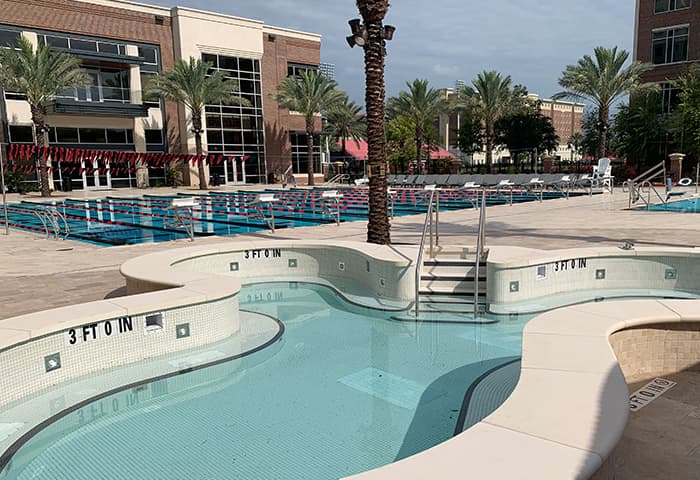 You may also be interested in learning about these innovative projects
Are you looking for an aquatic expert? We can help.
Get in touch