Greensboro Aquatic Center
Project Type:
Competition, Education and Training
Location:
Greensboro, North Carolina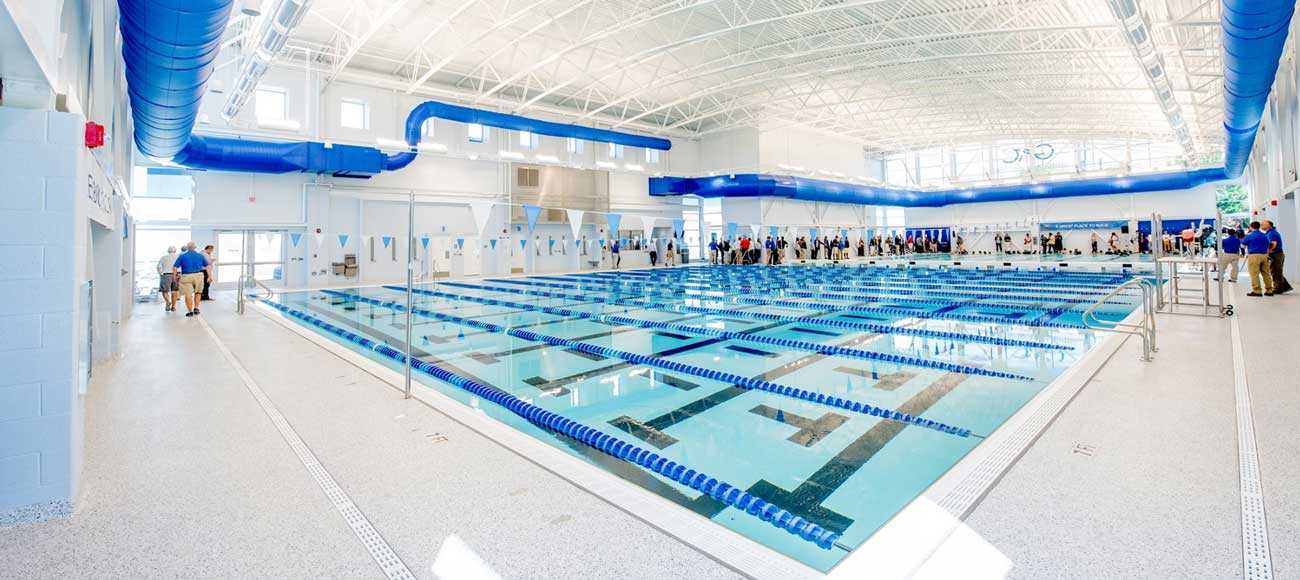 Since its opening in 2011, North Carolina's Greensboro Aquatic Center (GAC) has been a world-class facility hosting USA Swimming Nationals and the 2020 Olympic Trial Long Course. GAC has become an athletic, social, and economic pillar of the community, with official estimates showing the GAC has positively impacted the local economy by $150 million. Facing unprecedented growth, the GAC reached out to Water Technology, Inc. and partners to help expand their facility.
WTI and the design team analyzed the existing three pools at the GAC and designed a 27,000 SF addition to address the competitive and community needs of the greater Greensboro area.
In order to serve the greatest number of swimmers, the expansion features a 50-meter x 25-yard training pool with eight long course lanes and 11 short course lanes. The training pool also allows for a wide variety of programming including learn to swim, lap swimming, and hydrotherapy.
"This new pool is a direct result of the tremendous success of the GAC since its grand opening in 2011," said Greensboro Coliseum Complex managing director Matt Brown. "We are thrilled to have the fourth pool to help meet the intense demand for bookings, including meets, practice time for local teams and clubs and our incredibly diverse array of GAC programming, including the phenomenal growth of our 'Learn to Swim' program with Guilford County Schools."
The fourth pool helps strengthen the already compelling case for the GAC hosting high profile aquatic competitions. The entire aquatics facility is over 100,000 SF and able to simultaneously host competitive swimming events without interruption of community programming.
Project Highlights
11,271 SF 50-Meter x 25-Yard Competition Pool, 8 Lanes, 11 Cross Courese Lanes
Awards
2021 Athletic Business - Aquatic Design Portfolio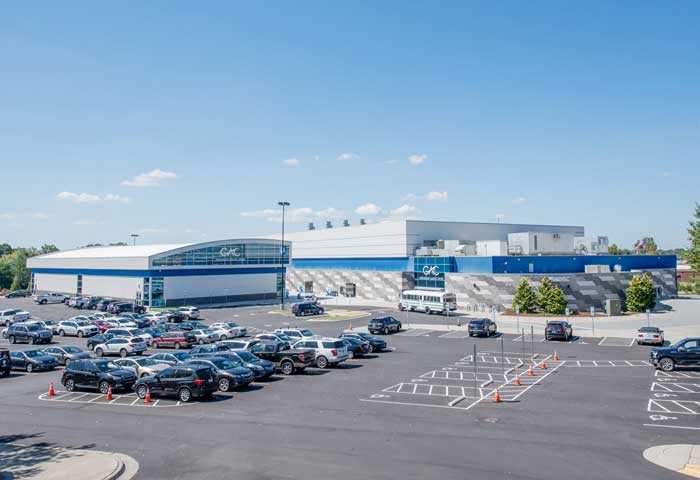 You may also be interested in learning about these innovative projects
Are you looking for an aquatic expert? We can help.
Get in touch