Hulbert Aquatic Center
Project Type:
Competition, Education and Training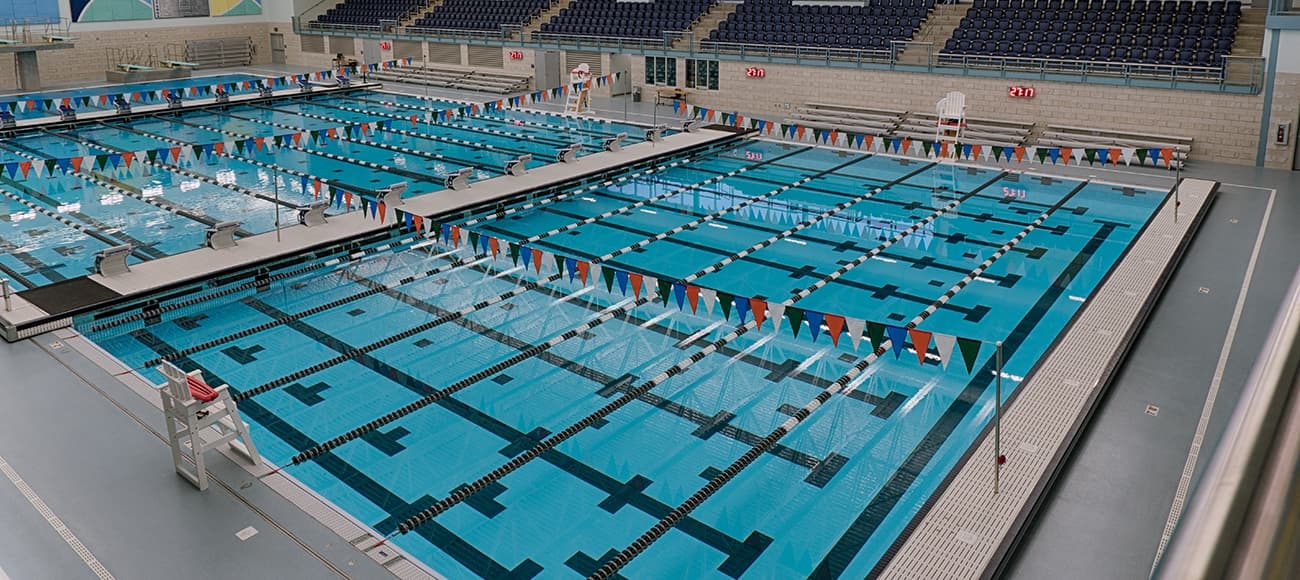 The West Fargo School District asked voters to approve a bond referendum for $98.1 million, which would include an aquatic center to be located at the previous Berger Pool location. Following the passing of the bond, and along with support from local nonprofit organizations such as UP Aquatics and West Fargo Schools, the Hulbert Aquatic Center came to life. As one of the finest indoor swimming venues in the upper Midwest, the Hulbert Aquatic Center boasts a 54-meter competition pool and a large, warm-water therapy pool.
The Hulbert Aquatic Center boasts the 2016 Olympic Trials pool, which UP Aquatics purchased for nearly $1 million and moved to North Dakota after it was used at the Olympic Trials event in Omaha, Nebraska. This gorgeous facility was made possible because of the work of various experts that came together alongside passionate community and public interest groups. WTI was proud to work alongside Isaac Sports Group (ISG), Myrtha Pools and Zerr Berg Architects to make this aquatic dream a reality for the citizens of West Fargo.
In an effort to solicit high-profile competition events and to maintain the Hulbert Center's reputation, UP Aquatics recently secured an overhead and underwater camera system, allowing the center to livestream events.
"It's the last competition pool that Michael Phelps swam in on US soil," Hulbert Aquatic Center Director Chad Day said. "So that's a big selling point, (and) we believe it's one of the fastest pools in the world right now."
WTI's Sports Swimming Studio was proud to provide aquatic planning, design and engineering for this facility that is truly making a splash in the competitive swimming world.
Project Highlights
Amenities: 13,315 SF Myrtha Competition Pool 54 Meters x 25 Yards with 9 Different Configurations to Accomodate Short and Long Courses, 2 Moveable Bulkheads, (4) 1-Meter Diving Boards, (2) 3-Meter Diving Boards, Infrared Wall-Mounted Heaters, 10,200 SF Pool Deck with Seating for 640 Spectators, 3,743 SF Myrtha Warm Water Training Pool, 25 Yard with 6 Lanes
Awards
2021 Athletic Business - Aquatic Design Portfolio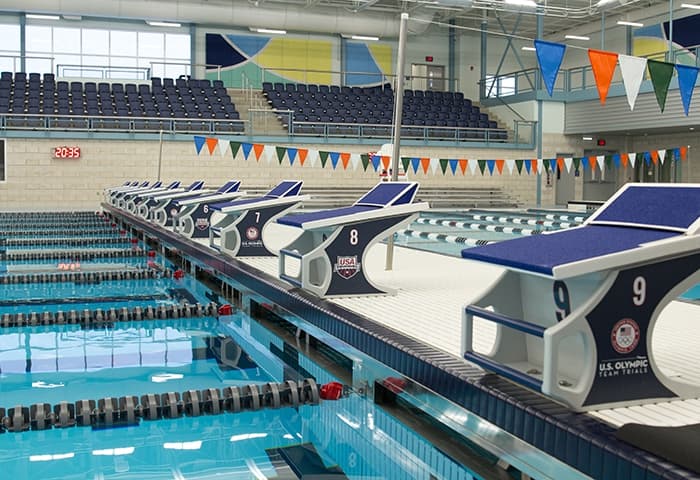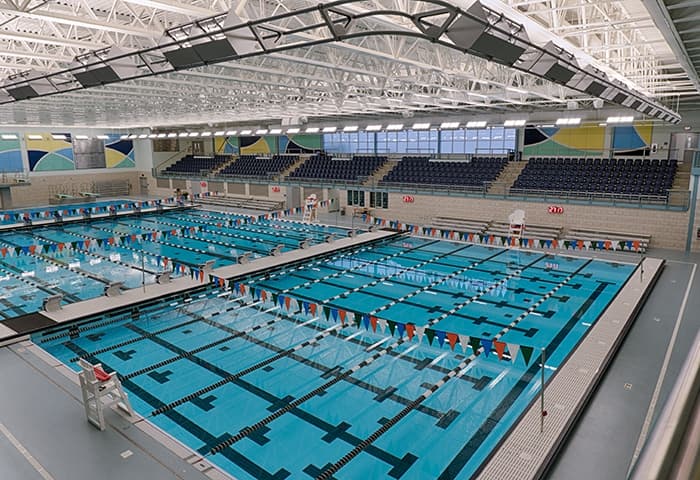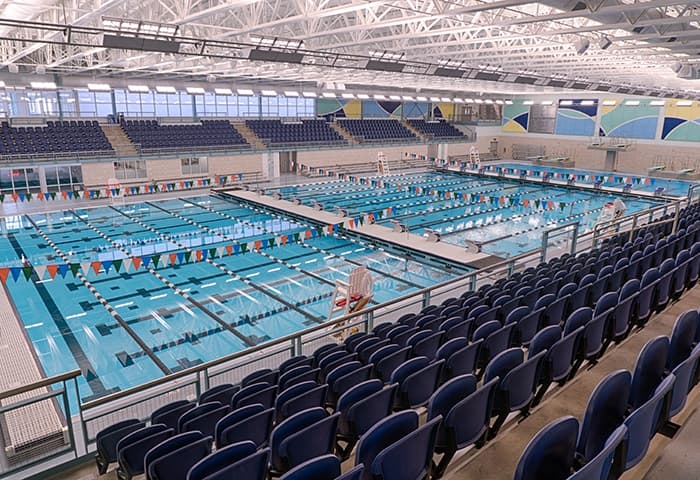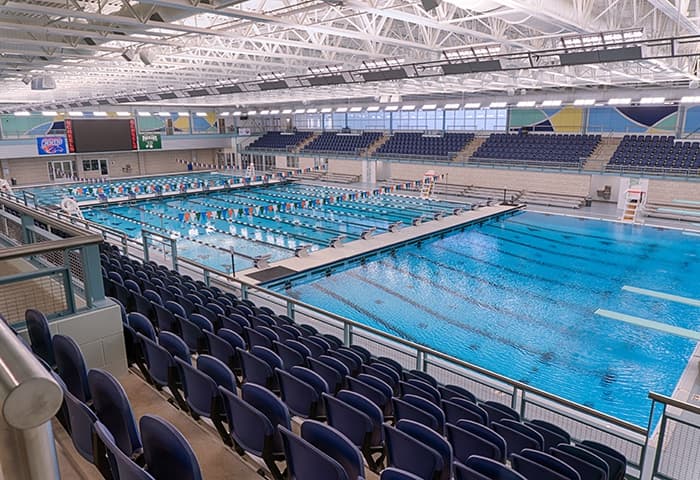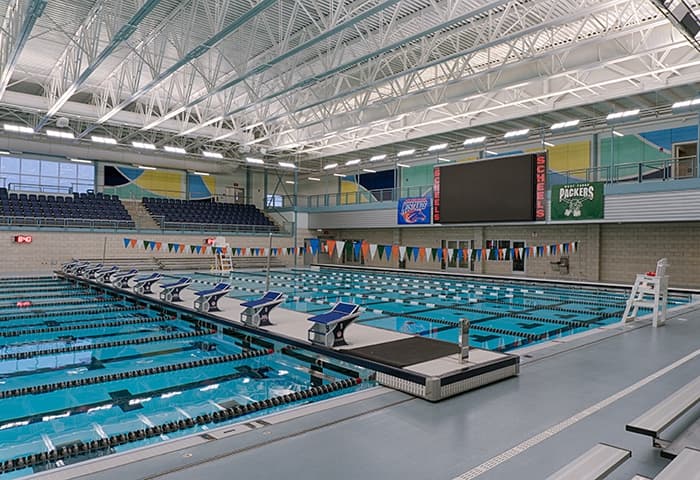 You may also be interested in learning about these innovative projects
Are you looking for an aquatic expert? We can help.
Get in touch