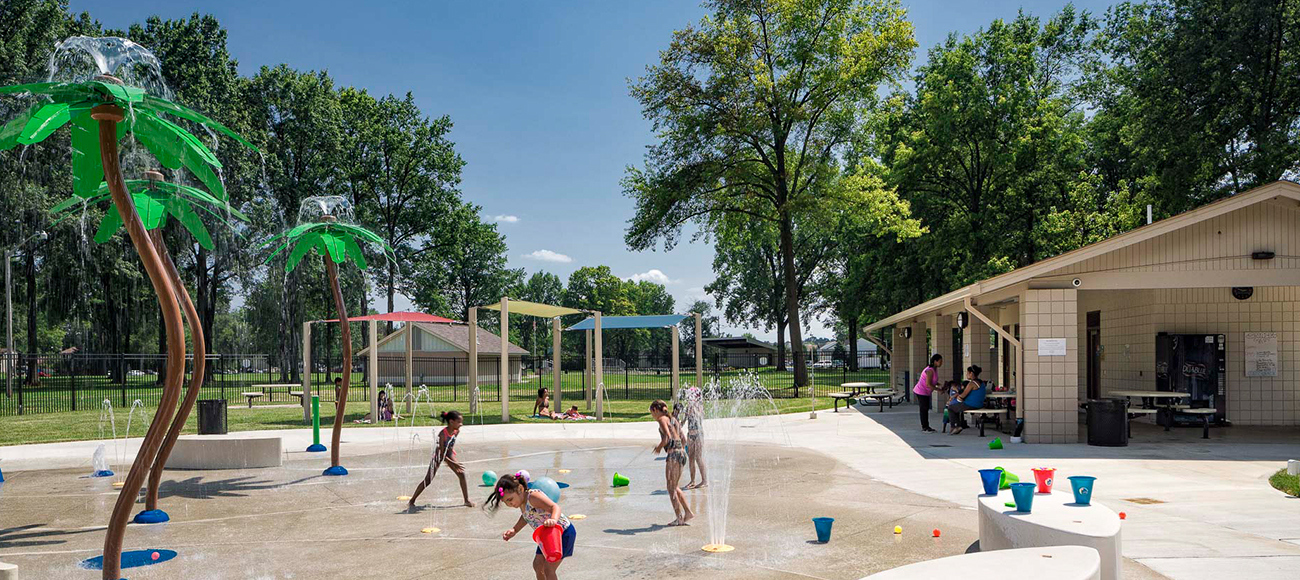 As part of a broader program to encourage outdoor recreation and wellness, the City of Whitehall added a splash pad to John Bishop Park. Alongside MSA Design, Water Technology, Inc. (WTI) provided aquatic planning, design, and engineering services for the new $750,000 splash pad.
The new 1,930 SF Mediterranean themed splash pad features 12 geysers, eight brightly colored spray jets, 11 spray misters, and three wavy palms spray features. With over 38 water spray features, there are plenty of ways to stay cool during the hot and humid Ohio summers.
Dozens of children and families excitedly gathered and played at the July 5th grand opening of the John Bishop Splash Pad. John Fetters, chairman of the Parks and Recreation Commission, said, "The splash pad is just a start," said Fetters, referring to potential plans for other amenities and programming that will "get people to the parks." Fetters continued, "It's something to get families and kids off computers and to become more of a neighborhood."
Project Highlights
1,930 SF Splash Pad: 12 Geysers, 8 Directional Water Jets, 11 Mists, Various Other Water Spray Features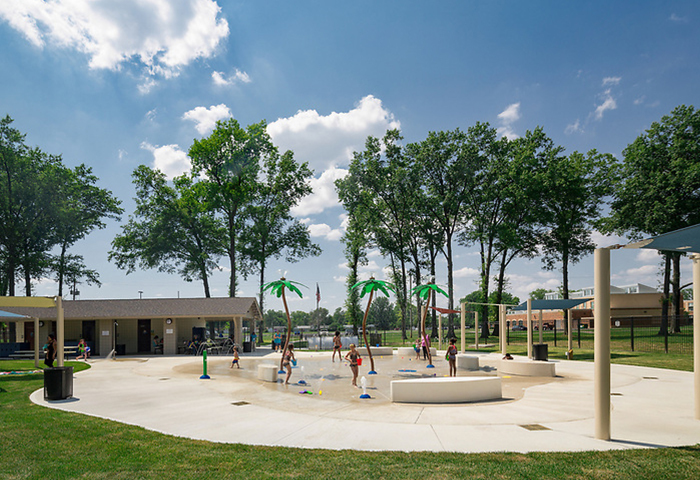 You may also be interested in learning about these innovative projects
Are you looking for an aquatic expert? We can help.
Get in touch