Long Bridge Aquatics and Fitness Center
The long, rich history of the Longbridge Aquatics and Fitness Center goes back nearly 10 years prior to the 2020 opening when voters approved Phase 2 in a 2012 bond referendum. In 2013, the Master Plan was revisited and approved by the County Board which resulted in a relocation of the facility to the site's north end. By 2014, the construction bid came in too high and the project was put on hold.
Fast forward to 2016, after robust community engagement, the new plan for the facility and park expansion was presented to the board and approved funding for Phase 2 was secured. In 2017, a Design/Build approach was selected and a contract was awarded to a local architect in the Fall of 2017. WTI was involved in the preliminary planning process as well as the full-scope aquatic planning, design, and engineering on the $60 million world-class aquatic center. The construction team broke ground on the 92,000 SF facility in 2018. By 2021, it was open to the public.
The recreation center is designed to ensure wellness and recreation offerings for users of all ages and abilities. The competition area features a pristine 50-meter competition pool with two moveable bulkheads and a one 3-meter diving board and 5-meter diving board; the only 50-meter pool in Arlington County. Recreational swimmers will enjoy the leisure pool with 4 lap lanes, a winding lazy river, a splash pad, and a thrilling waterslide. Other fun features include water volleyball and water basketball. The center is perfect for competitive swimmers, recreational swim, and serves as a family-friendly destination for Arlington County.
"Long Bridge is a resource that will help our community stay amongst the most fit in America," Arlington County Board Chair Matt de Ferranti said. "A long and at times challenging community process has yielded a great outcome – a vibrant park in place of a brownfield. The centerpiece, the energy-efficient, and spacious Long Bridge Aquatics & Fitness Center, will serve our community well for generations to come."
Project Highlights
50-Meter Competition Pool, 3-Meter Diving Board, 5-Meter Diving Board, 2 Moveable Bulkheads
Leisure Pool, Lazy River, Water Basketball and Volleyball
Splash Pad
Waterslide
Awards
2022 Athletic Business Aquatic Design Portfolio
2022 Athletic Business Architectural Showcase
2022 Athletic Business Facilities of Merit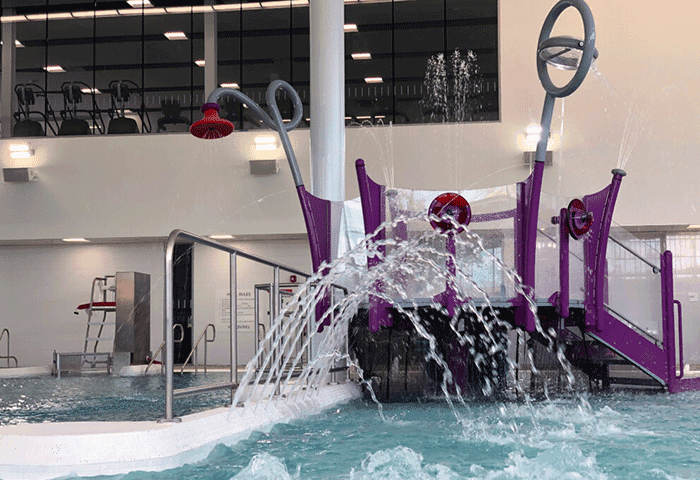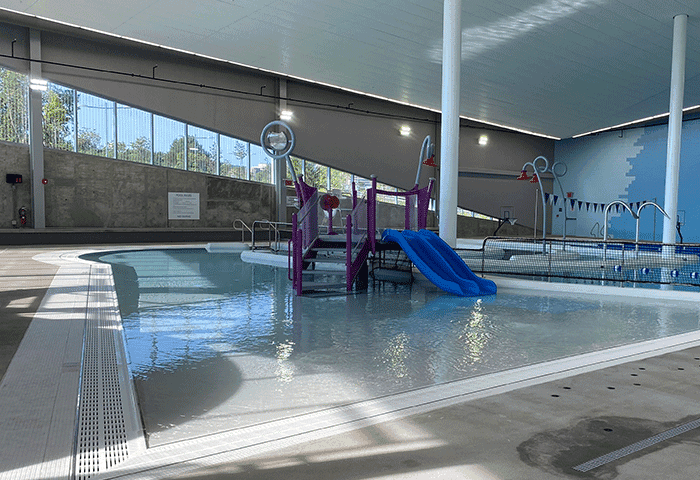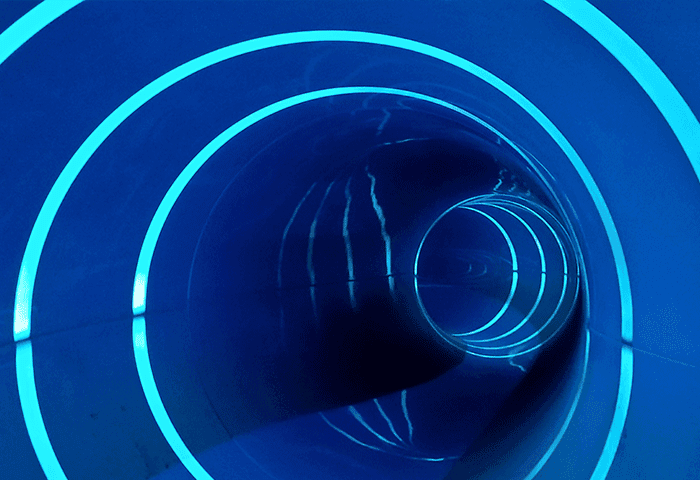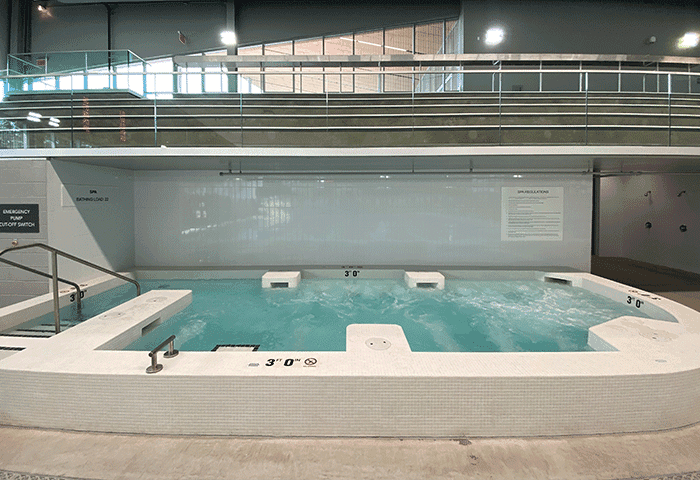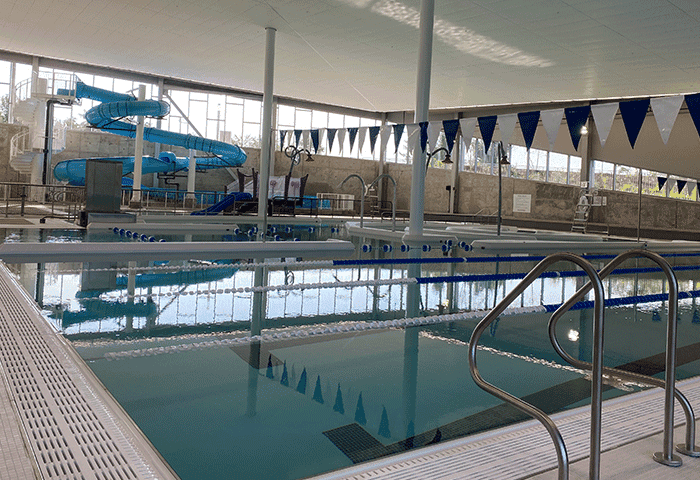 You may also be interested in learning about these innovative projects
Are you looking for an aquatic expert? We can help.
Get in touch