Meadows Recreation Centre
Location:
Edmonton, Alberta, Canada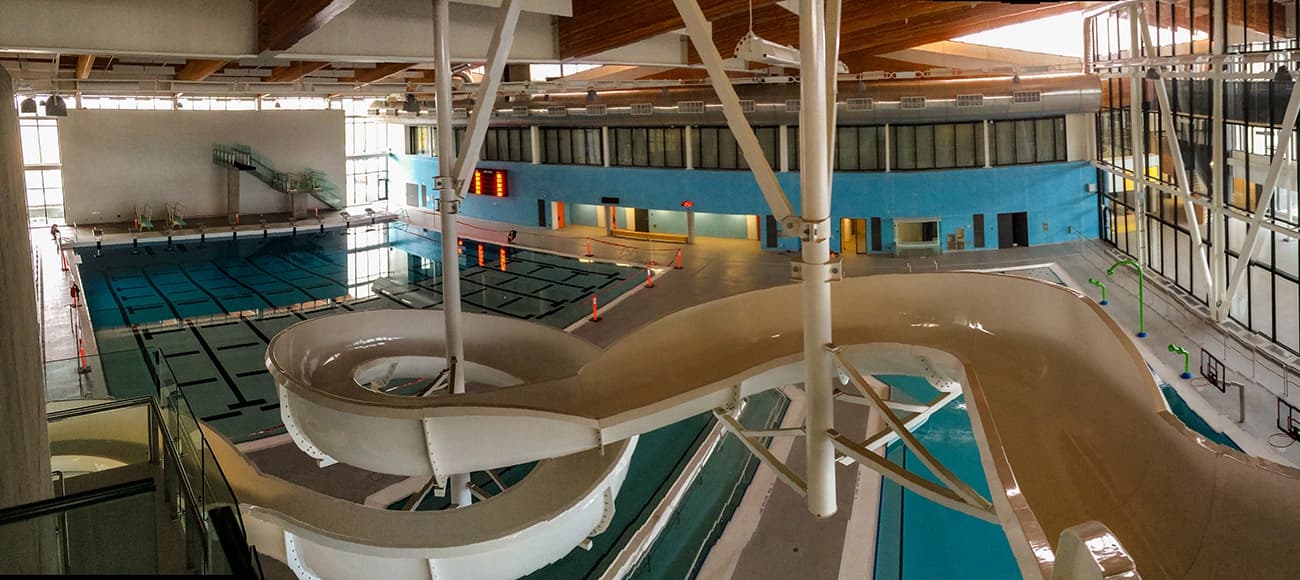 The Meadows Community Recreation Centre and Edmonton Public Library is one of four new or newly renovated facilities in the Edmonton area. The goal of the recreational facility is to provide year-round indoor and outdoor recreational and cultural opportunities for surrounding communities.
WTI was hired by the architect to provide design and engineering services for the new aquatic centre. Completely surrounded by glass windows, the aquatics area is comprised of a 10-lane, 25-meter competition pool and dive tower, a warm water leisure pool, a family whirlpool and a run-out slide. The area is designed to accommodate the competitive, recreational and therapeutic needs of the community. The competition pool also includes a movable floor and bulkhead that allows for program flexibility. Ample deck space, including bleacher seats, is provided throughout the area, allowing for the staging of swimmers, swimming lessons, public swimming and spectator use.
The entire facility is designed to achieve LEED Silver certification. Sustainable features include efficient mechanical systems, solar thermal systems for heating water, an efficient pool filtration system and reduced water consumption.
In addition to the Meadows Aquatics Centre, WTI has provided design and engineering services for the Clareview Community Recreation Centre.
Project Highlights
Natatorium size: 2,141 square meters
226-square-meter, 107-bather capacity leisure pool: Slide, Zero depth entry, Water tunnel, Geysers, Deck sprays, Underwater bench, Basketball hoop, Dumping bells
10-lane, 25-meter competition pool with movable floor (0-2-meter depth): 700 square meters with 467-bather capacity, 1-meter and 3-meter spring diving boards, 5-meter platform diving
69-square-meter, 32-bather capacity indoor whirlpool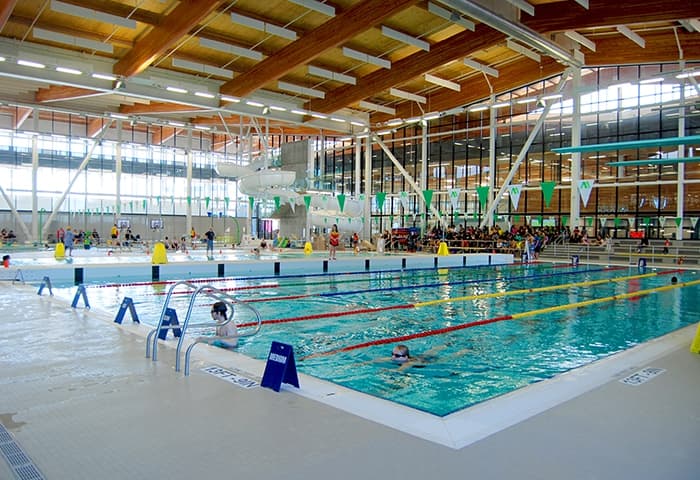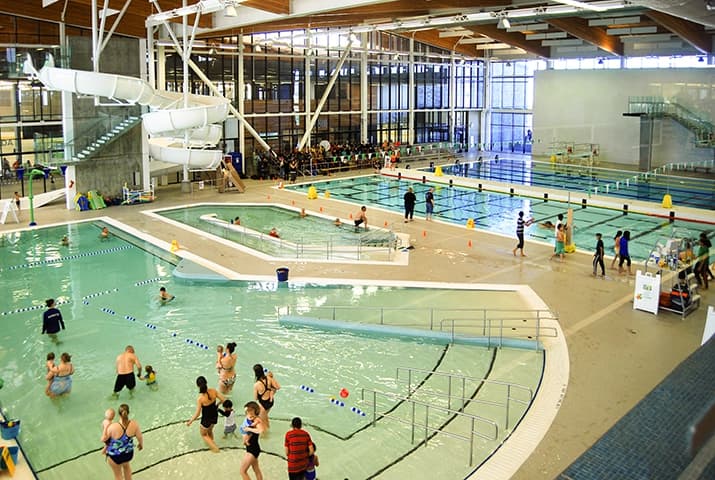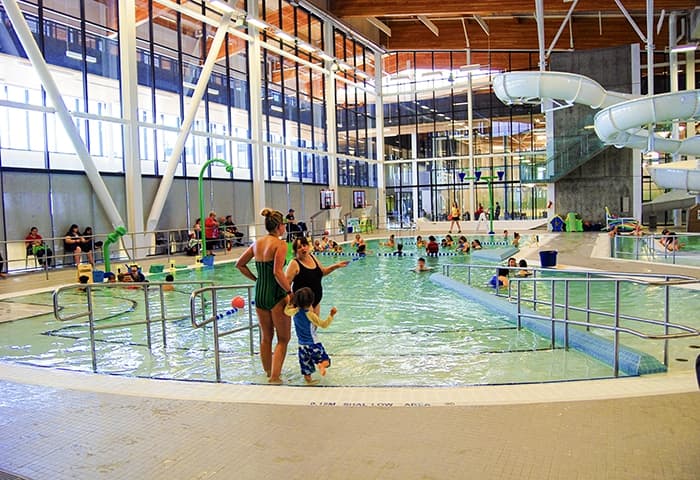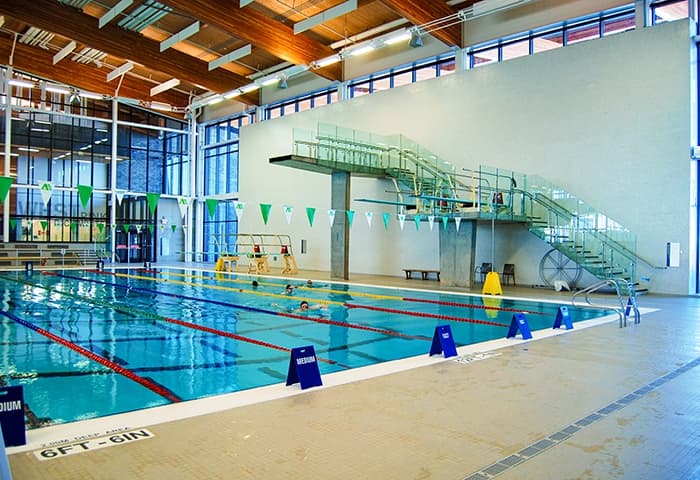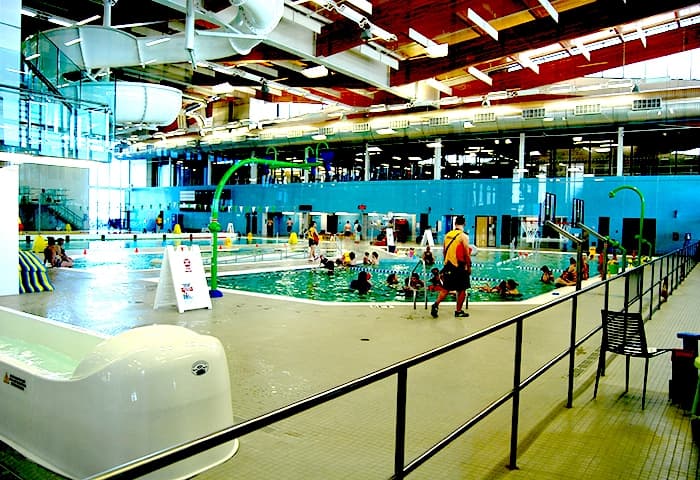 You may also be interested in learning about these innovative projects
Are you looking for an aquatic expert? We can help.
Get in touch