Middle Georgia State Macon Campus Pool
Project Type:
Competition, Education and Training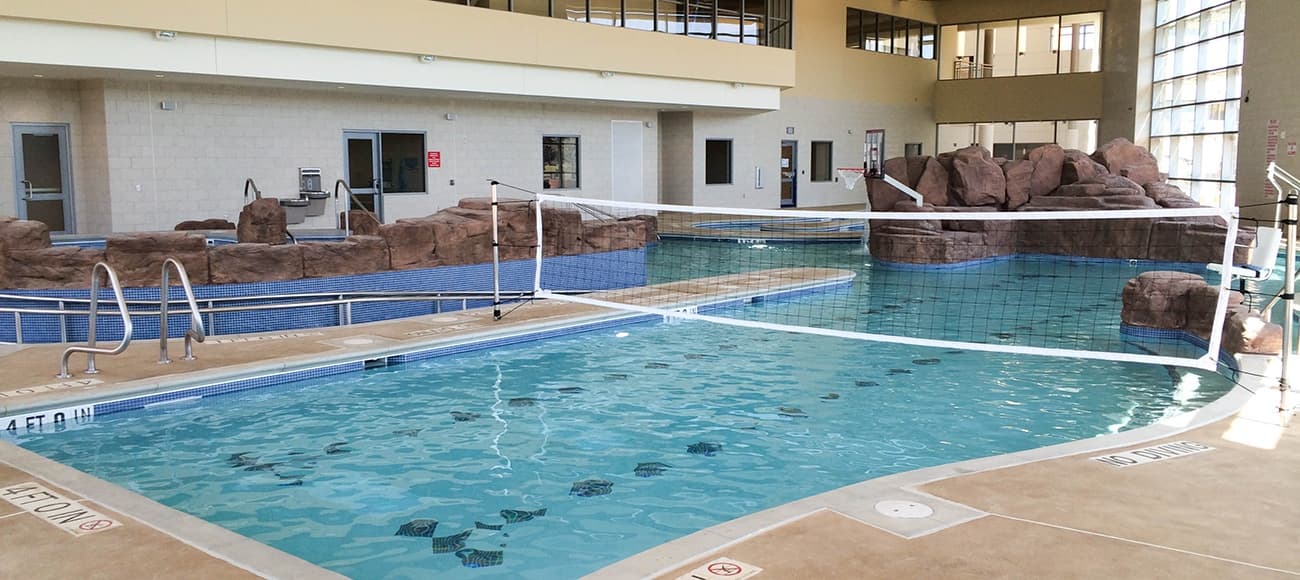 Middle Georgia State University's new two-story recreation and wellness center opened at their Macon campus in the early spring of 2014, providing students with an exercise and social space that's also an escape from the classroom. The $21.5 million center includes a four-hoop basketball court, racquetball courts, a four-lane bowling alley, video game center, an aerobics room with weight and cardio machines and a swimming pool.
WTI was hired by the architect as the aquatic consultant for the programming, design and engineering of the new leisure swimming pool, which resembles those found at high-end resorts and spas. The organically shaped pool encompasses many of the traditional features for exercising, but also includes a hydrotherapy underwater seating bench, a waterfall, lazy river, water volleyball and a whirlpool.
Middle Georgia State's focus on a wellness center that offers both lap swimming opportunities and recreation opportunities was truly ahead of its time. Today, we see many colleges and universities funneling expenses into keeping students on campus and offering a wide variety of experiences, especially those that go beyond basic sports programs.
Project Highlights
Amenities: 3,626-square-foot leisure pool, Rockwork with waterfall, Underwater bench seating, 2 25-yard lap lanes, Current channel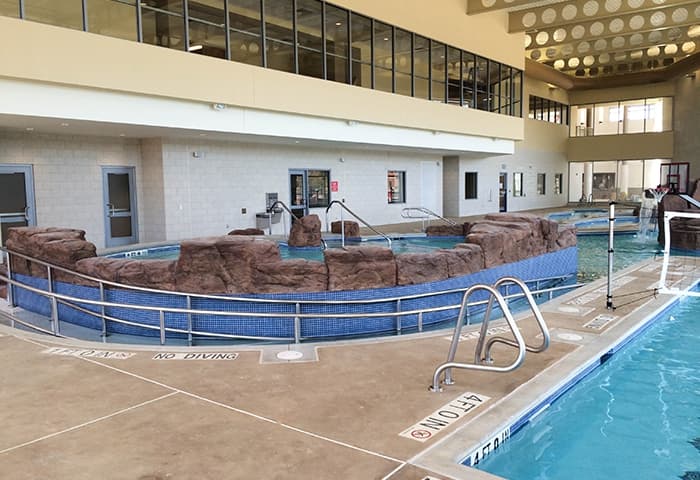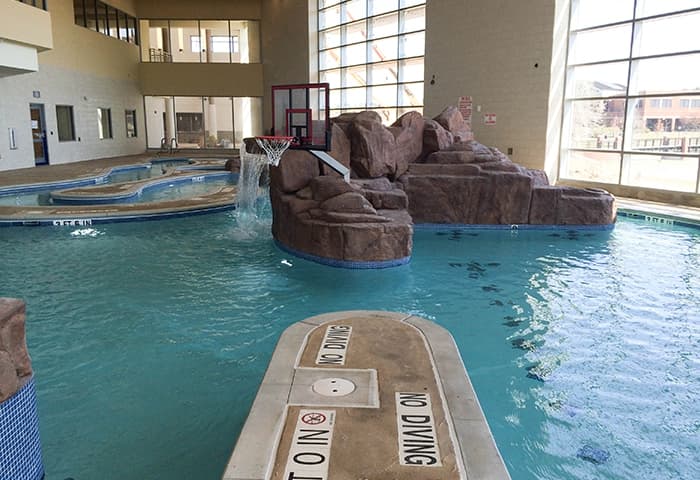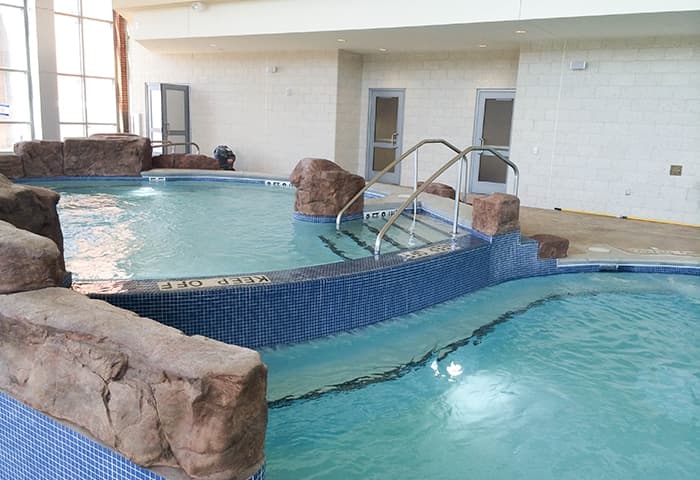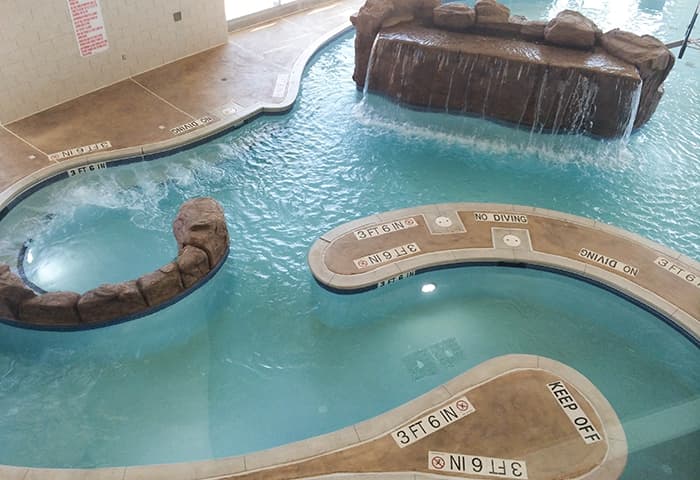 You may also be interested in learning about these innovative projects
Are you looking for an aquatic expert? We can help.
Get in touch