North East ISD Bill Walker Pool
Project Type:
Competition, Education and Training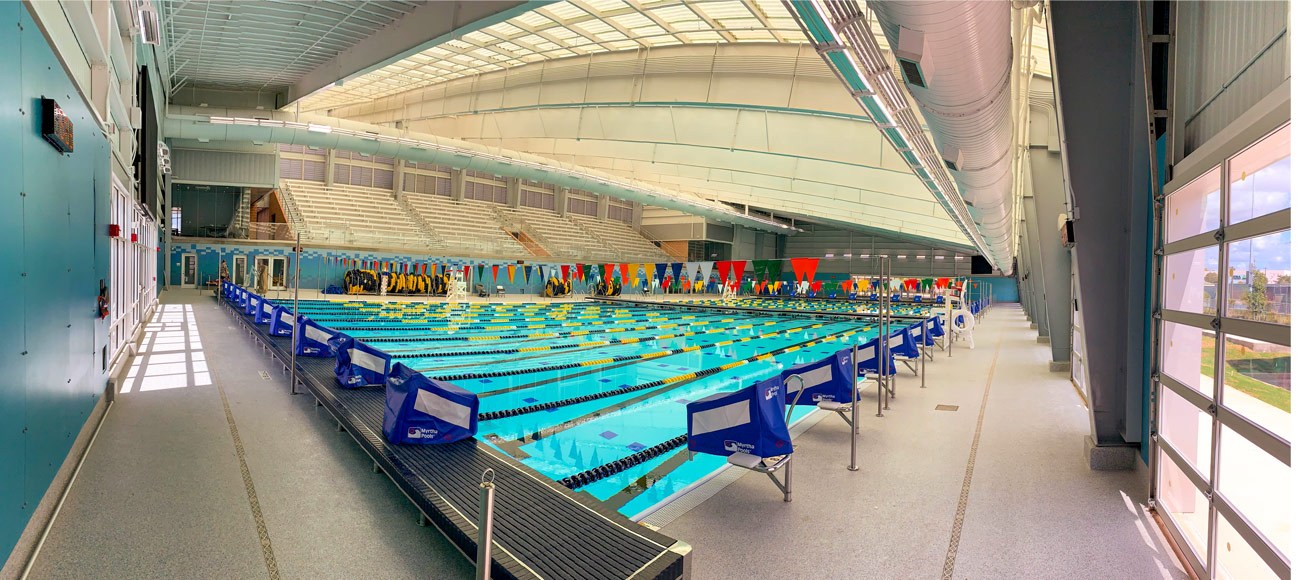 Since 1964, the North East Independent School District's Bill Walker Natatorium has served the aquatic and recreation needs of the greater San Antonio region. With the enormous growth in the San Antonio region, the natatorium has struggled to keep up the increasing needs of a multigenerational community, competitive swim team, and fifty years of wear and tear. Water Technology, Inc. (WTI) met with community leaders, officials, and athletics directors to listen, research, and balance expanding the facility with maintaining the much-loved feel of the original design.
The Walker Natatorium features a Myrtha pool, popular amongst many owners and venues for its unparalleled flexibility, extended warranty period and performance. The redesigned pool is significantly wider allowing for a 50-meter long course, and a 25-yard short course enabling a variety of competitive events. An easily moveable bulkhead allows greater flexibility in programming by dividing the pool into multiple simultaneously useable spaces.
WTI assisted in offsetting the maintenance costs of the larger facility by using energy-efficient technologies. Energy costs have been reduced by using a mixture of natural light from translucent roof tiles and energy-efficient LED lamps. A natural ventilation HVAC system was installed that uses motorized louvers, roll-up doors, and mechanical fans to reduce both evaporation and cooling costs in hot Texas summers.
The community response has been overwhelmingly positive, with many swimmers ranking it favorably among top aquatic facilities at the university level.
Project Highlights
4603 SF Olympic Pool, 50-Meter Long Course, 25-Yard short course, Moveable Bulkhead
Awards
2021 Athletic Business - Aquatic Design Portfolio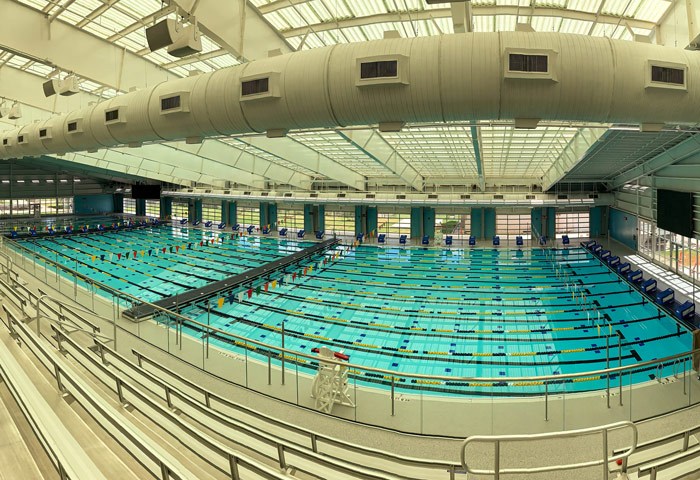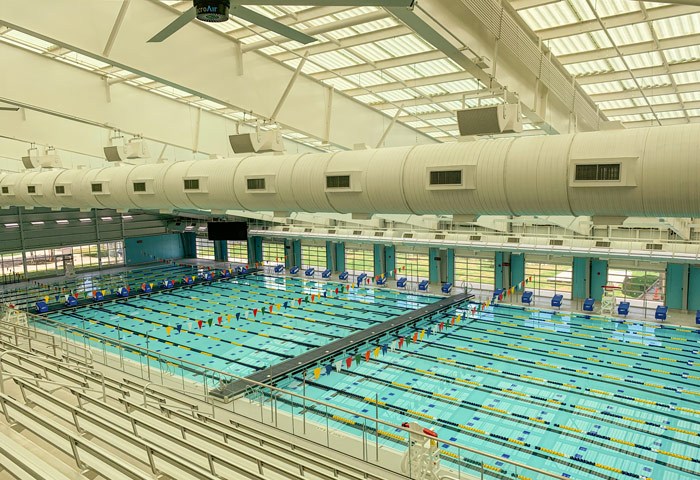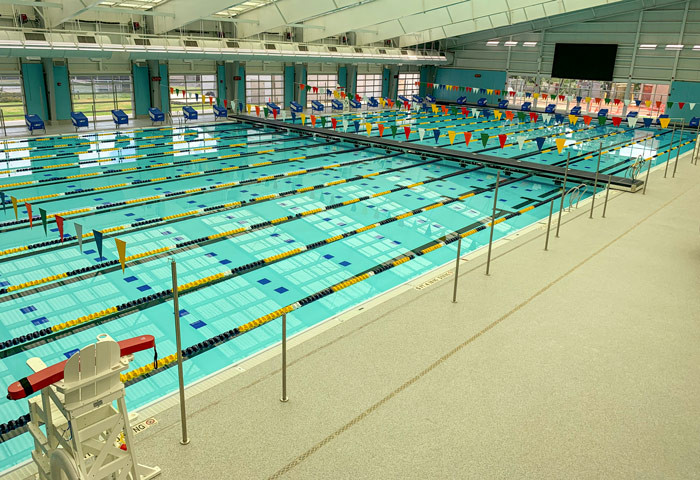 You may also be interested in learning about these innovative projects
Are you looking for an aquatic expert? We can help.
Get in touch