Barrhead Regional Aquatic Centre
Project Type:
Community Recreation, Competition, Education and Training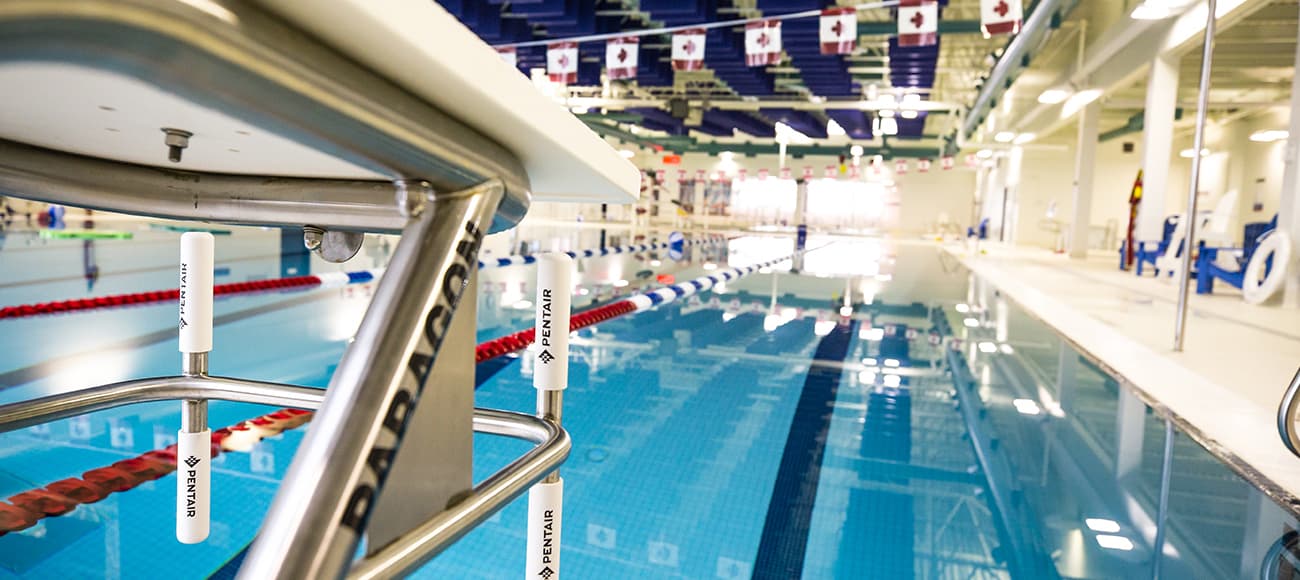 After 45 years of operation, the Barrhead Community Aquatic Centre had fallen into disrepair and was closed due to safety concerns. The City and the County of Barrhead voted and raised funds through a special tax to replace the community aquatic centre. Alongside the project team, Water Technology, Inc. (WTI) provided aquatic design and engineering services for the $13 Million multigenerational Barrhead Regional Aquatic Centre replacement.
Families of the diverse community of Barrhead will appreciate the 270 SM (2,900 SF) zero-depth entry leisure pool, with tot play area containing geysers, cascades, and interactive water features. Nearby is a lengthy current channel that provides relaxing space for swimmers and families, as well as a therapeutic and low impact strength training space for active adults. Next to the current channel is a 20-person whirlpool spa with muscle-massaging hydro jets. The Barrhead lap swimmers and swim team will enjoy the 384 SM (4,133 SF) 6-lane competition pool. With its 25-meter length and six competition-grade starting blocks, this space will accommodate the swim team for practices and meets, as well as providing additional space for community programs.
At the grand opening of the Barrhead Regional Aquatic Centre, a Member of Parliament, Arnold Viersen said, "I know a lot of hard work has gone into this facility from some dedicated people. I'm sure this pool will be a hub for the community and will serve us for generations to come, much as the old pool did in the past," he said.
Project Highlights
384 SM 6-Lane, 25 Meter Competition Pool
270 SM Leisure Pool: Geysers, Cascades, Interactive Water Features, Current Channel With Vortex, Zero Depth Entry
20 SM Whirlpool With 20 Hydro Jets 20-Person Capacity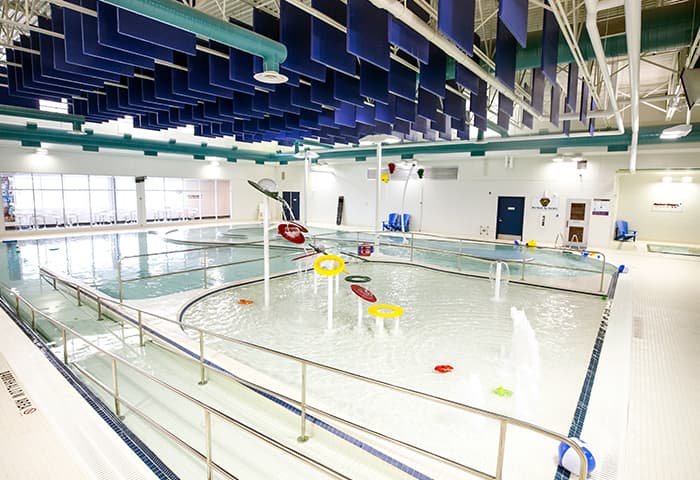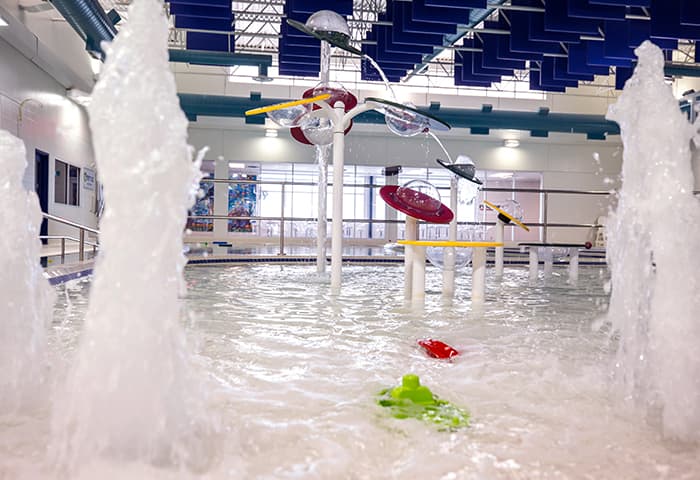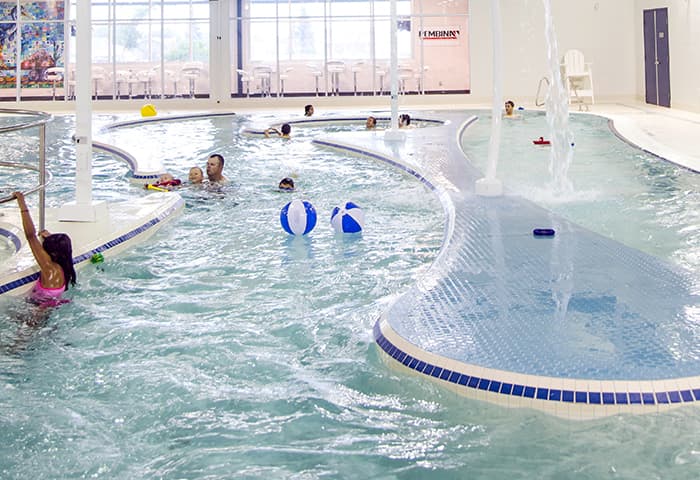 You may also be interested in learning about these innovative projects
Are you looking for an aquatic expert? We can help.
Get in touch