Noah's Ark
Location:
Wisconsin Dells, Wisconsin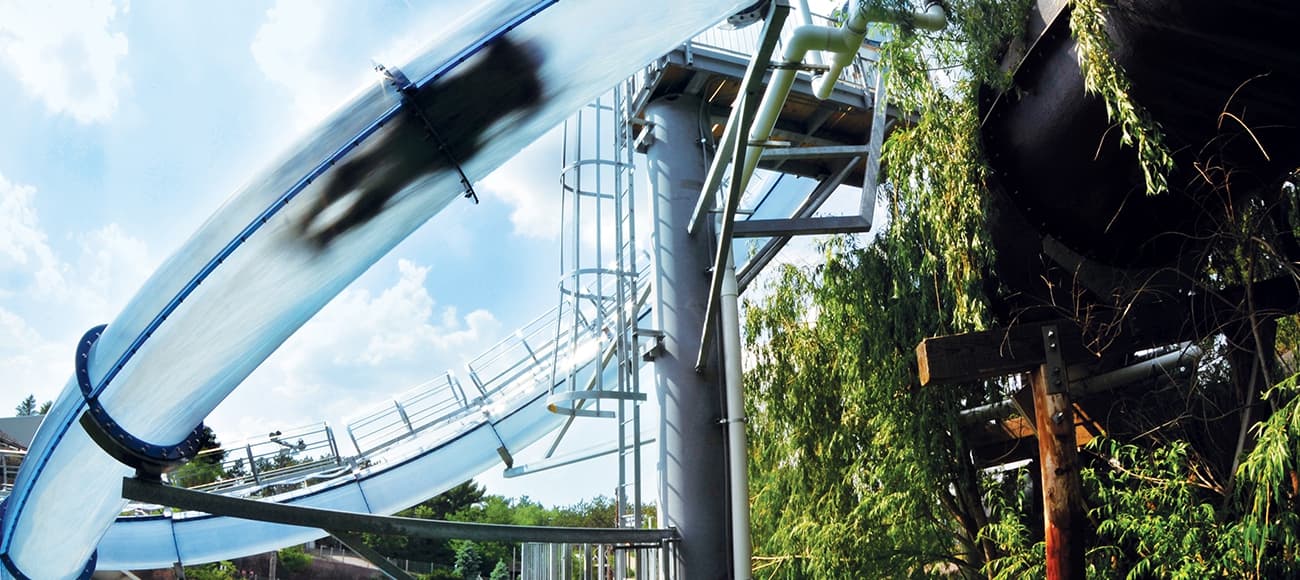 Located in the heart of Wisconsin Dells, Noah's Ark is known as America's largest waterpark, and is continually focused on adding the latest and greatest attractions to its already gigantic park. WTI has been a proud team member for many of these expansion projects, offering a wide range of our design, engineering and construction services.
WTI was involved in the addition of Tadpole Bay, an interactive water play structure with kid-sized waterslides, waterfalls, showers, water wheels and spray guns.
Most recently, WTI provided aquatic engineering for the newest waterslide addition, The Scorpion's Tail. At the time, it was the first and only looping waterslide in the country. At 10 stories high, 400 feet long and with an initial drop that plummets riders at more than 50 feet per second, riders experience the thrills similar to those of a roller coaster. The new slide replaced The Plunge, one of the waterpark's high-speed slides. WTI was able to keep the existing filtration system intact.
Project Highlights
70-acre outdoor waterpark
14 various waterslide experiences
2 wave pools
2 lazy rivers
Variety of other activities and attractions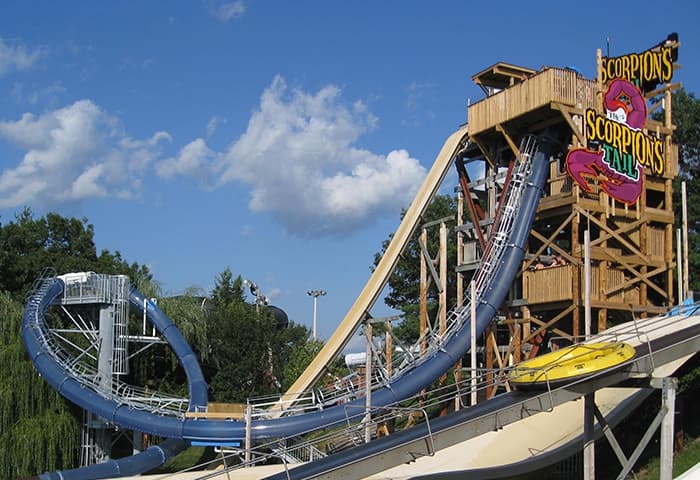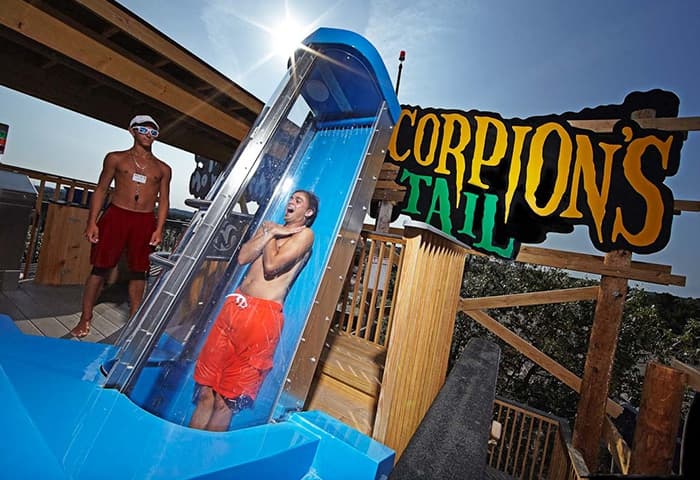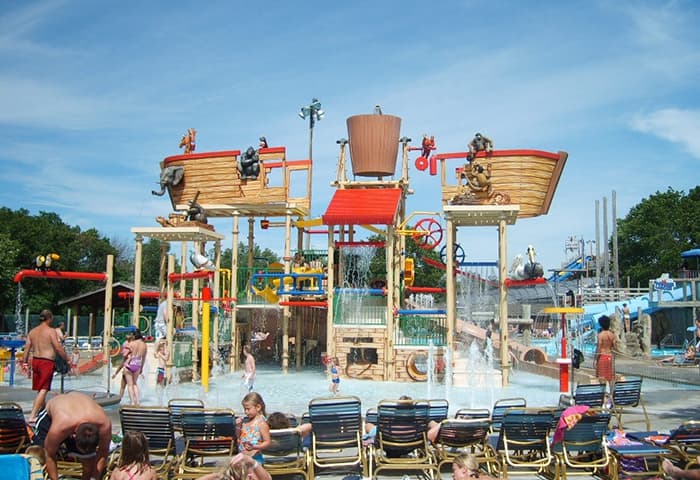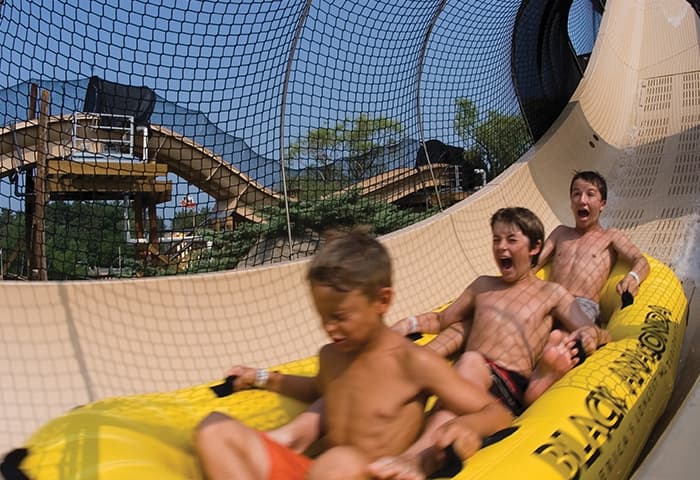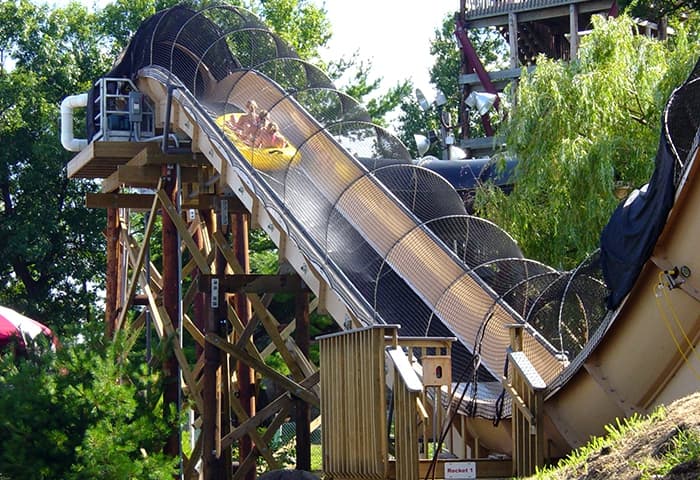 You may also be interested in learning about these innovative projects
Are you looking for an aquatic expert? We can help.
Get in touch