Riverside Swim Club
Project Type:
Community Recreation, Competition, Education and Training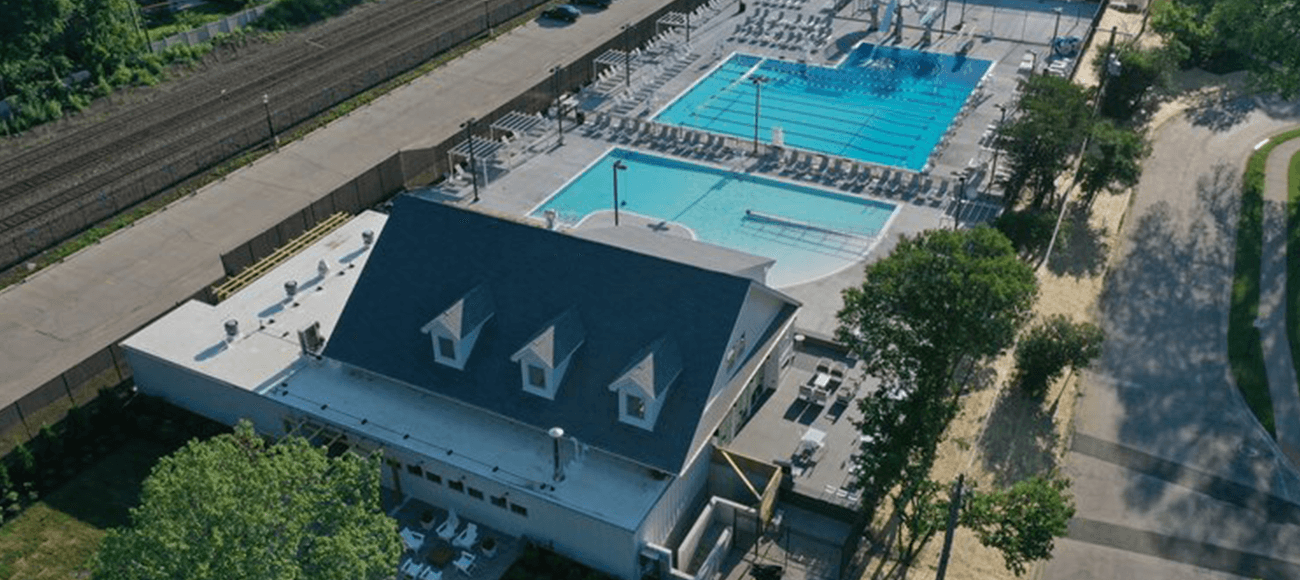 After years of anticipation, the Riverside Swim Club's 60-year old pool received support from the club membership to fund and address critical infrastructure issues. Water Technology, Inc. (WTI) worked alongside a local architect to provide aquatic planning, design, and engineering services for the $5.8 million clubhouse renovation that included significant aquatic updates and upgrades.
Up to 550 families can now soak in the fun and new amenities at the 5,000 square-foot renovated club that features a new expanded 8-lane by 25-meter competition pool, a leisure pool with zero-depth entry, interactive water features and geysers, an expanded diving well with a new drop slide, and an ADAcompliant wraparound raised deck. Other unique features include an elevated snack shop, outdoor grilling and dining station, and a multi-sport court.
Membership has increased since the renovation begun with sparking interests in result of updates the Club posted on Facebook and with word of mouth from the current members. Riverside Swim Club offered a $500 discount in February of 2020 amidst the pandemic to incentivize new membership and to capitalize on the anticipation for the new features. There are now dozens of families on the waiting list for membership. WTI was pleased to be apart of the renovations at this beloved club that is sure to be an asset for the next 60 years.
Project Highlights
5,461 SF 8-Lane, 25-Meter Competition Pool, Drop Slide, Pool Chair Lift
2,931 SF Leisure Pool with Zero-Depth Entry, Interactive Water Features, Geysers
Awards
2023 Athletic Business Aquatic Design Portfolio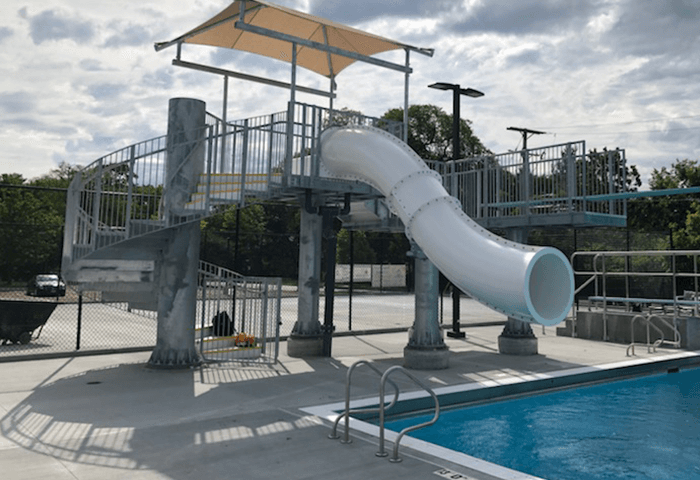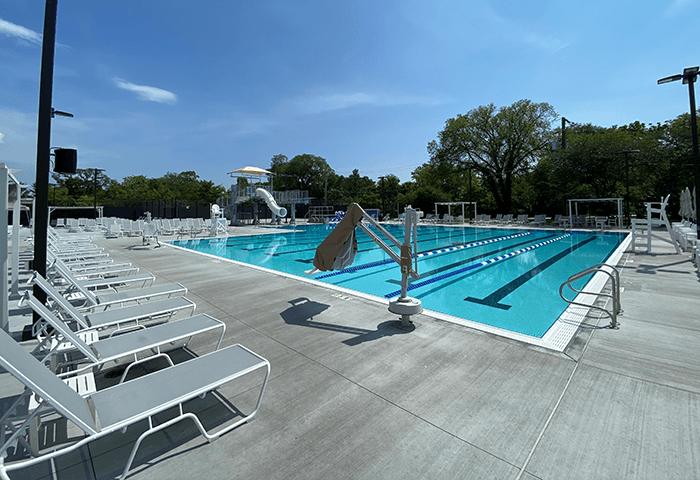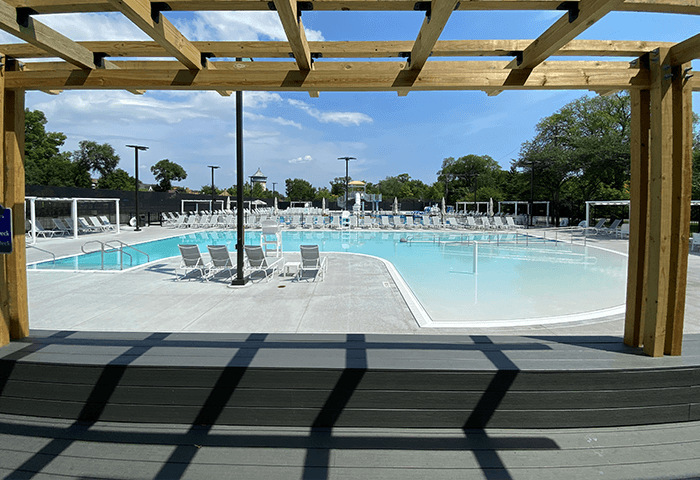 You may also be interested in learning about these innovative projects
Are you looking for an aquatic expert? We can help.
Get in touch