YMCA Camp Moody
Project Type:
Competition, Education and Training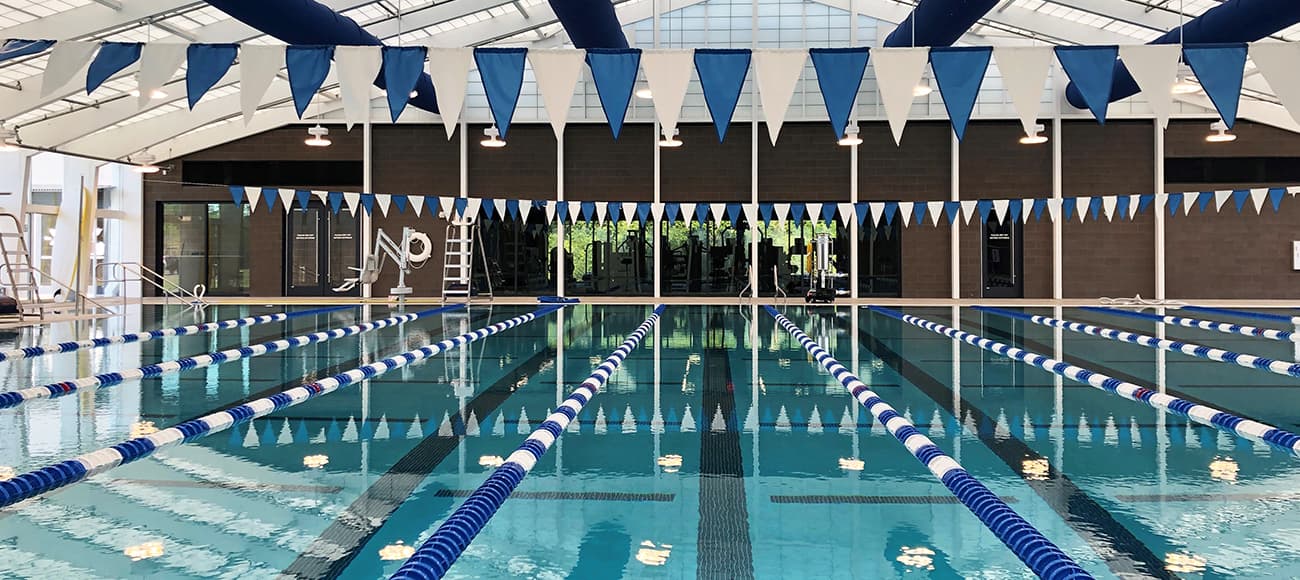 A donation of 100-acres enabled the development of the $16 Million Camp Moody YMCA outside Austin, nestled among bluffs and Onion Creek. The unique facility consists of 12 village cabins, 17 treehouses, an airnasium, a dining hall, and a natatorium. The Hays Consolidated Independent School District (CISD) made a $5 Million contribution to build the Camp Moody Hay's Natatorium to establish a partnership with the YMCA to provide the student swimming program a home. The YMCA & CISD partnership hired an Austin-area architect to lead this initiative and Water Technology, Inc. (WTI) to provide aquatic design and engineering services for the new natatorium.
WTI designed the 10-lane, 5,728 SF, 25-yard competition pool to accommodate a high bather load typical of a shared-use facility. Designed with athletes in mind, the short course pool features ten aluminum starting platforms and a Colorado Time System allowing the facility to host swim meets. The unique glass structure over the natatorium allows operators to open doors throughout and benefit from the temperate Texas weather and to reduce on operating expenses.
Students from three high schools within CISD will use the Hay's Natatorium daily, but because it is a shared space, the YMCA will be responsible for the upkeep costs. "We think it creates added value to the community in terms of what the Y brings to the table," said Sean Doles, a vice president with Austin's YMCA. "It creates a real robust long-term partnership, and it will save the district money in terms of operational expense."
Project Highlights
5,728 SF 10-Lane, 25-Yard Competition Pool
Awards
2021 Athletic Business - Aquatic Design Portfolio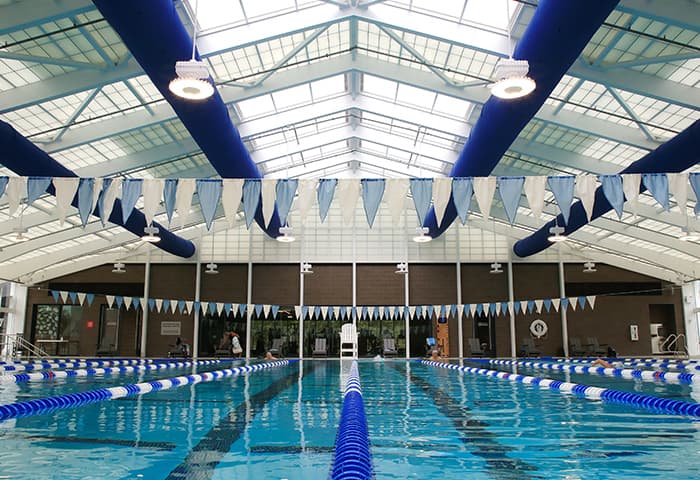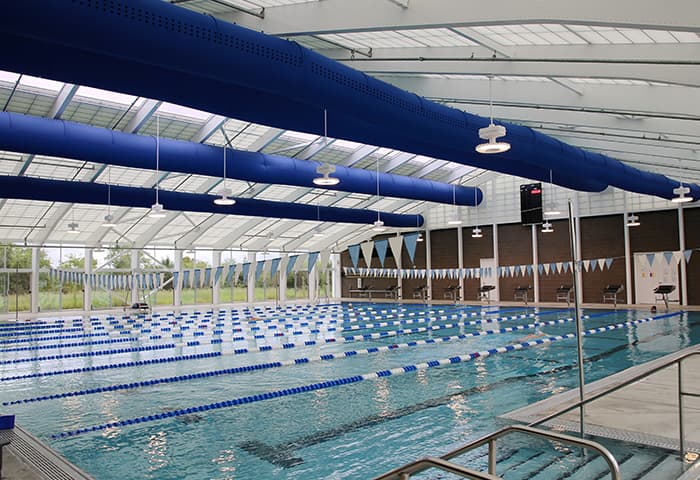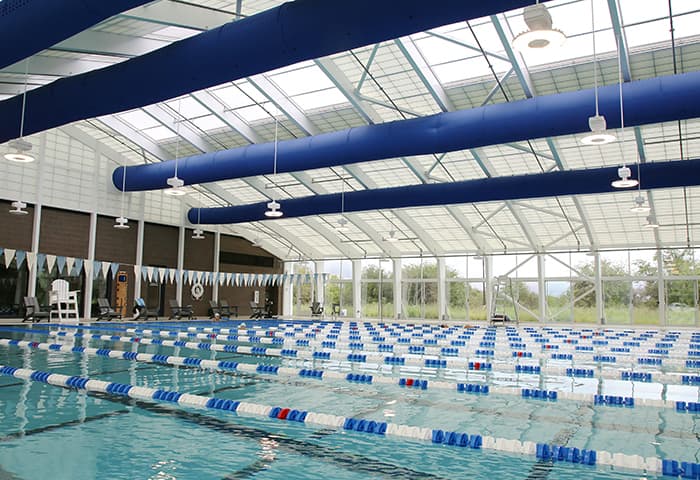 You may also be interested in learning about these innovative projects
Are you looking for an aquatic expert? We can help.
Get in touch