Walker Natatorium
Project Type:
Competition, Education and Training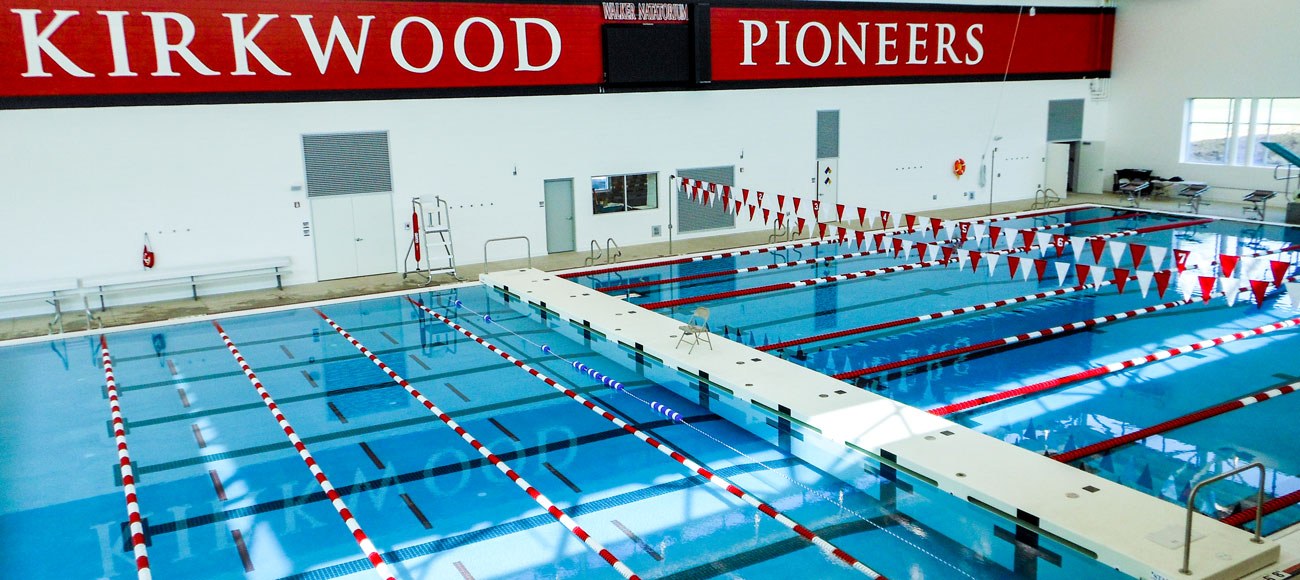 The swimming and diving program at Kirkwood High School has never had a pool to call their own. Since 1963, Kirkwood has traveled to a nearby community college to swim during off-peak hours, but this pool was outgrown, because of the community college's existing programs and the added usage from Kirkwood. With a growing swimming program and the desire to host swim meets, the Kirkwood community determined that they needed to build their own facility to better support their needs. After a failed tax-referendum, a $10 Million alumni donation made the 25,000 SF Walker Natatorium possible.
Water Technology, Inc. and the project team, designed the Walker Natatorium to meet the diverse needs of the Kirkwood community, including competitive swimming, diving, water polo, and learn-to-swim programs. The natatorium features an 8-lane 7,000 SF stretch 25-meter pool, larger than their existing shared community college pool. A "stretch" pool design with a moveable bulkhead splits the pool into multiple configurations allowing two groups to simultaneously use the pool. The advantage of a stretch pool with a bulkhead is that it increases both the throughput and flexibility for a busy high school. Finally, two 1-meter springboards complete the design allowing for traditional and synchronized diving programs.
"Swimming is a lifesaving skill that every child should have the privilege of learning," says Amie Riggs of the Kirkwood community fundraising committee. Now with the help of Water Technology, Inc. the Kirkwood community is proud of its comprehensive program space at Walker Natatorium.
You may also be interested in learning about these innovative projects
Are you looking for an aquatic expert? We can help.
Get in touch