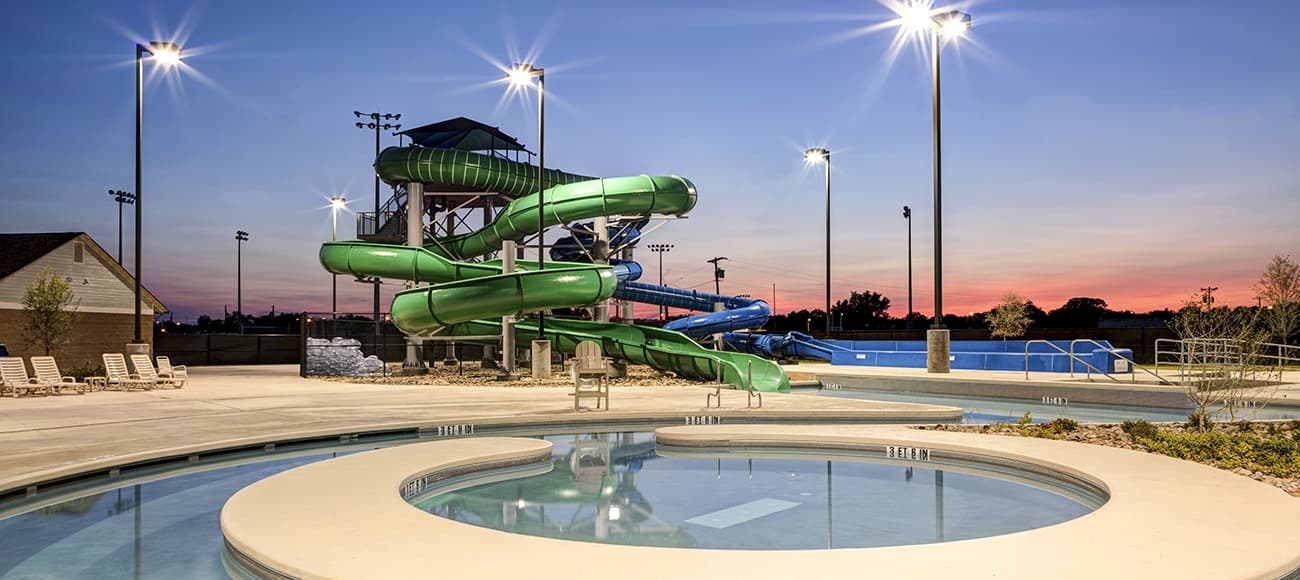 After getting approval by voters in the 2015 bond election, the City of Abilene officially broke ground on the $6 million renovation of the Rose Park Aquatic Center. The facility had been aging, there was a decline in pool attendance and the community desperately needed life breathed into their aquatic facility.
Together with the prime architect, WTI worked diligently to deliver a unique, timely and on-budget aquatic facility that would meet the needs of Abilene residents. At the grand opening in June 2017, there was a line out the door and lots of smiles as the residents of Abilene got their first look at Adventure Cove at Rose Park.
Using the same footprint as the old Rose Park Aquatic Center, WTI worked closely with the architect and the City of Abilene to create various concepts and layouts to ensure that all of the critical components would fit into the park. The work for Adventure Cove was completed on an accelerated timeline with design in early 2016, groundbreaking in June 2016 and grand opening in June 2017.
Whether attendees are looking for thrills on the Big Blue and Green Monster waterslides, a more relaxed day in the sun at Stingray Bay or enjoying the meandering lazy river, there is truly something for everyone at Adventure Cove.
Project Highlights
Leisure pool: 3,449-square-foot water surface area, Zero depth entry, Raining buckets, Cascade, Frog
Lazy river: 4,114-square-foot water surface area
Slides: Body slide, Tube slide
Awards
2019 Dream Design: Aquatics International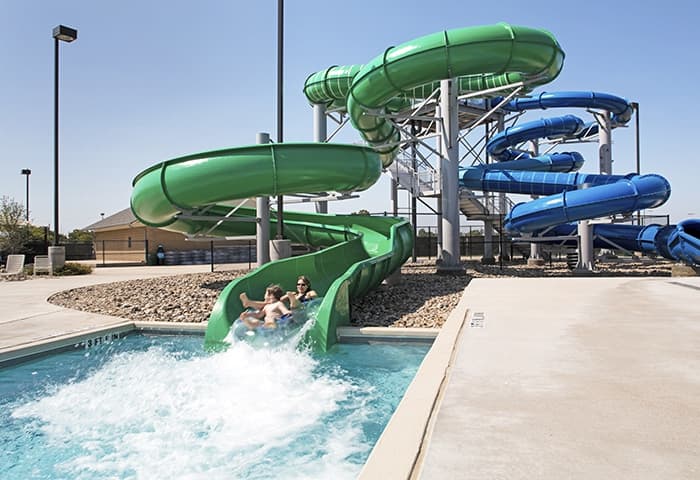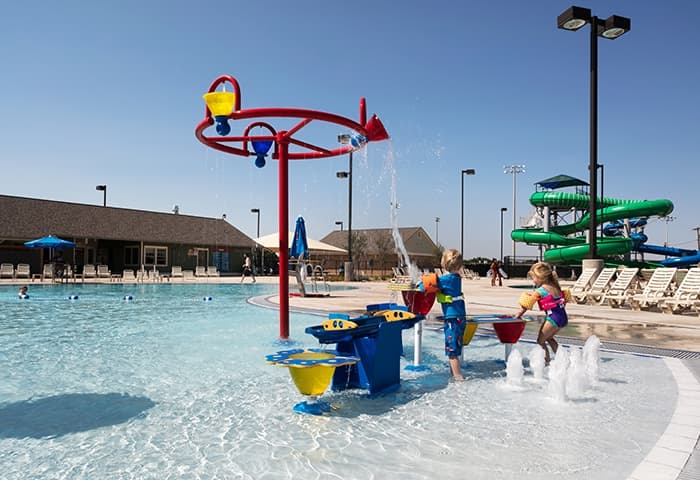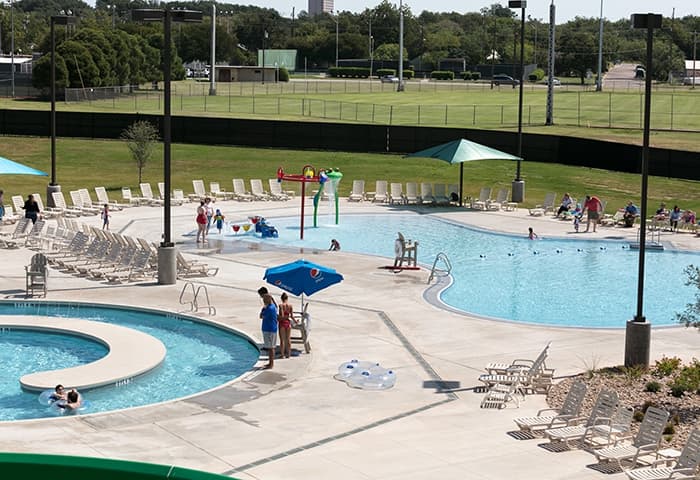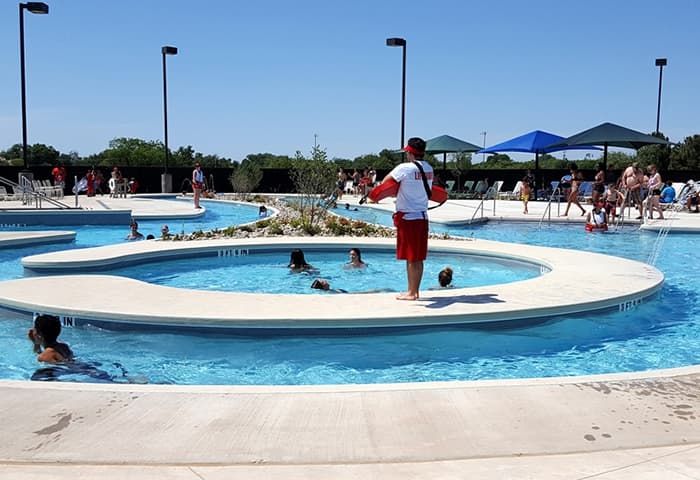 You may also be interested in learning about these innovative projects
Are you looking for an aquatic expert? We can help.
Get in touch