Bison Ridge Recreation Center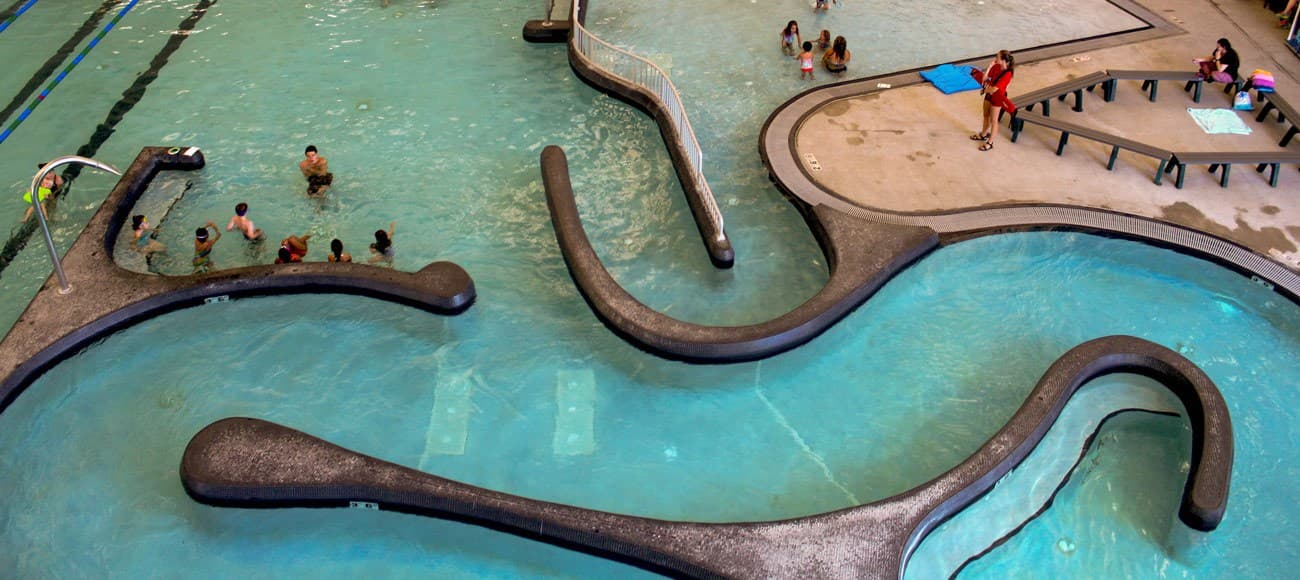 Commerce City's population has doubled in less than ten years making it one of the fastest-growing cities in Colorado. This growth has caused them to outgrow their existing recreation facilities, prompting discussions on how to meet the needs of the diverse community. Residents and the city council met with the architect of record and Water Technology, Inc. (WTI) to collaboratively design a recreation space that meets the current and future needs of the community. The resulting collaboration yielded the 108,000 SF $60 Million Bison Ridge Recreation Center that includes an outdoor fitness deck that faces the mountains, a child-care center, and a world-class aquatic center. Voters agreed to a city-wide 1 cent sales tax to fund numerous improvements including the new recreation center.
The family-friendly aquatic center features a zero-depth entry 4,877 SF leisure pool with a tot slide, geysers, a variety of sprays, and a large dumping feature suspended from the ceiling. Adjoining the tot play area is a winding current channel with spray features and vortex. Across from the tot play area is a three-story interactive run-out waterslide that plays a guest's selected music from a touchscreen kiosk. Adjacent to the current channel is a 3-lane lap area that features a gracious ramped entry for users of all ages and abilities.
"Residents told us what they wanted in the new recreation center and today that vision is a reality," said Mayor Sean Ford. "With residents' vision and support, Commerce City is now home to a state-of-the-art recreation facility that will serve our growing community for many years to come." Critics agree with the mayor's comments, and Athletic Business has awarded the Bison Ridge Recreation Center two awards in 2019 Facility of Merit, and Architectural Showcase.
Project Highlights
4,877 SF Leisure Pool, Runout Slide, 3-Lane Lap Pool, Current Channel with Water Rapids Zero-Depth Entry, Underwater Seating, Basketball Hoops, Variety of Sprays, Geysers, Jets, Dumping Feature
Awards
2019 Athletic Business Awards: Facility of Merit
2019 Athletic Business Awards: Architectural Showcase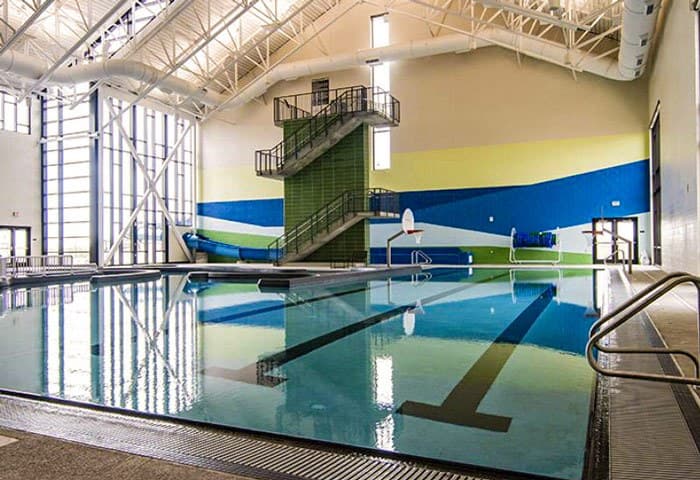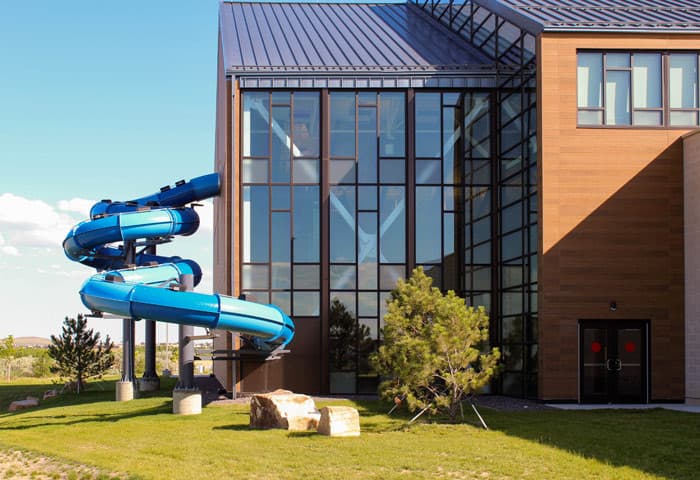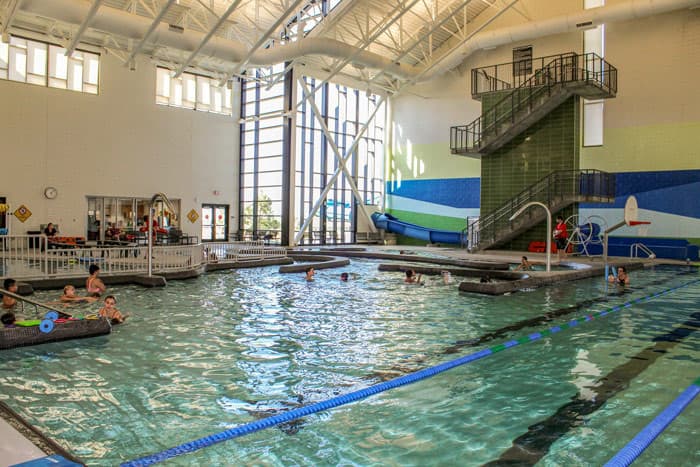 You may also be interested in learning about these innovative projects
Are you looking for an aquatic expert? We can help.
Get in touch