Tropicanoe Cove Slide Addition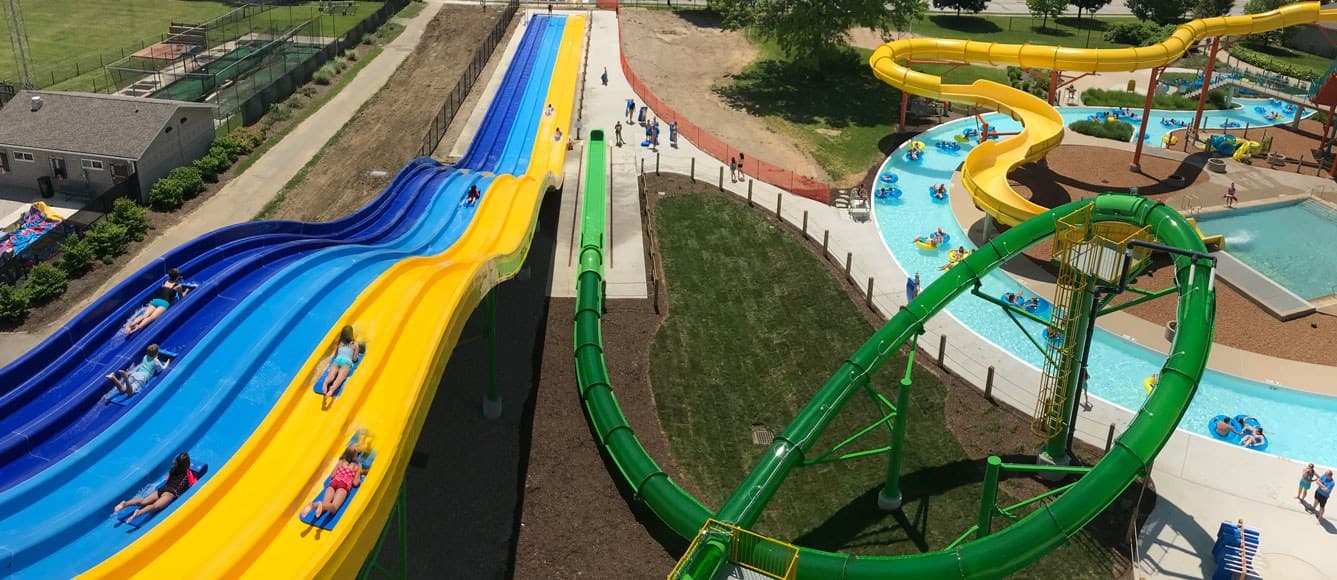 In preparation for Tropicanoe Cove Waterpark's 20th anniversary, the city of Lafayette decided to infuse their facility with new thrills by adding two new waterslide features. Water Technology, Inc. (WTI) provided aquatic planning, design, and engineering services for the $2.7 Million project.
The first of the new slides is the Riptide Racer, a 44-foot-tall six-lane mat racer where guests race to the bottom at speeds of up to 27 mph. The Riptide Racer would be the tallest attraction in Tropicanoe Cove if it wasn't for the new 54-foot-tall Tiki Twist. The towering Tiki Twist is a drop box slide where guests stand inside an enclosed launch capsule then a trap door opens underfoot causing them to fall straight down and then enter an inclined loop at nearly 35 mph. Both attractions end in a long runout to safely reduce the speed of guests while playfully splashing onlookers.
Tropicanoe Cove was unveiled to the public in the summer of 2019 to solid local reviews. Mayor Tony Roswarski of Lafayette had this to say about Tropicanoe Cove's additions, "People want community amenities, they want parks and rec opportunities," Said Roswarski. "This is overall our master plan to improve the city." Mayor Roswarski said he has plans on going down both slides with his grandchildren.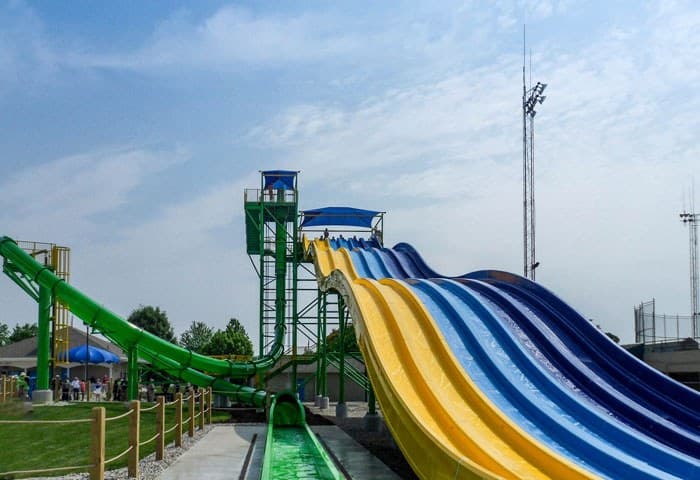 You may also be interested in learning about these innovative projects
Are you looking for an aquatic expert? We can help.
Get in touch