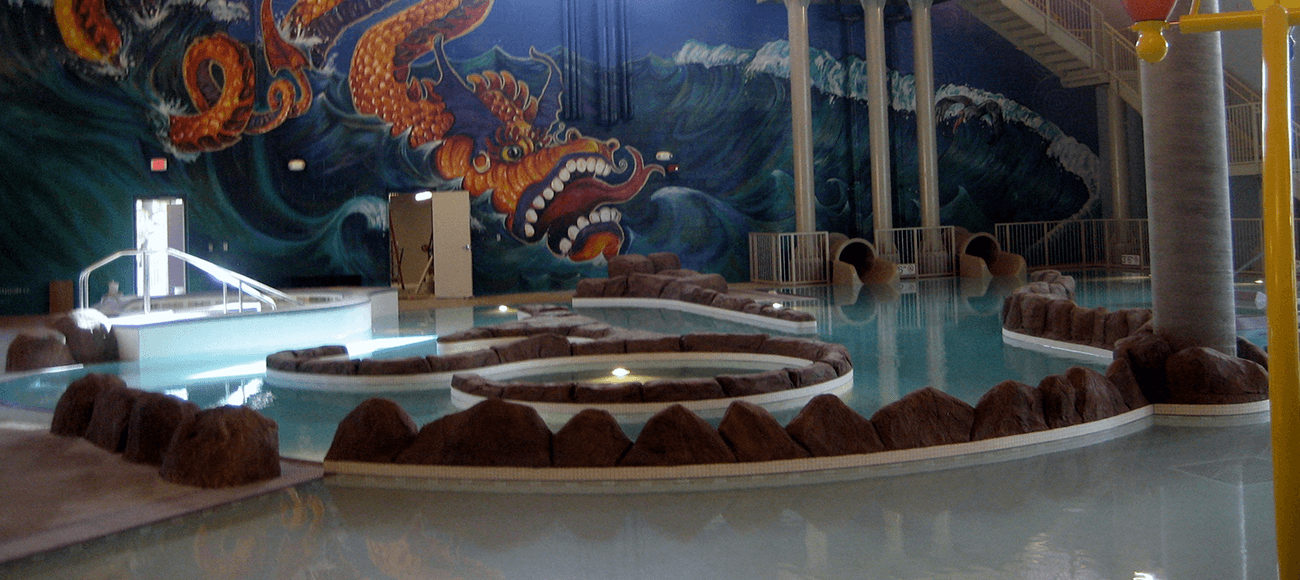 Flagstaff, Arizona is a community rich with cultural diversity, beauty and history. The city government is devoted to enhancing the quality of life of its citizens and visitors. The community had been in need of an indoor recreation center, especially during the cooler months. Located in a mountainous area on the edge of town, the community center was designed to meet the recreation needs of the community while also embracing the natural landscape of the site.
The facility features an aquatics area, designed by Water Technology, Inc. (WTI), which contains a large leisure pool with various interactive water features, a lazy river, two body slides and a whirlpool. The design also includes an area for a future spray pad.
Several energy saving features were implemented, including the use of solar heat for heating the leisure pool and installation of media filters for pool water. The design of the indoor/outdoor waterslides is also a cost saving measure, with less space to build and heat.
In addition to the aquatics, the facility offers a gymnasium, multi-purpose rooms, child care, large gallery area, climbing wall, elevated track, and fitness area.
Project Highlights
8,643 SF Indoor Leisure Pool - Zero-Depth Entry with Small Water Play Structure, Slide and Interactive Water Play Features, Lazy River with Vortex, Underwater Bench Seating, Two Body Slides and Three Lap Lanes
147 SF Indoor Whirlpool
Awards
2009 Athletic Business - Architectural Showcase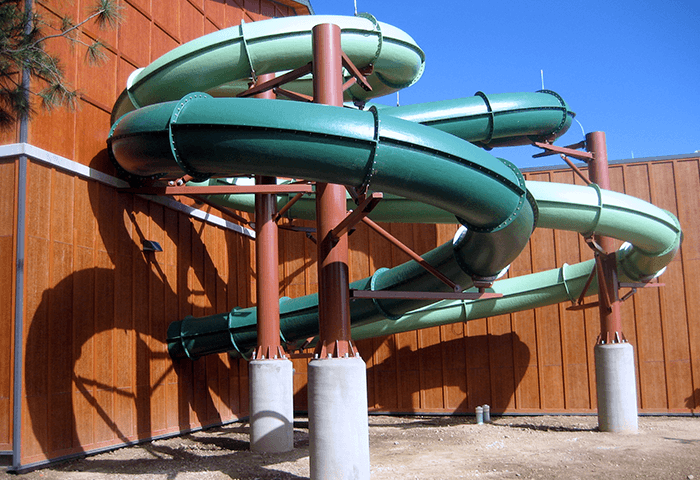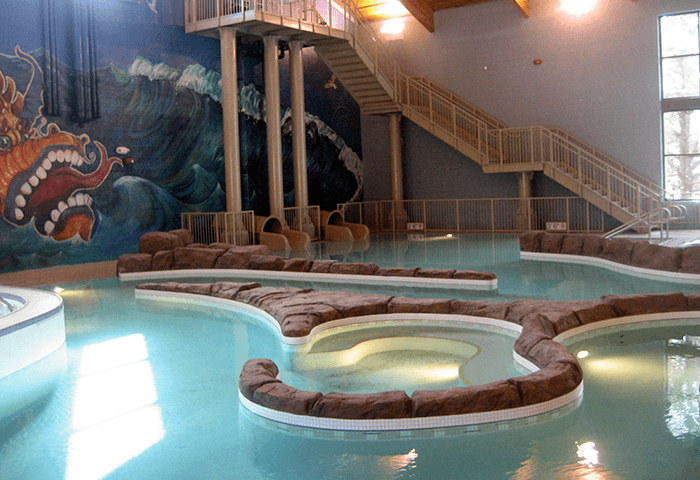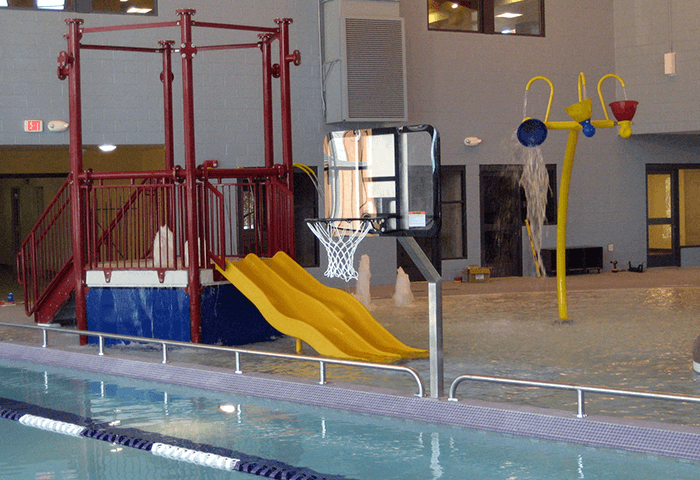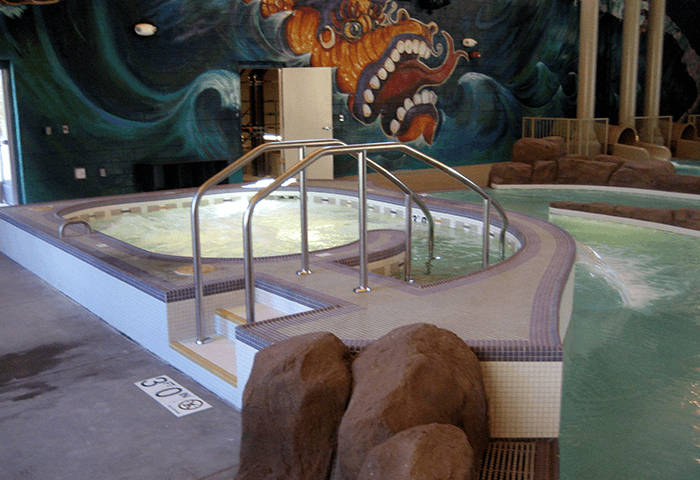 You may also be interested in learning about these innovative projects
Are you looking for an aquatic expert? We can help.
Get in touch