Delbrook Community Recreation Centre
Location:
North Vancouver, British Columbia, Canada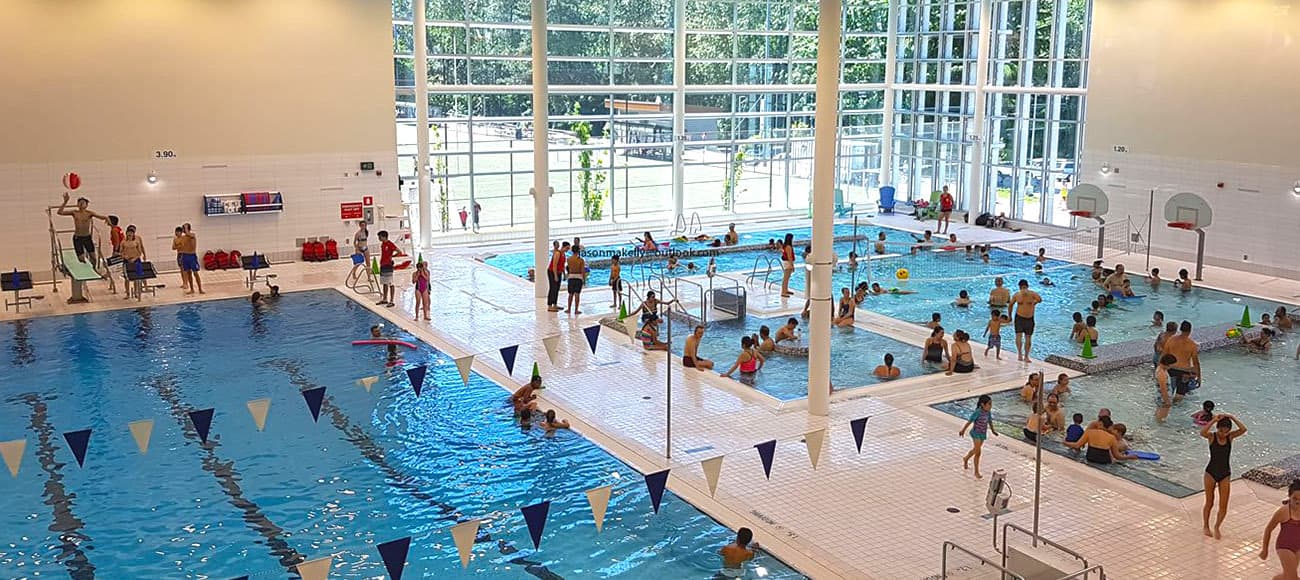 With strong support from the local community, the new facility, owned by the district and operated by the North Vancouver Recreation Commission (NVRC), replaces two aging recreation facilities, and will pursue LEED Gold certification.
Water Technology, Inc. (WTI) worked with HDR, the District, and the NVRC to program, design, and engineer this new 84,500 square foot facility for the District of North Vancouver. Prior to completing the design process, the team did an extensive evaluation of the space and equipment needs. By including programming and operational/mechanical staff in initial steps, the final product truly reflects the needs of the community and user groups.
After extensive programming, WTI designed a space that allows for a variety of aquatic recreation and competition activities. The 6-lane, 25-metre pool accommodates local competitions, lap swimming, and leisure swimming, and the warm water lifestyle leisure pool provides space for multi-generational activities, everything from water aerobics to learn-to-swim programs. In addition to the natatorium, the finished facility includes administration offices, change rooms, program areas for all ages, a kitchen, multi-purpose rooms, meeting space, and fitness areas.
Project Highlights
406 SM 6-Lane x 25-Metre Indoor Competition Pool - Starting Blocks, 1-Meter & 3-Meter Springboards
276 SM Warm Water Lifestyle Pool - 10 Water Jets, Rooster Tail, Donut Spray, Bubbler, Water Basketball and Volleyball
301 SM Whirlpool - 55 Patron Capacity
Awards
2018 Athletic Business - Architectural Showcase
2018 Athletic Business - Facilities of Merit
LEED Gold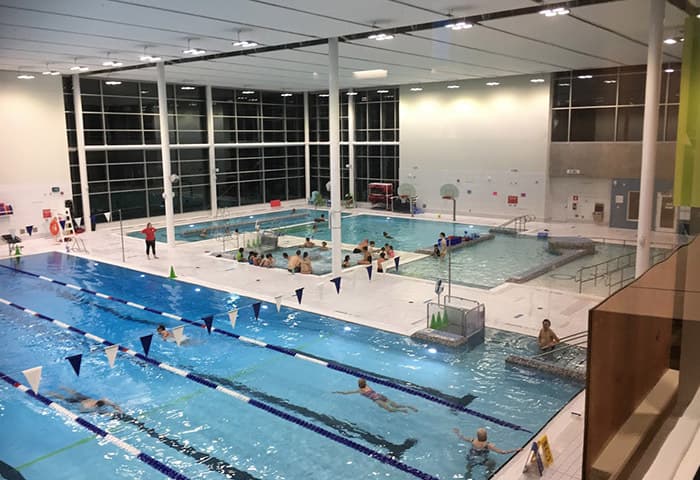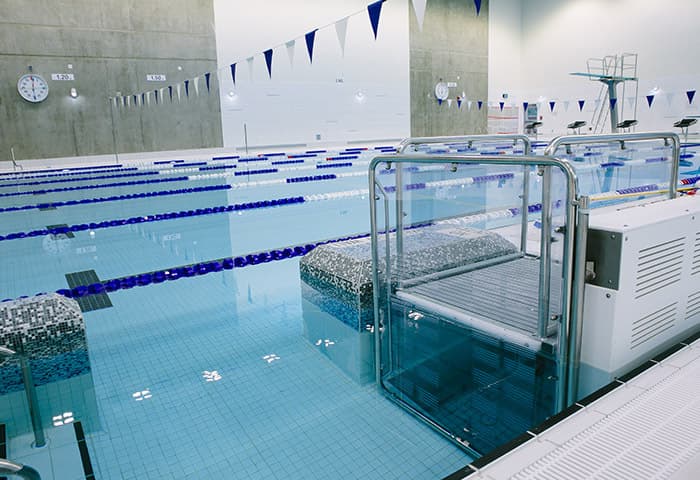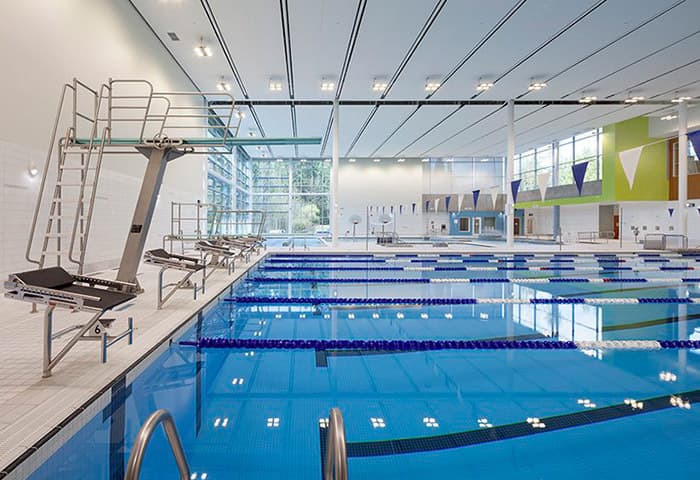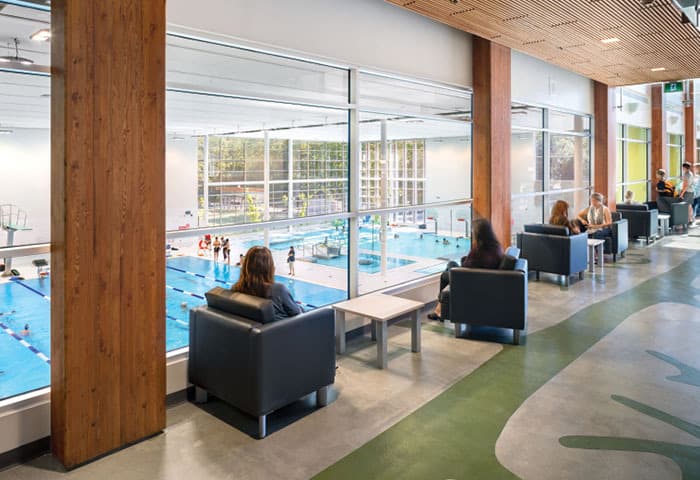 You may also be interested in learning about these innovative projects
Are you looking for an aquatic expert? We can help.
Get in touch