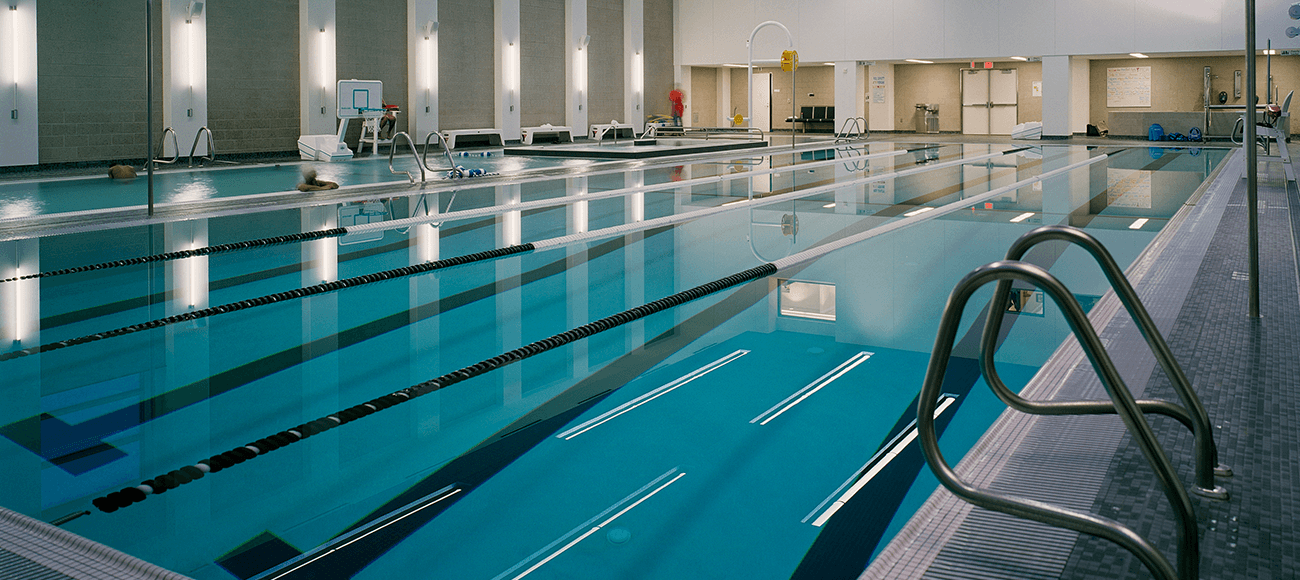 One of the YMCA's goals is to be a driver in the re-energizing of downtown Detroit. Therefore, careful consideration was given to creative programming that encourages suburban YMCA members to visit this downtown facility. In addition to the fitness and recreational amenities, the Boll Family YMCA also houses a performance arts center and theater.
With the creativity that went into the design of this high class facility, the Boll Family YMCA of Metropolitan Detroit not only broke ground physically in 2003, they also broke ground as an innovative recreation facility. Inside the 100,000 square foot facility, metal panels, glass, brick, and ground-faced concrete block, paired with a variety of eye pleasing interior colors distinguish the various programming spaces.
The natatorium is placed a half-level below the entrance and is dressed with ground-faced concrete at street level, and is well equipped with multiple pools to meet the needs of the community, including a lap pool, therapy pool, and leisure pool.
Awards
2007 Athletic Business - Facilities of Merit
2007 Athletic Business - Architectural Showcase
2007 Innovative Architectural & Design Award - Recreation Management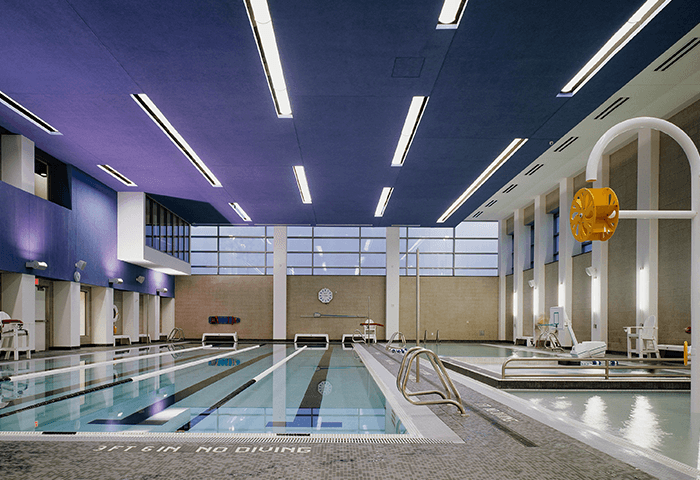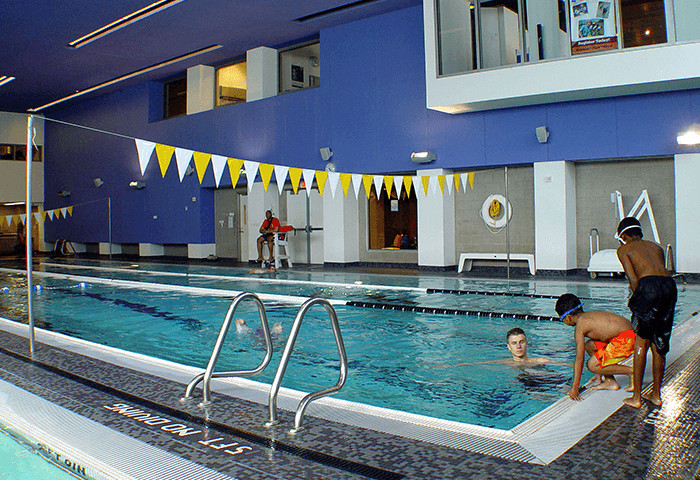 You may also be interested in learning about these innovative projects
Are you looking for an aquatic expert? We can help.
Get in touch