Brookfield Residential YMCA at Seton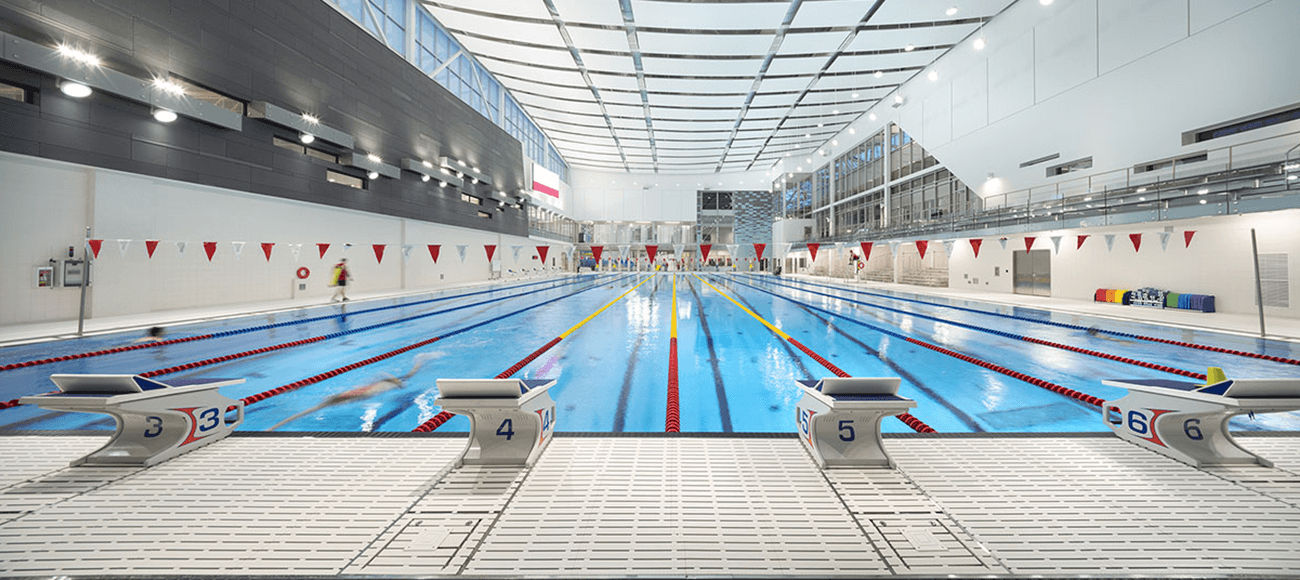 Water Technology, Inc. (WTI) was proud to provide aquatic planning, design and engineering services for the largest YMCA facility in the entire world. Originally the title was held by a YMCA in Northwest Canada, now the Brookfield Residential YMCA takes the title and boasts massive natatorium space, fitness areas, art studios, gymnasiums, a theatre, community rooms, and two NHL-sized ice rinks.
After three years of design and three years of construction, the $193 million YMCA finally opened their doors for business. The YMCA features a world-class competitive pool with diving towers that light up and change colors
for competitions and events, and that is just the natatorium. The waterpark has activities for swimmers of all ages, interests and abilities. From exciting waterslides to basketball, action rapids in the lazy river, or surfing, Calgarians will have plenty of aquatic amenities to enjoy and to keep a focus on recreation through the many cold, Canadian winter months.
WTI has worked on dozens of YMCAs throughout North America with amenities of all shapes and sizes; it is incredibly exciting to see a facility of this size open their arms to serve the public, continue the YMCA mission and deliver recreation opportunities to users for generations to come.
Project Highlights
13,288 Sq. m Competition Pool - 50-Meter, 10 Lanes, 1-Meter and 3-Meter Diving Boards, (3) (5) and (10) Meter Dive Tower
22 Sq. m Competition Spa Pool - 28 Person Capacity and 18 Jets
335 Sq. M Leisure Pool - Current Channel with Rapids and Vortex, Rain Curtains, Jet Streams, Wall Sprays, Body Slide and Tube Slide, Basketball Hoops and Volleyball Net, Underwater Bench Seating, 2 Lap Lanes
118 Sq. m Children's Pool - Play Structure with Slides and Geysers
31 Sq, m Leisure Spa Pool - 31 Person Capacity and 30 Jets
Surf Simulator
Awards
LEED Gold Certified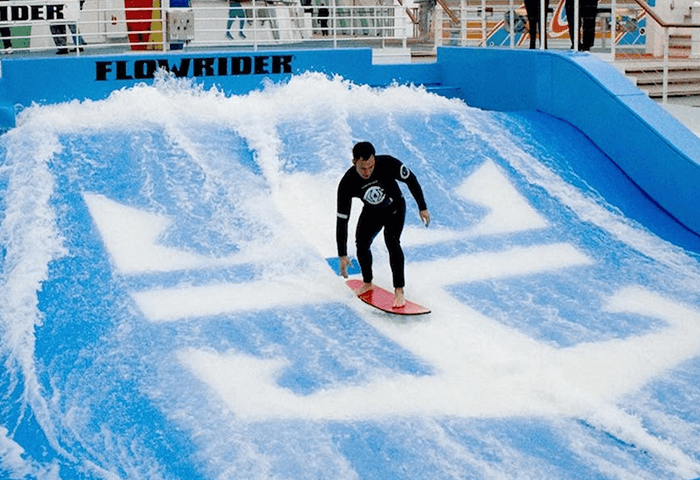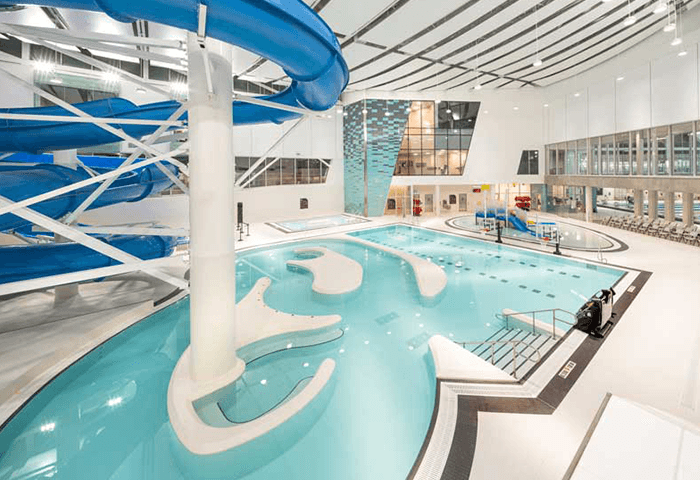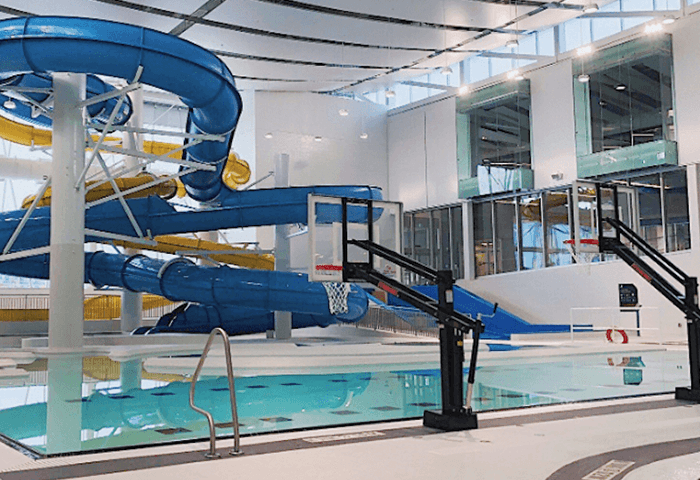 You may also be interested in learning about these innovative projects
Are you looking for an aquatic expert? We can help.
Get in touch