City Lake Aquatic Center
Project Type:
Community Recreation, Waterparks & Leisure, Outdoor
Location:
High Point, North Carolina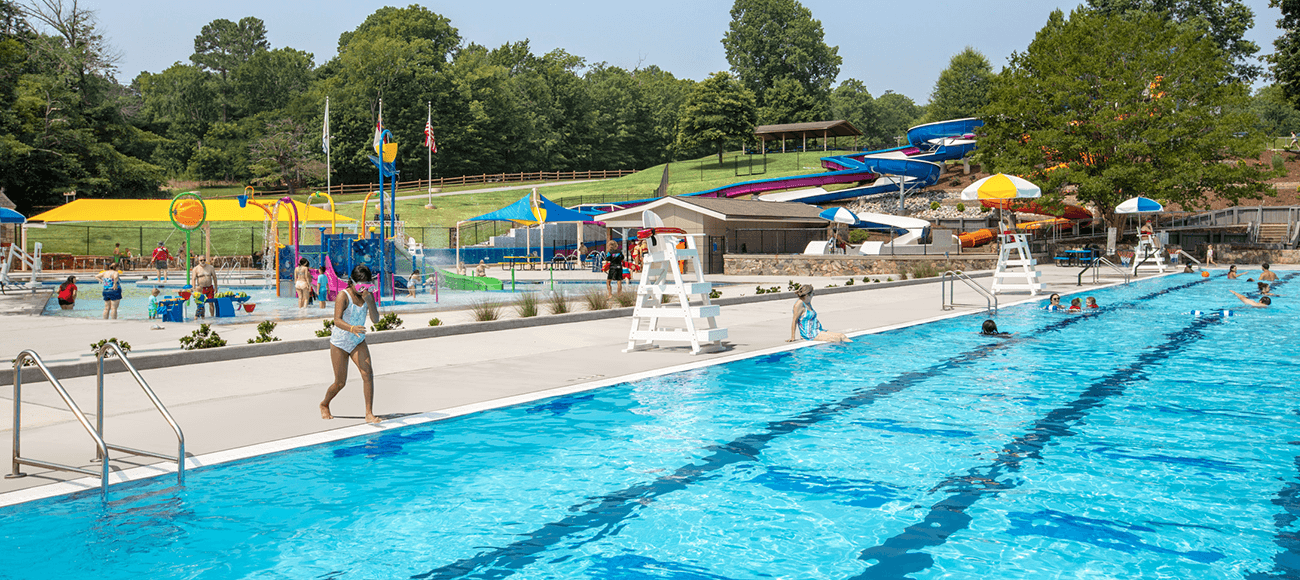 High Point's historic City Lake Park Pool, the focal point of the park, was known to be the largest pool in the Southeast since its inception in 1935. Since the 1940s, High Point hosted several swimming and diving meets on the local, state, regional, and even national AAU level. Many other events and activities were held at the pool such as exhibitions, stunts, and pageants.
Fast forward to 2018, the City council took a critical look at the future of the esteemed 24-acre park – the oldest park in their system. Revitalizations to the park were deemed necessary to meet the increased recreational demand and the large shift in demographics. Emphasis was placed on the importance of preserving the park's heritage. Water Technology, Inc. (WTI) was hired in 2018 to perform an aquatic evaluation of the existing pool that assessed its functionality and future recreational impact.
Following the evaluation, the pool systems were deemed non-operable, and the pool officially closed in 2019. With support from the community, a $9.5M bond referendum was passed in 2019 to restore the aging park. WTI was contracted for the full-scope design and engineering of the new and improved aquatic center. Key design considerations included accessibility, functionality, historical preservation, and multi-generational appeal. To maximize programming opportunities, the existing pool was transformed into two pools – a 50-Meter Competition Pool and a Leisure Pool. The new leisure pool features zero-depth entry with an interactive play structure and water table for optimal play opportunities. New to High Point Aquatic Center is a current channel, a multi-programmable amenity that caters to several user groups.
A brand-new splash pad parallel to the competition pool is equipped with a Life Floor safety flooring solution that is slip resistant for safe aquatic play. Numerous ground sprays provide a unique play element while enhancing the aesthetic of the park. The original two waterslides have been refurbished and a new dual waterslide was added to the multi-slide complex providing a thrilling and competitive racing experience complete with a timing system that is unique for historic recreation facilities of this nature. Shade pavilions, strategically placed around the pool deck, provide comfort away from the hot summer sun.
City Lake Park Aquatic Center features an array of modernized and lasting aquatic amenities with revamped mechanical systems, infrastructure, and support spaces that the High Point community will be able to enjoy for decades to come.
Project Highlights
9,808 SF 8-Lane, 50-Meter Competition Pool: Basketball Hoop
5,595 SF Lifestyle Pool: Interactive Play Structure and Water Features, Geysers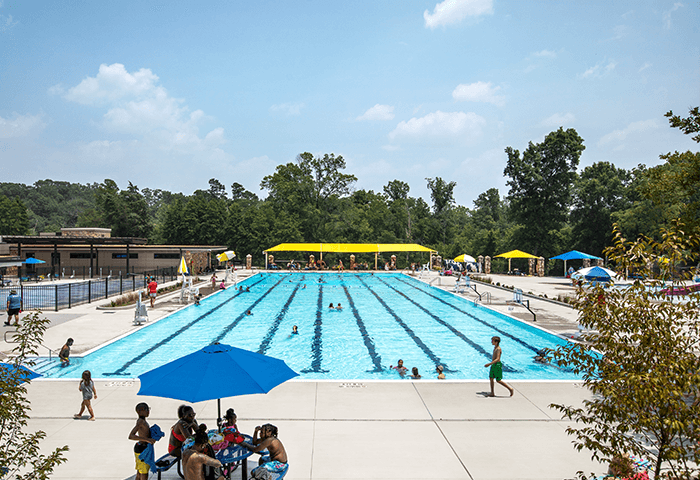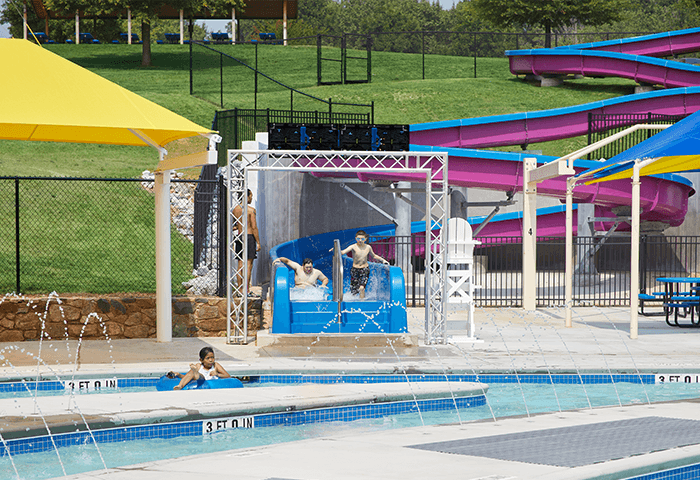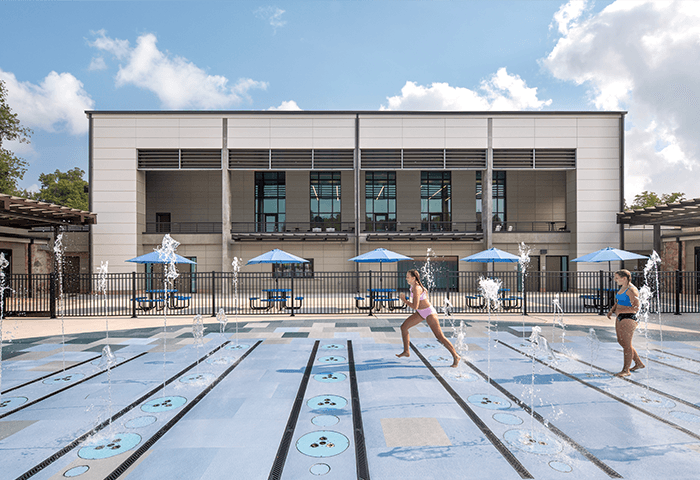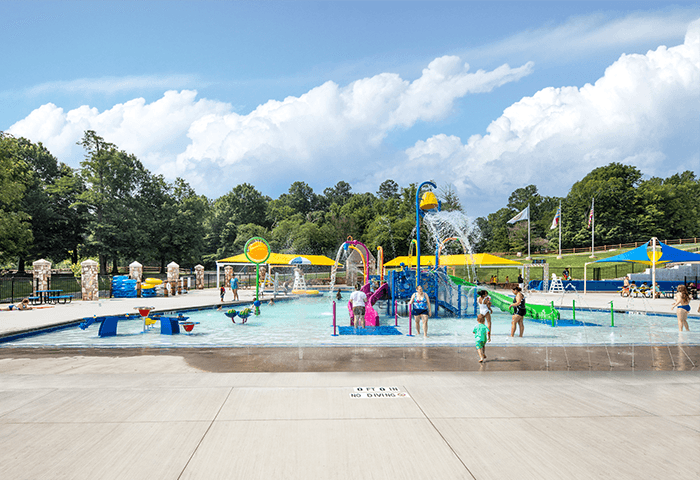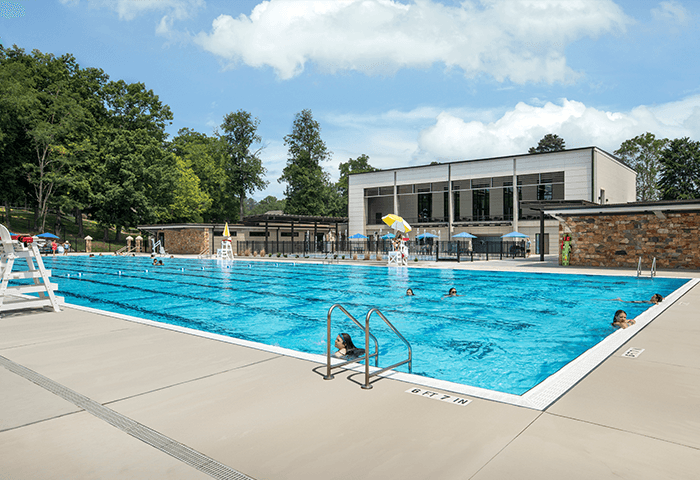 You may also be interested in learning about these innovative projects
Are you looking for an aquatic expert? We can help.
Get in touch