Carla Madison Recreation Center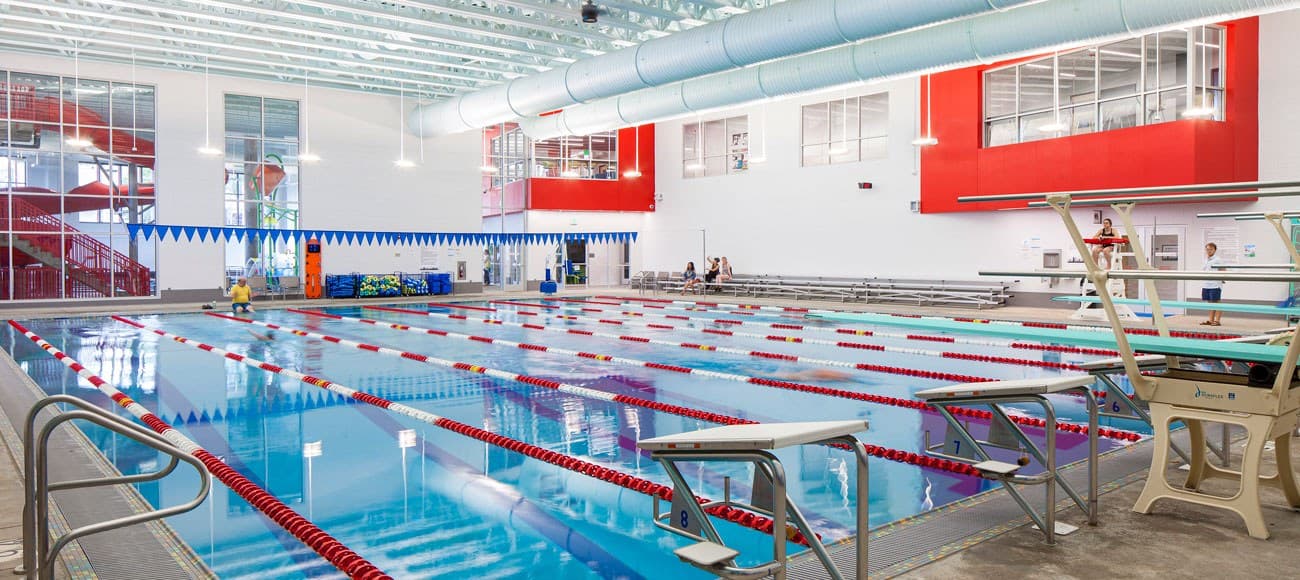 City Councilwoman Carla Madison was known for her vibrant hair colors and her advocacy for a recreation center in the unserved area of urban Denver. While serving a term on the City Council and continuing to advocate for a new recreation center, Madison died of cancer in 2011, at age 54. The community and city council rallied and worked to fulfill the councilwoman's dream of a recreation center that would provide education, family entertainment, and fitness opportunities where there had been none before. The $44 Million, 5-story, 67,000 SF Carla Madison Recreation Center was funded through multiple revenue sources including a rainy-day fund, the sale of a bus terminal, and marijuana tax revenue placing no additional burden on taxpayers.
Water Technology, Inc. (WTI) was hired to provide aquatic design and engineering services for the Carla Madison Recreation Center that would align with the community's needs.
Families with children will be pleased with the 3,101 SF zero-depth entry leisure pool, complete with tot play structures, a dumping feature, geysers, decks sprays, and a large current channel that features exciting river rapids. Adjoining the current channel is a three-lane lap swimming space perfect for a warm-up, cool-down or learn –to-swim programs. Across from the lap area is a bright red run-out slide, a color that appears throughout the facility as an homage to councilwoman Madison's hair color.
Separate from the family leisure pool is a 4,500 SF 8-lane competition pool with two 1-meter diving boards. The bright energy-efficient LED lights, scoreboard, and starting blocks allow this space to be used to host swimming events and gives Carla Madison increased programming options.
On the opening day of the Carla Madison Recreation Center John Martinez, the deputy executive director overseeing recreation said, "This is going to be a nationally recognized facility." Martinez's prediction was correct, and Carla Madison has become one of the winningest recreation centers earning over seven prestigious awards in the first year of operation.
Project Highlights
4,505 SF 8-Lane, 25-Yard, Competition Pool (2) 1-Meter Diving Boards 3,101 SF Leisure Pool with Zero-Depth Entry, Toddler Play Structure with Dumping Feature, 5 Geysers, 13 Deck Sprays, Current Channel with River Rapids, Conversation Cove with Underwater Benches and 14 Hydojets, Wall-Mounted Spray Features, 3 Lap Lanes, Climbing Wall, 2 Basketball Hoops, Volleyball Net, and Run-Out Slide
Awards
Aquatic Design Portfolio, Athletic Business 2020
Architectural Showcase, Athletic Business 2019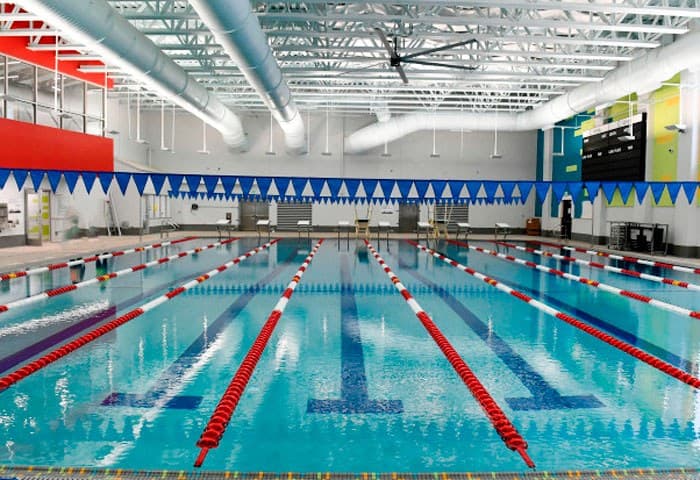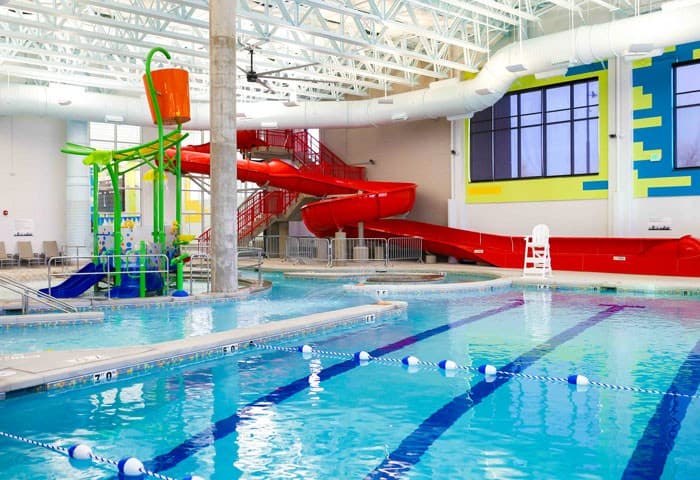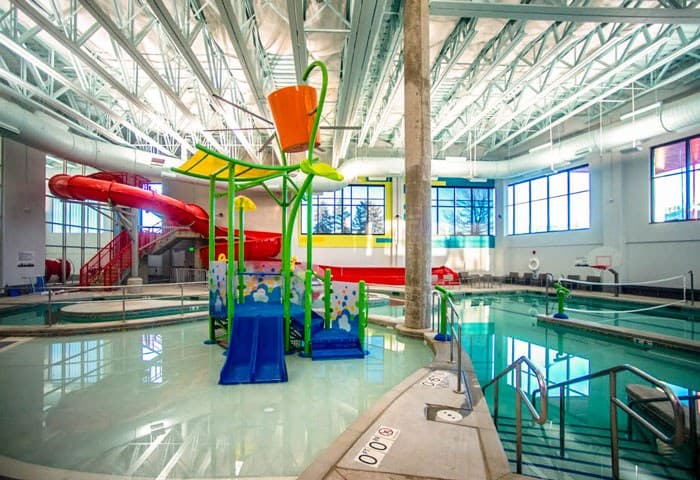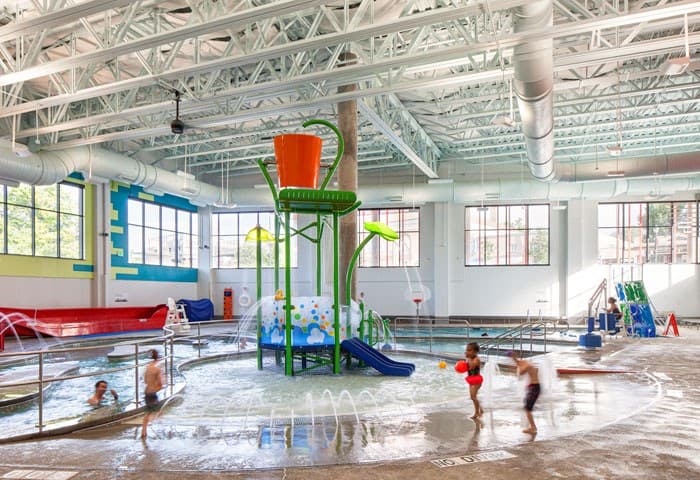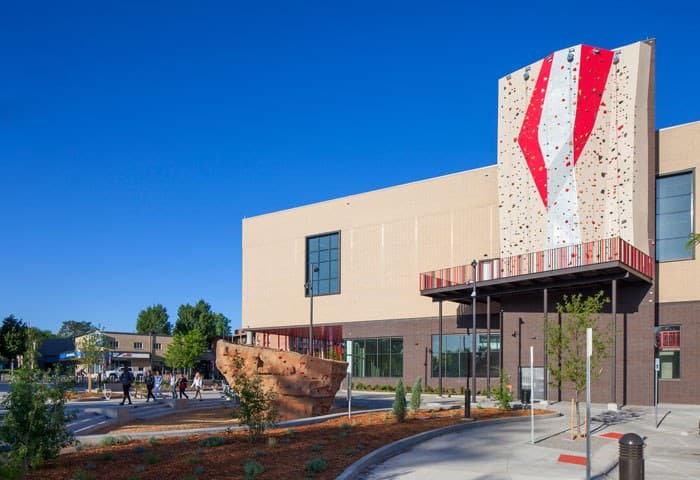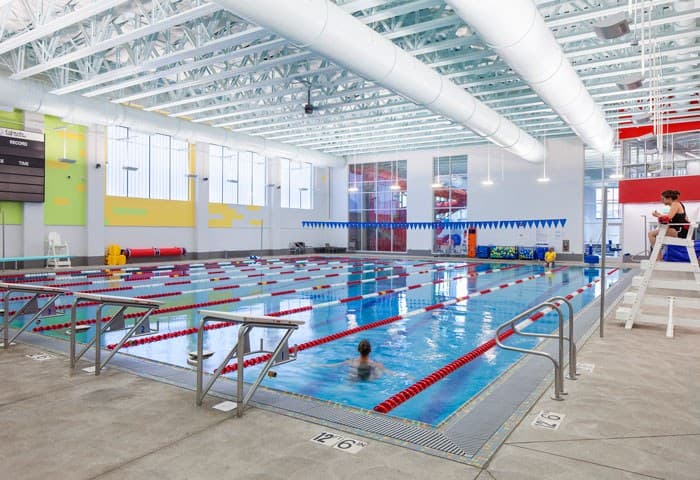 You may also be interested in learning about these innovative projects
Are you looking for an aquatic expert? We can help.
Get in touch