Cherry Park Pool Renovation
Project Type:
Community Recreation, Refurbishments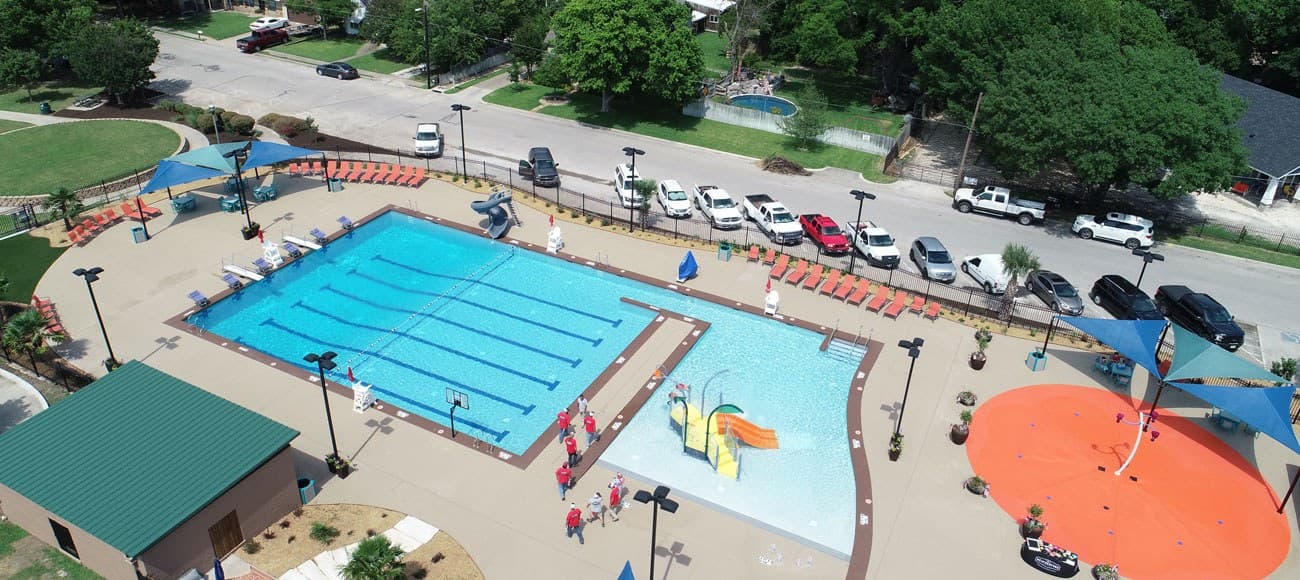 The Cherry Park Pool has been an aquatic institution in Weatherford ever since
its grand opening in 1949. The pool was originally going to be built in 1944
but was delayed because of the U.S. involvement in World War II. The pool was officially opened to the public on June 4, 1949, and 70 years later, the City of Weatherford was able to debut a renovated and updated facility that will serve the needs of the community for the next few decades.

It was a pleasure to work with the City to understand the needs of their growing community and user base, and to find creative and affordable design solutions that would update and bring excitement to their aquatic facility. The original pool shell from 1949 proved to be structurally-sound and was kept intact; in fact, WTI's engineering team designed a pool within the existing pool shell to reduce in construction expense. The construction team was then able to dig around the existing concrete pool shell and add new plumbing; additional concrete was poured inside the pool shell to build within it. The new pool features 6 lap lanes and an attached zero-depth entry area with a play structure. This multi-purpose pool provides space for lap swimming to take place concurrently with family swim and splash hours for younger users. Additionally, a small spray pad was added to the site for added recreation opportunities for families visiting Cherry Park. Shannon Goodman, Director of Parks, Recreation & Special Events for City of Weatherford said, "This will kind of revitalize it and bring a lot more energy back to the pool and a lot more people using it again. I think it will be really good for the community, and it is our only public pool so we're trying to do what we can to keep it." WTI was proud to bring some energy and excitement to this historic and beloved facility in the heart of North Texas.
Project Highlights
6,801 SF Lap Pool with 6 lap lanes, starting platforms, Two 1-Meter springboards
Zero-depth entry leisure area with geysers and play structure with drop slide, and basketball
Awards
Recreation Facility Design, Class II TRAPS North 2019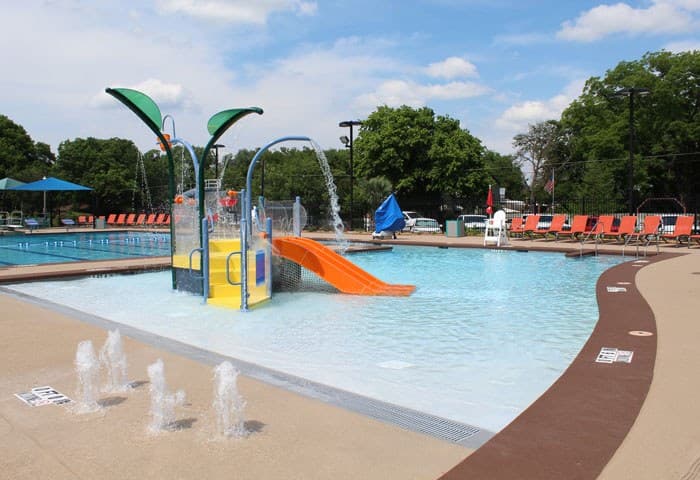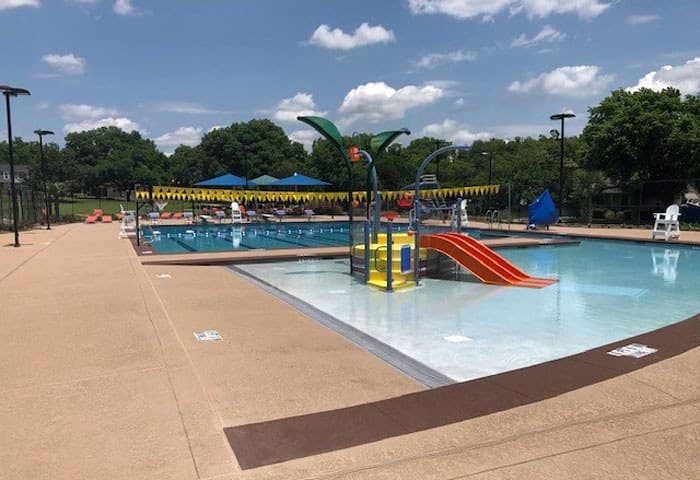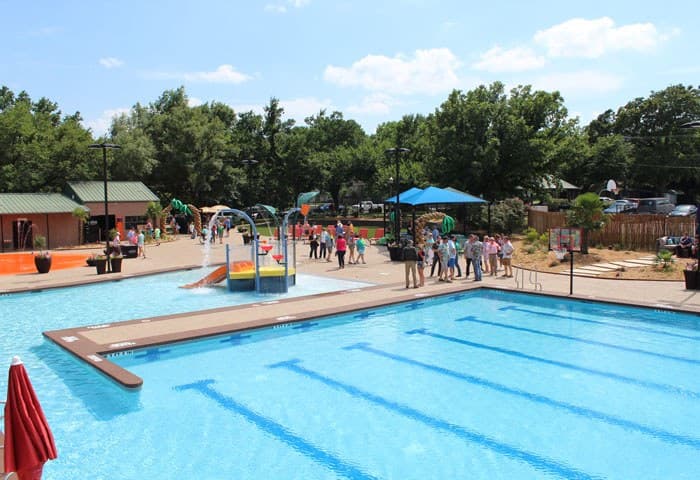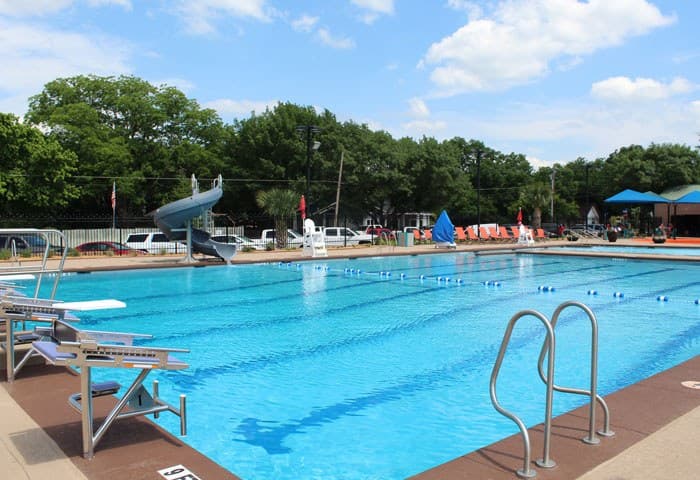 You may also be interested in learning about these innovative projects
Are you looking for an aquatic expert? We can help.
Get in touch