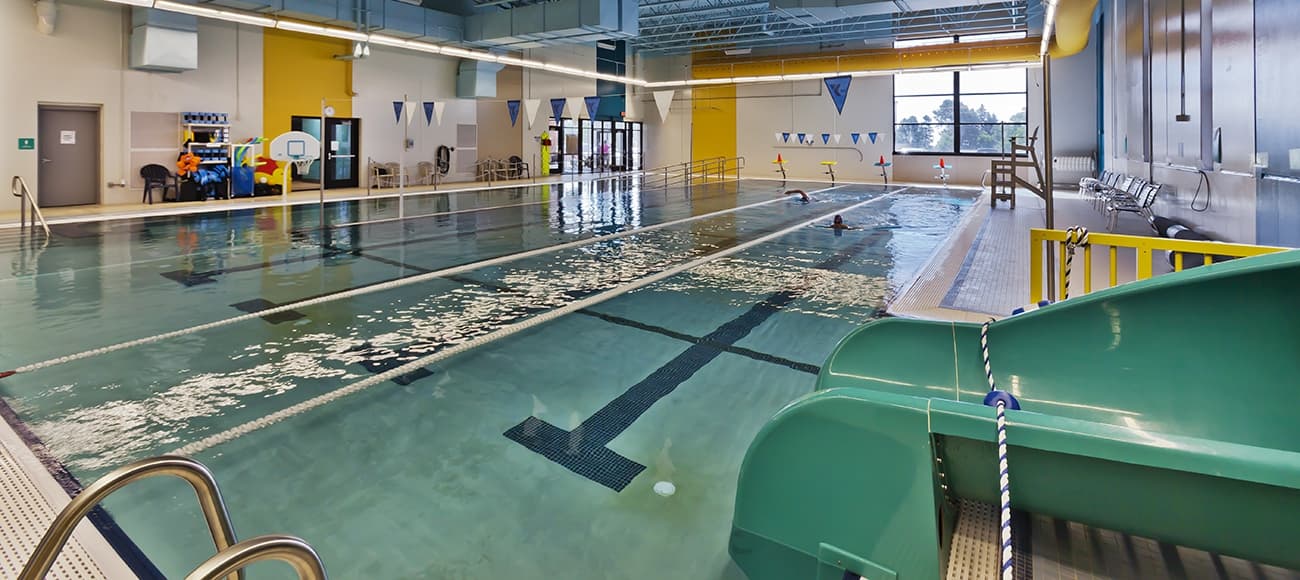 The Cook County Community YMCA is the result of multiple groups coming together to support a common need within the community. Funded partially through a 1 percent sales tax, the facility is owned by Cook County, operated and maintained by the Duluth Family YMCA and shared between the YMCA and ISD 166. The new facility, which is attached to the ISD 166, includes a remodeled gymnasium, fitness area, social areas and a new aquatic center.
WTI, together with the architect, designed an aquatic center to serve the needs of Cook County for years to come. The pool is designed to accommodate a variety of programs, including lap swimming, learn-to-swim programs for both children and adults, swim team practice and open swim. Throughout the space, swimmers can partake in numerous activities, including using the waterslide, rock climbing wall and the whirlpool. In addition to designing a facility that could be used for years to come, WTI created a mechanical space that supports this goal through the use of a regenerative media filtration system.
Resident Sue Hakes describes the pool as her "favorite [place] in the whole world."
Project Highlights
4-lane, 25-yard, 3,361-square-foot lap pool
Ramp entry
Underwater bench seating
Climbing wall
Flume wlide
166-square-foot whirlpool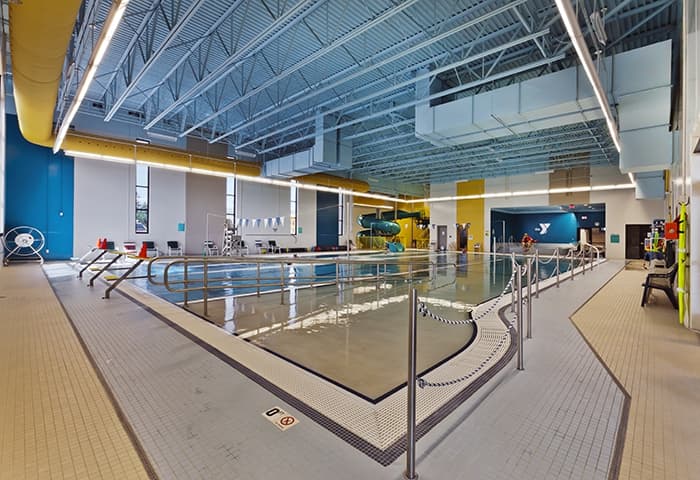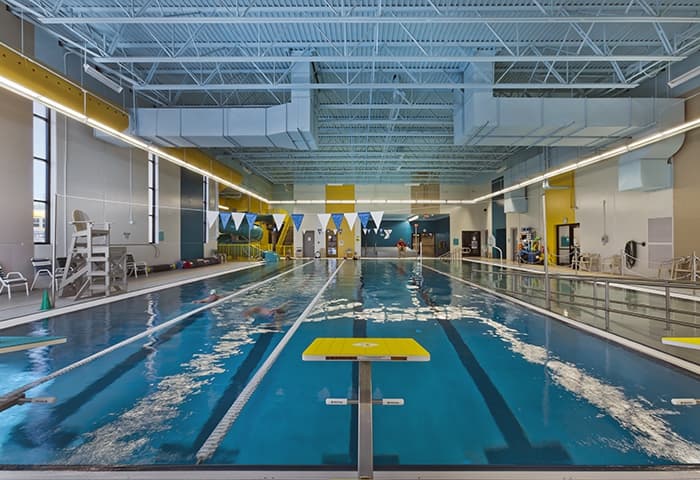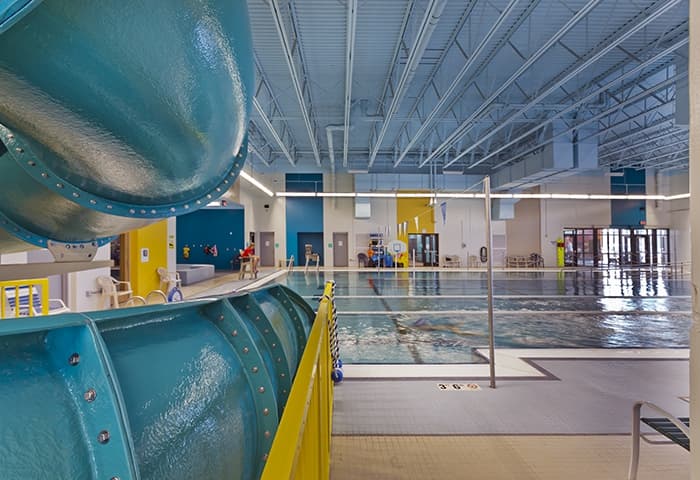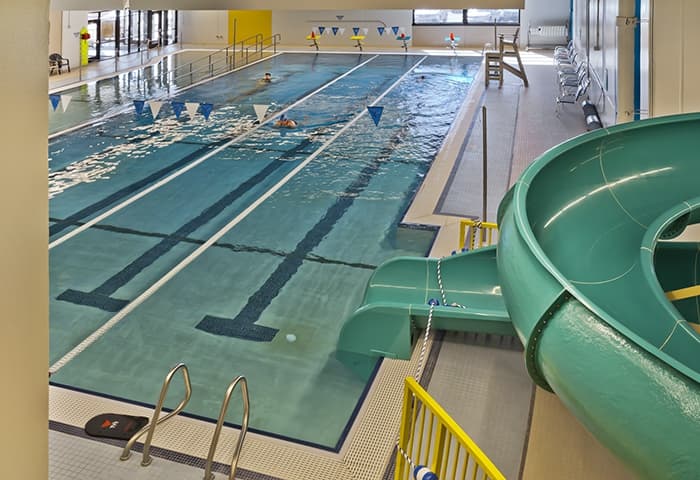 You may also be interested in learning about these innovative projects
Are you looking for an aquatic expert? We can help.
Get in touch