Davenport High School, Comal ISD
Project Type:
Swimming Pools, Competition & Hydrotherapy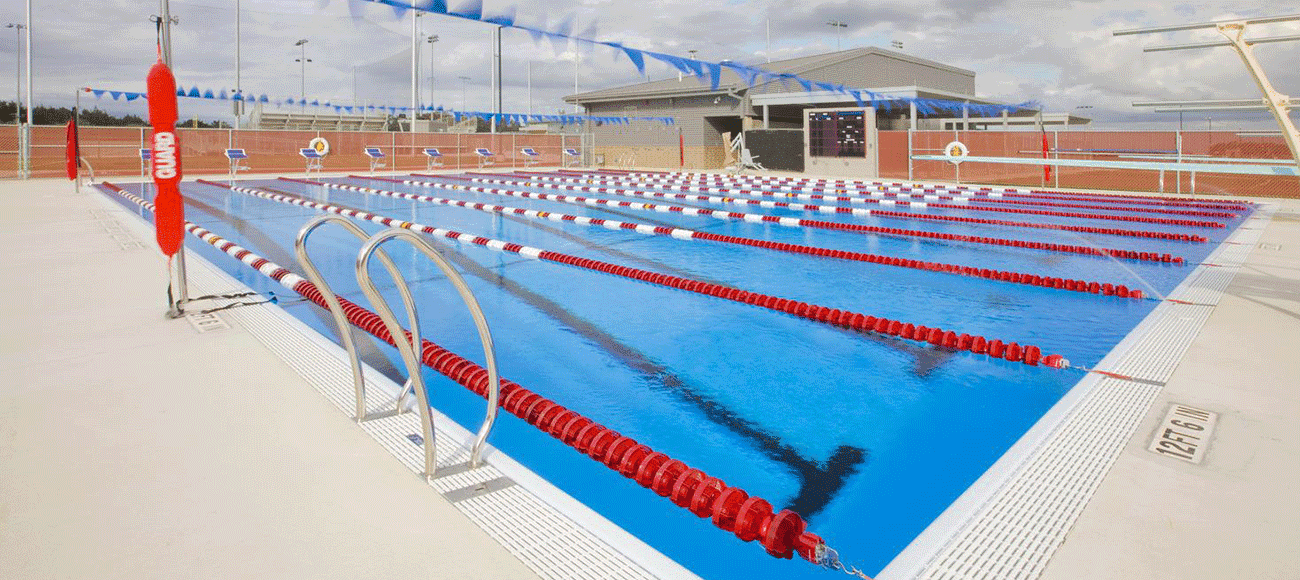 Davenport High School of Comal ISD in New Braunfels, TX features a state-of-the-art pre-manufactured Myrtha competition pool -- the first of its kind in the City of New Braunfels that provides highly desired outdoor training and competition. Water Technology, Inc. (WTI) provided the aquatic planning, design, and engineering for the new and pristine district amenity.
The new, 8-lane, 25-yard competition pool properly suits the needs of the district's aquatic programs and activities such as 1-Meter springboard diving and water polo. It features hybrid starting platforms with spectrum frames and Myrtha tops with wedges. Additionally, an 8-lane, in-deck, high-tech timing system is used with Compact Otter Scoreboards.
The aquatic facility was designed with efficiency in mind. High-efficiency pumps with variable frequency drive allow for greater power savings, the regenerative media system helps to save on water, heat, chemicals, and power, and the heating system uses self-combustion. In addition, the chemical system is a tablet system for both chlorination and pH balance requiring less storage space and a safer delivery and storage.
The pool meets the needs of several recreational and programmatic requirements for the district's athletes. Previously, athletes had to travel to San Antonio for adequate training facilities. Athletes are now able to dedicate more time to training with the aquatic addition at Davenport High School.
Project Highlights
8-Lane, 25-Yard Pool
1-Meter Diving Boards
Water Polo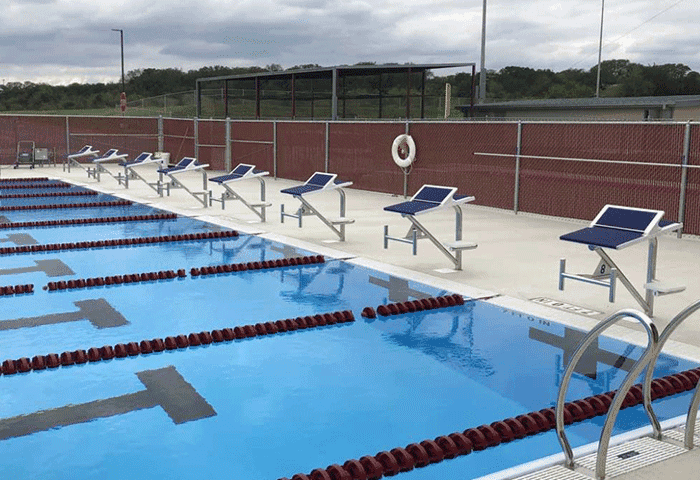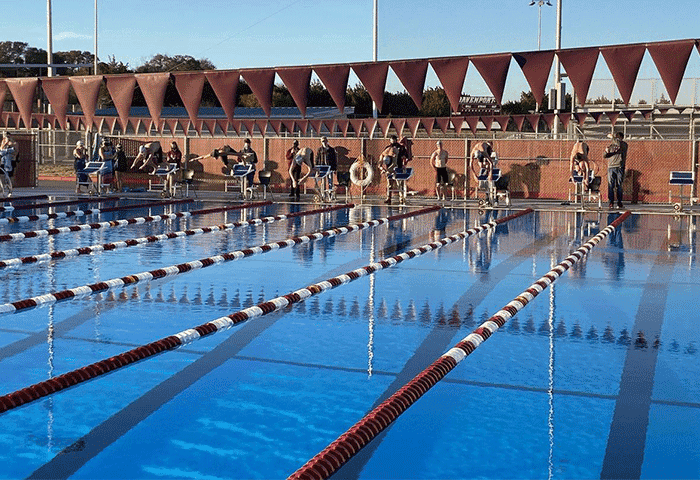 You may also be interested in learning about these innovative projects
Are you looking for an aquatic expert? We can help.
Get in touch